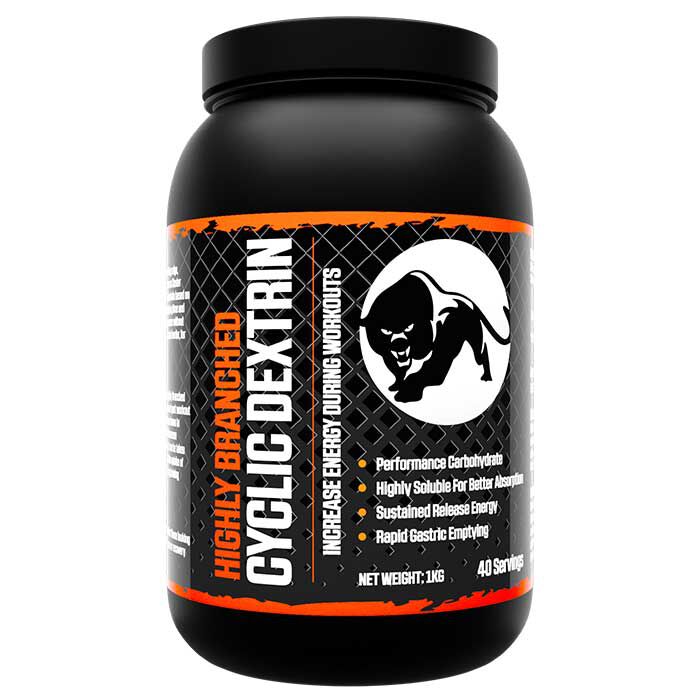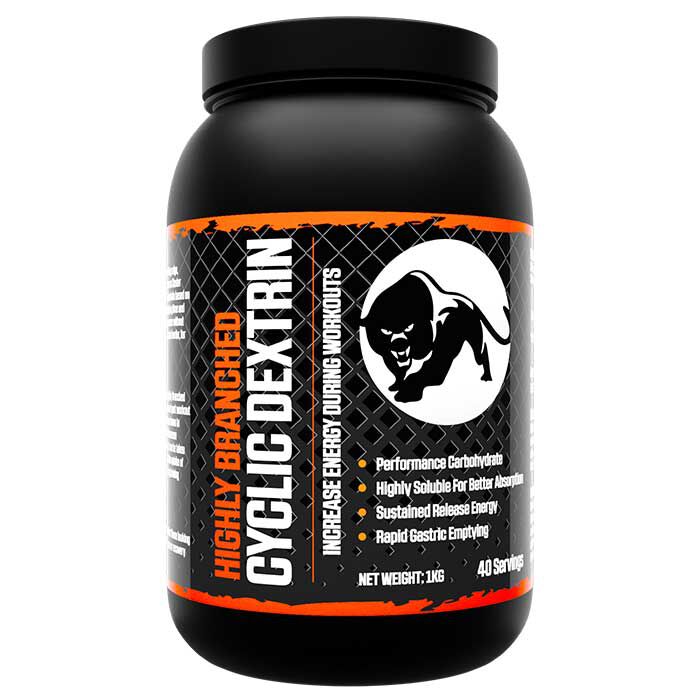 Cyclic Dextrin Carbohydrate Supplements
Type
Post Workout Supplements
Offer
Buy 2 Get 1 FREE! Add 3 units to your cart and pay for only 2. Mix and Match!
Offer
Save 50% on shipping when you spend £150 (UK is FREE over £50).
Cyclic Dextrin
Product Guide
Helps to support your energy levels
Can enhance the efficiency of your recovery
Designed to provide a steady increase in blood sugar with minimal insulin rise
Helps to increase stamina, endurance and reduce DOMS
Potentially delays exhaustion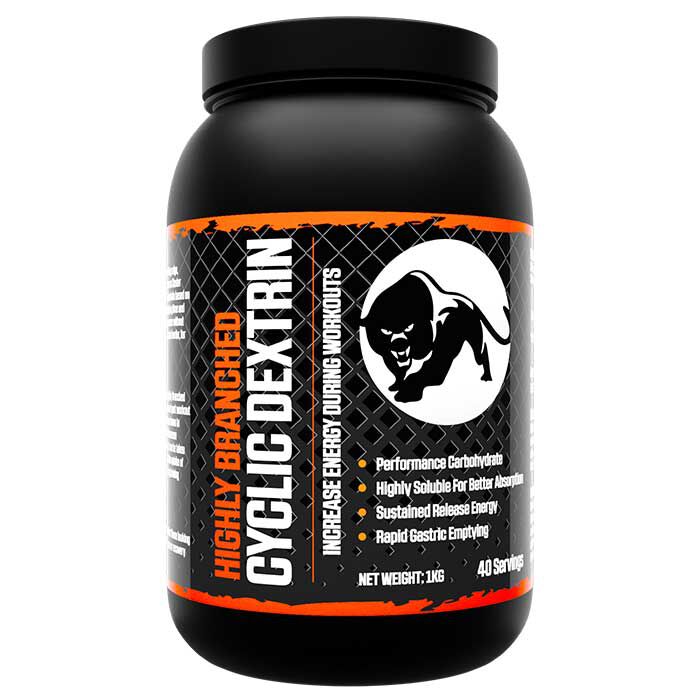 Highly Branched Cyclic Dextrin is a cutting edge, performance carbohydrate, also known as cluster dextrin. It is a superior form of carbohydrate-based on its better solubility, potentially faster gastric emptying time and ability to provide a sustained energy source without spiking blood sugar levels. This allows you to train harder, for longer and to recover faster.
Due to its rapid speed of absorption, Cyclic Dextrin is popular as both a pre and post workout supplement. Before training, it has been shown to improve endurance performance and decrease perception of exertion (how hard you are actually working in your session). Post-workout, it can be taken with a protein supplement to increase the uptake of amino acids into the muscles, enhancing training recovery adaptations and replenishing carbohydrate stores.
Cyclic Dextrin is suitable for athletes who are wanting to improve their endurance during a workout. This can be simply for aerobic exercise, or for those long and intense weights workouts.