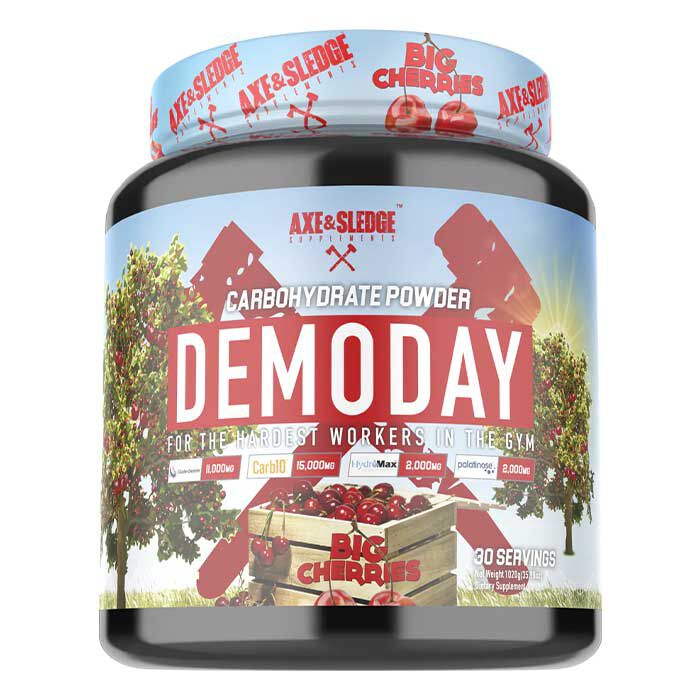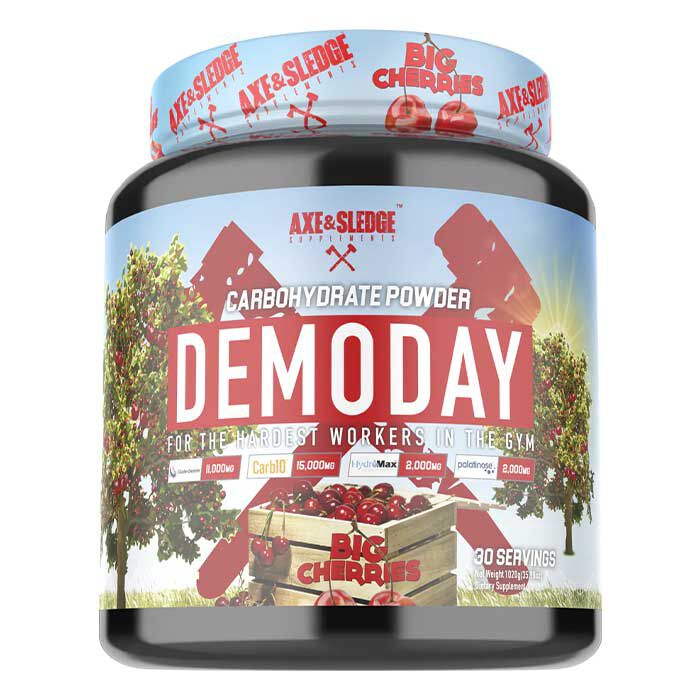 Demo Day 30 Servings Big Cherries Carbohydrate Supplements
Offer
Pick 2 FREE items at checkout for every £100 spent to a max of 6 items in total
Demo Day 30 Servings Big Cherries
Product Guide
Improved hydration and pumps
Better strength and endurance
Contains 3 different carb sources
Cinnamon Bark and Alpha Lipoic Acid to help carb uptake
Contains several patented ingredients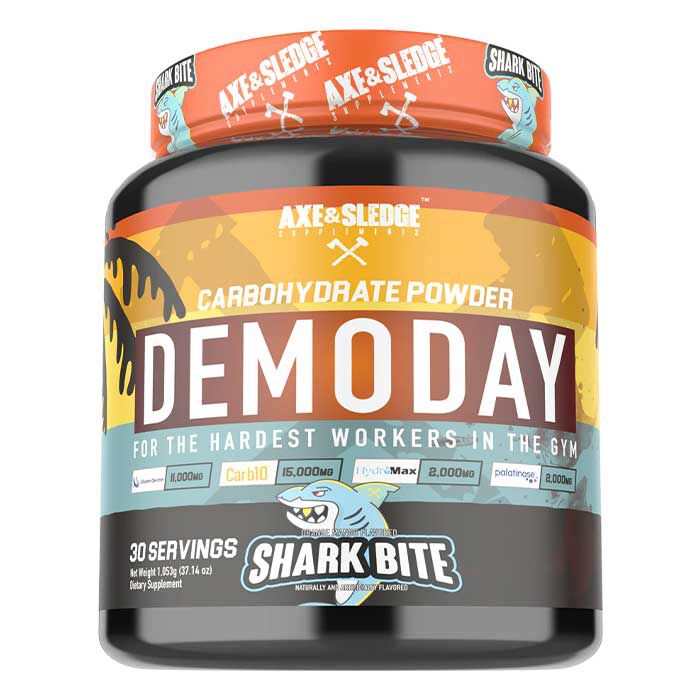 Demo Day isn't your typical carbohydrate formula. It contains ingredients for hydration and pumps as well as fuelling your workouts.
If you can make room for intra-workout carbs within your macro goals, we'd certainly suggest it! Could be used year round if desired, especially for sessions regularly exceeding 90 minutes.
Perfect for bodybuilders training at a high intensity or eve endurance athletes or those competing in team sports. Great for those who are pushing calories from carbohydrates high.
Ingredients
Axe & Sledge Demo Day 30 Servings Big Cherries
Directions
AS A DIETARY SUPPLEMENT, MIX 1 SCOOP IN A SHAKER CUP WITH 12 OZ OF WATER AND DRINK 30 MINUTES BEFORE EXERCISE. YOU CAN TAKE THIS PRODUCT MULTIPLE WAYS: BEFORE TRAINING - DRINK 1 SERVING 30 MINUTES BEFORE EXERCISE DURING TRAINING - SIP ON 1 SERVING DURING EXERCISE AFTER TRAINING - DRINK 1 SERVING AFTER EXERCISE