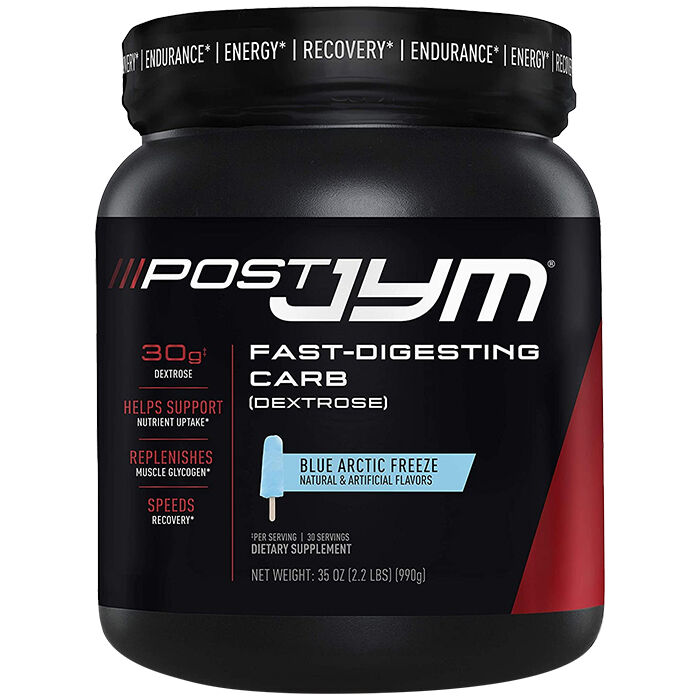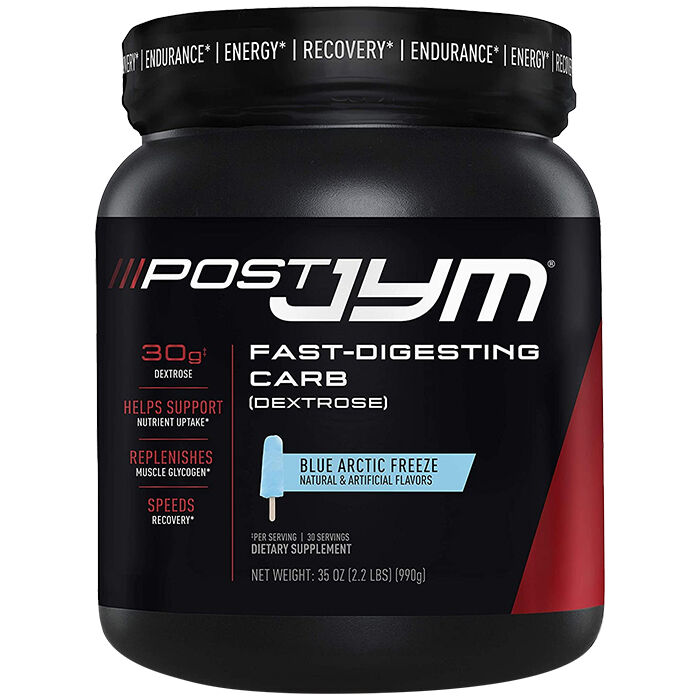 Post JYM Carb 30 Servings Lemonade Carbohydrate Supplements
Type
Postworkout: Recovery
Offer
Pick 2 FREE items at checkout for every £100 spent to a max of 6 items in total
Post JYM Carb 30 Servings Lemonade
Product Guide
32g of fast digesting dextrose per serving
Boosts performance and recovery rate
Promotes protein synthesis and uptake of nutrients
Can be taken before, during or after training
Four different delicious flavours to try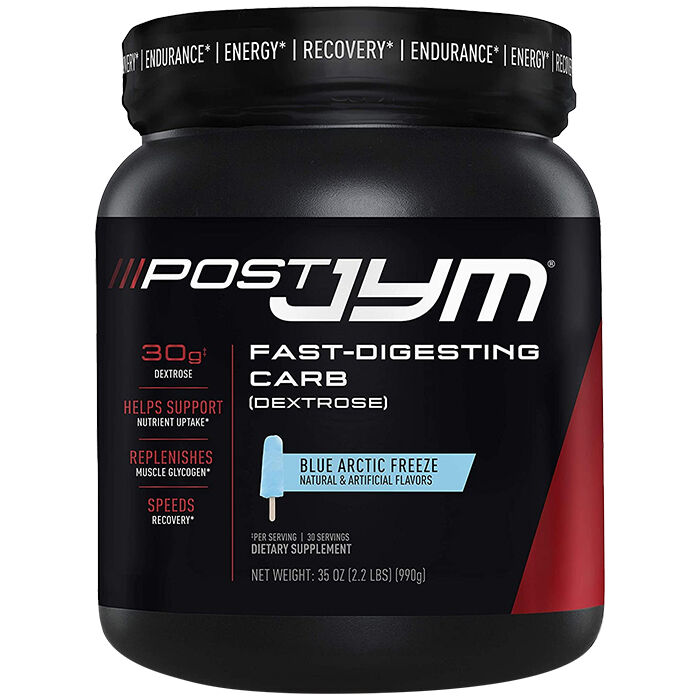 Post JYM Carb will further aid your recovery process due to its key ingredient dextrose. It will improve the speed and rate of absorption of any other ingredients taken with it, due to promoting protein synthesis and restoring depleted glycogen levels.
Post JYM Carb can be used before, during or after physical activity. Post JYM Carb can be taken all year round and doesn't have to be cycled as it is predominantly carbohydrates.
Post JYM Carb can be taken by a wide range of individuals who are looking to enhance recovery after engaging in any form of physical activity. It can also be used before or during training as well. It may not be for those on a diet if you are calorie counting, but is highly pertinent to those who are bulking and looking to increase their lean muscle tissue. It can be consumed by both males and females.
Ingredients
JYM Supplement Science Post JYM Carb 30 Servings Lemonade
Directions
Mix 1 scoop of Post JYM Fast-Digesting Carb into 16-32 oz. water, preferably within 30 minutes after workouts along with Post JYM Active Ingredients Matrix. For endurance athletes, mixing one to two scoops of Post JYM Fast-Digesting Carb in water can be used to sip on during prolonged exercise for energy and hydration.