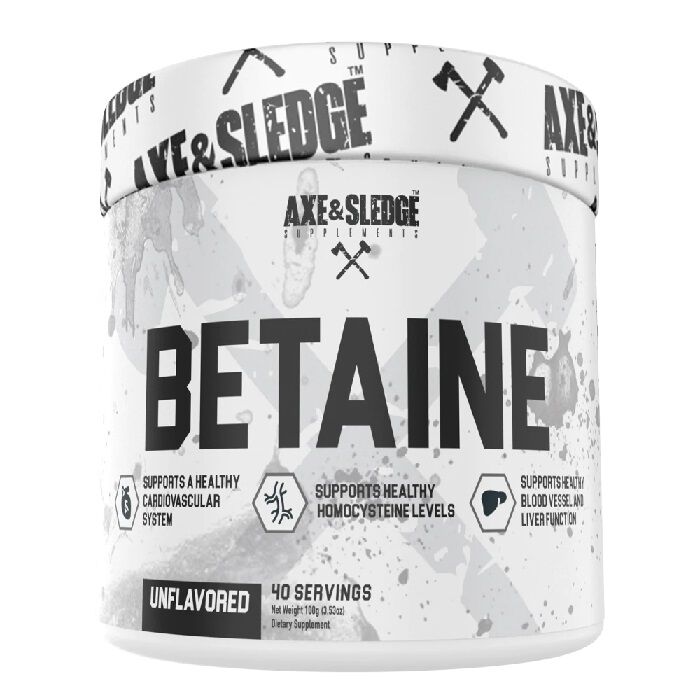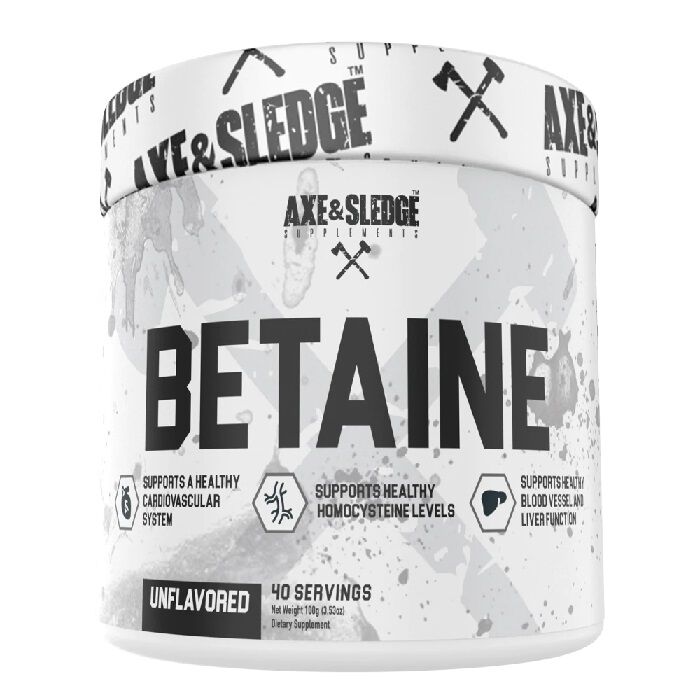 Betaine 40 Servings Unflavored Cardiovascular Health Supplements
Offer
Pick 2 FREE items at checkout for every £100 spent to a max of 6 items in total
Offer
Pick 4 FREE items when you spend £200+
Offer
Pick 6 FREE items when you spend £300+
Betaine 40 Servings Unflavored
Product Guide
Supports a healthy cardiovascular system
Support healthy homocysteine levels
Supports healthy blood vessel and liver function
Also known as trimethyl glycine (TMG)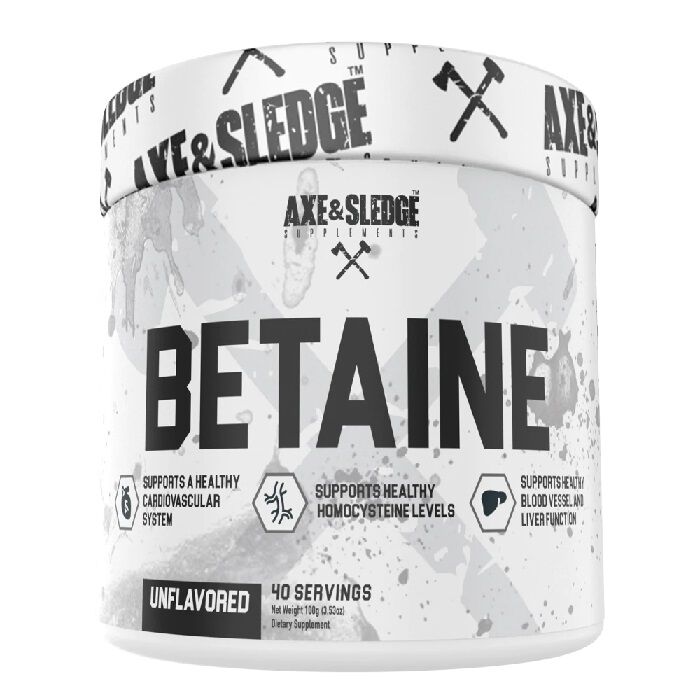 Betaine supplementation can assist your body in many ways such as increased strength, growth of lean muscle mass, and even longer endurance. Betaine can be a benefit to your goal if you are looking for more reps. On the bench or going for those extra miles on the bike.
Most people will choose to use betaine pre-workout, possibly combined with a pre-workout formula. Can be used on a daily basis if you wish.
Can be of benefit to bodybuilders and endurance athletes of any age alike.
Ingredients
Axe & Sledge Betaine 40 Servings Unflavored
Directions
AS A DIETARY SUPPLEMENT, MIX 1 SCOOP WITH 6 TO 8 OZ. OF WATER OR YOUR FAVORITE BEVERAGE. BEST IF TAKEN PRIOR TO WORKOUT. DO NOT EXCEED 1 SERVING PER DAY.