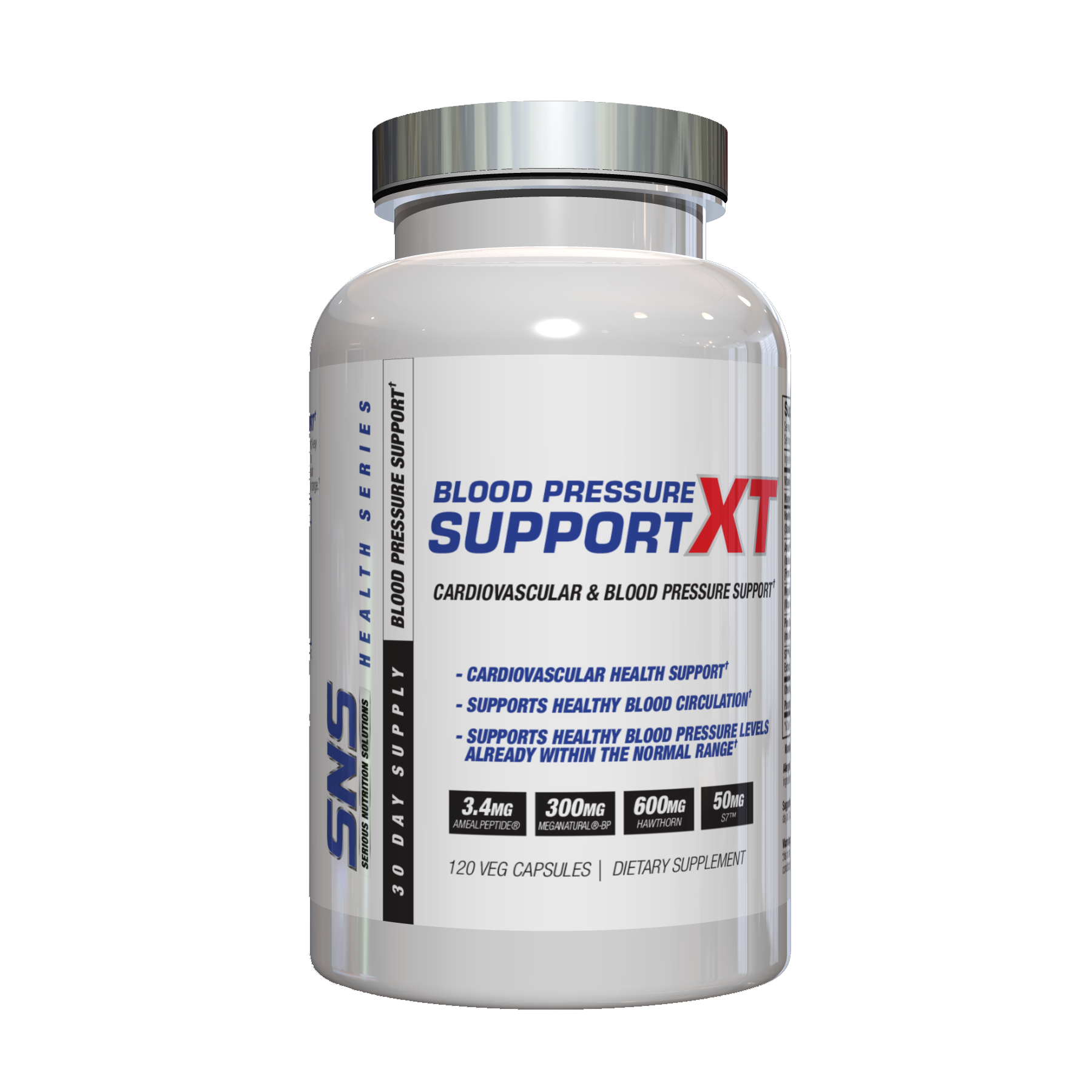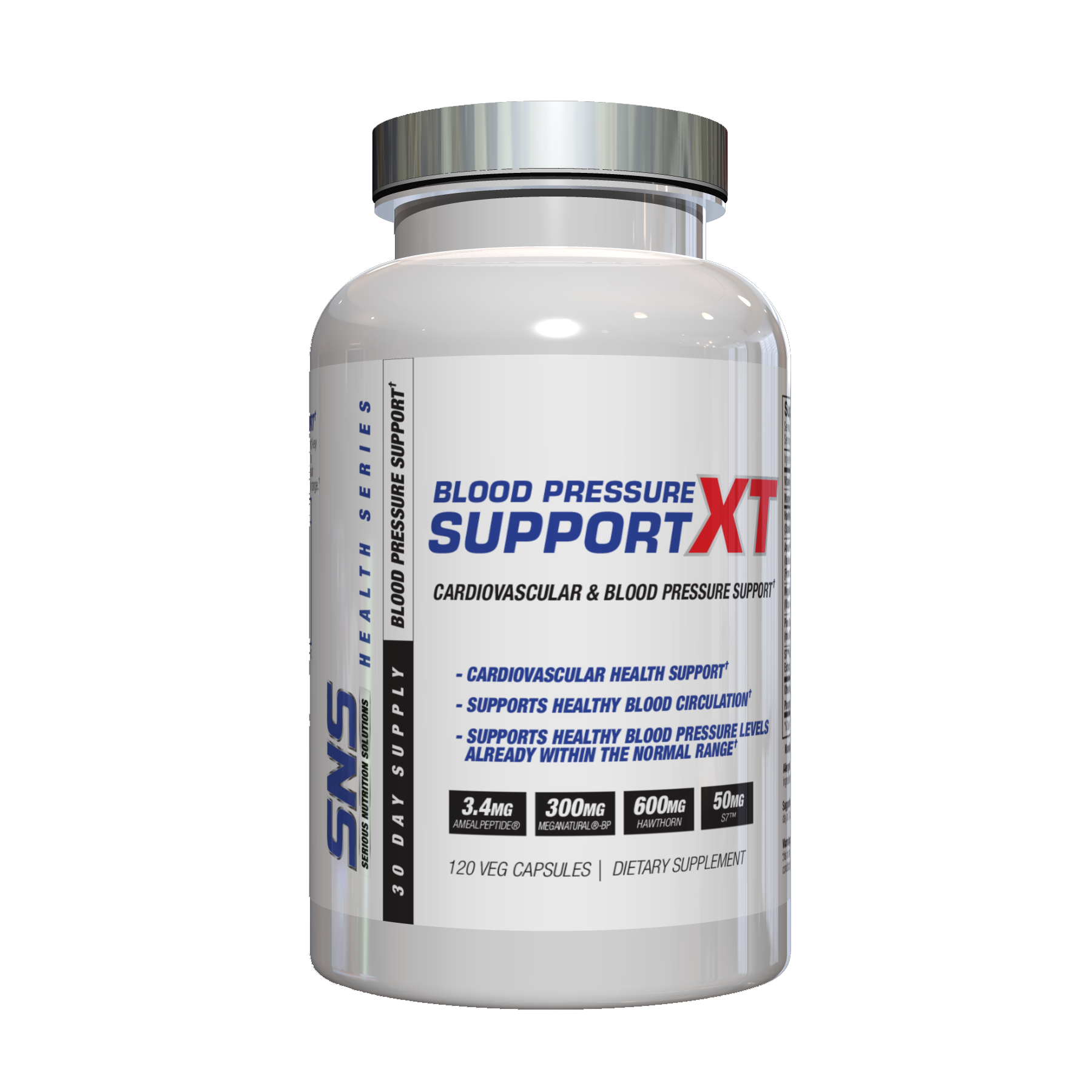 Blood Pressure Support XT 120 Veg Capsules Cardiovascular Health Supplements
Offer
Pick 2 FREE items at checkout for every £100 spent to a max of 6 items in total
Offer
Pick 4 FREE items when you spend £200+
Offer
Pick 6 FREE items when you spend £300+
Blood Pressure Support XT 120 Veg Capsules
Product Guide
Supports Cardiovascular Health
Supports Healthy Blood Circulation
Supports Healthy Blood Pressure Levels Already Within the Normal Range
Helps Maintain Optimal Blood Pressure
Clinically Researched Key Ingredients
No Deceptive Proprietary Blends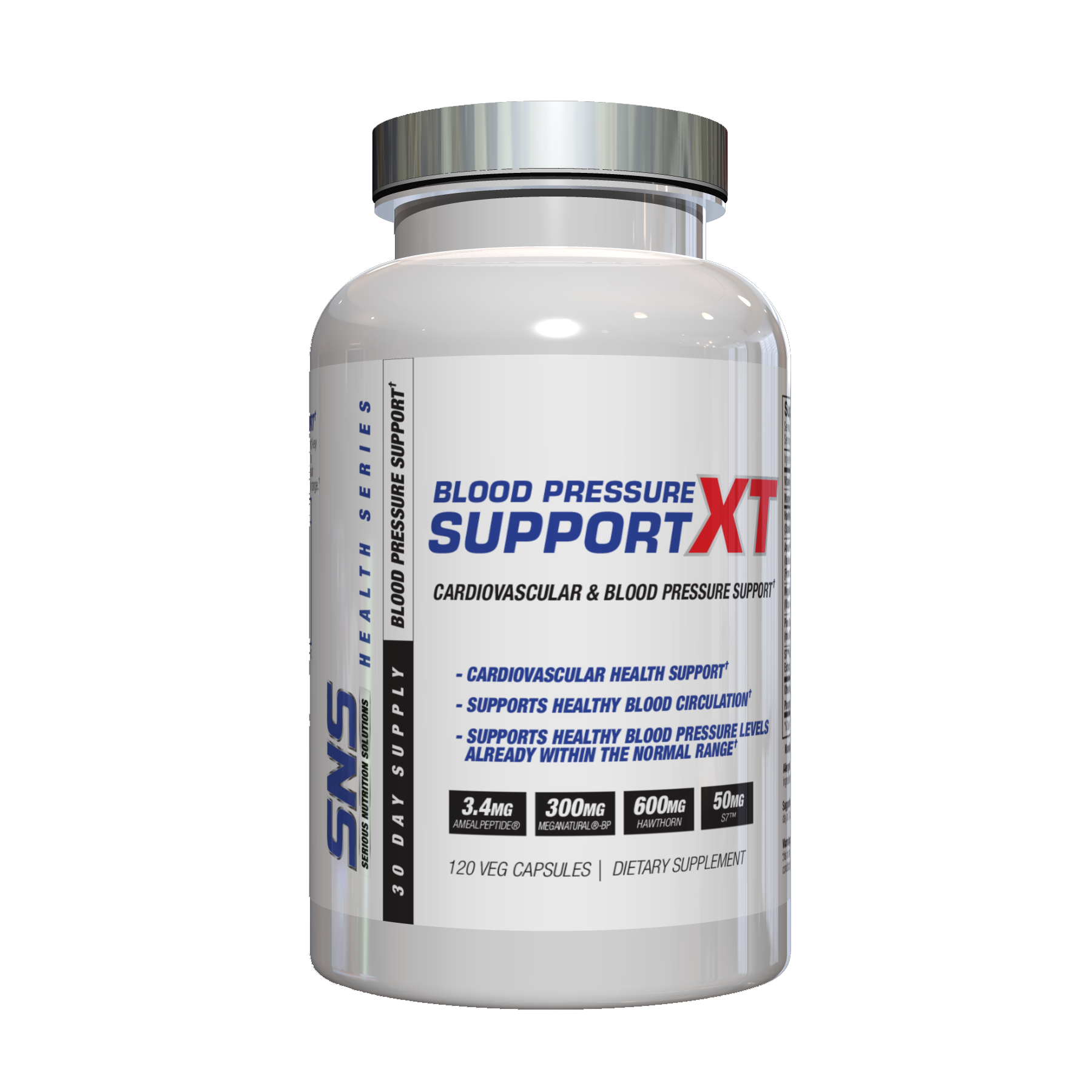 Blood Pressure Support XT is the most comprehensively formulated blood pressure support product on the market which uses clinically researched key ingredients at their efficacious dosages.<p> Key ingredients: <ul> <li>AmealPeptide® - clinically proven to support healthy blood pressure levels, arterial flexibility/elasticity and thereby enhanced blood circulation, and nitric oxide (NO) production which may help protect blood vessels. </li> <li>MegaNatural®-BP - clinically shown to help support blood pressure levels, normal arterial function and healthy blood flow as well as antioxidant support and immune health.</li> <li>S7® - clinically shown to increase nitric oxide levels which is a vasodilator, signalling blood vessels to relax and increasing blood flow to deliver more oxygen, fuel and key nutrients to cells.</li> <li>Hawthorn Berry Extract - shown to encourage normal blood flow and commonly used to help support cardiovascular health including blood pressure support. </li> <li>Pine Bark Extract - potent antioxidant activity and various potential health benefits including supporting healthy cellular growth.</li> <li>Magnesium - supports a variety of bodily systems including blood pressure, blood flow, blood sugar and muscle and nerve function.</li> <li>Vitamin C - wide variety of benefits including immune system health and blood pressure support.</li> </ul>
Blood Pressure Support XT can be used with versatility throughout the year to optimise your cardiovascular health.
Suitable for anyone who is looking to optimise their cardiovascular and blood pressure health within normal healthy levels.
Ingredients
Serious Nutrition Solutions Blood Pressure Support XT 120 Veg Capsules
Directions
As a dietary supplement, take 4 capsules per day. You may take 4 capsules once per day, or 2 capsules twice per day, preferably with food. Do not exceed the recommended dose.