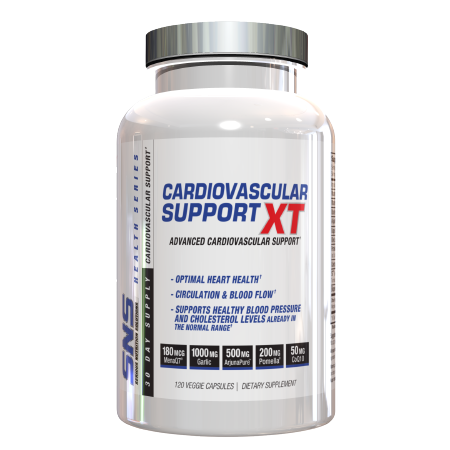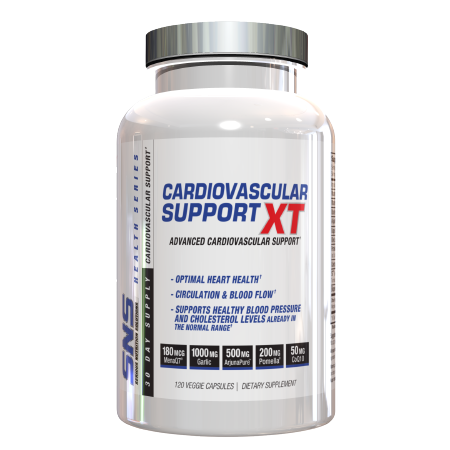 Cardiovascular Support XT 120 Veg Capsules Cardiovascular Health Supplements
Offer
Pick 2 FREE items at checkout for every £100 spent to a max of 6 items in total
Offer
Pick 4 FREE items when you spend £200+
Offer
Pick 6 FREE items when you spend £300+
Cardiovascular Support XT 120 Veg Capsules
Product Guide
Supports optimal heart function
Promotes healthy blood pressure levels
Supports overall cardiovascular wellness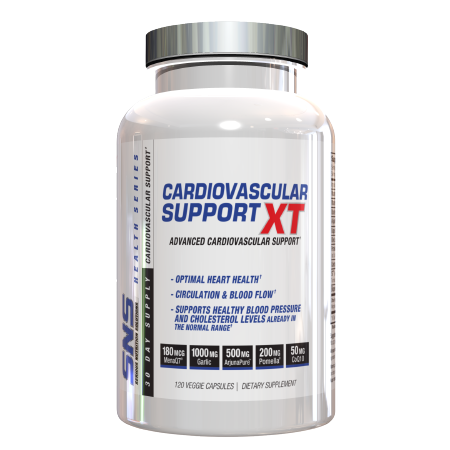 Use SNS Cardiovascular Support XT for optimal heart health. This exceptional supplement combines scientifically selected ingredients to promote a healthy heart and circulatory system. From supporting heart function and maintaining blood pressure levels to enhancing blood flow and reducing inflammation, this product is your key to achieving overall cardiovascular wellness. Take charge of your heart health and unlock a healthier future with Cardiovascular Support XT.
SNS Cardiovascular Support XT is the ideal supplement to use when you want to optimise your heart and circulatory system. Ideal for when you're pushing your limits and striving for peak performance during your training cycle. It is the perfect addition to your routine when you're committed to achieving maximum results from your training and ensuring your cardiovascular system is in top shape for peak performance. Upgrade your workouts with Cardiovascular Support XT today.
Cardiovascular Support XT is ideally suited to you if you are looking to prioritise your heart health and overall well-being. Whether you're an athlete looking to enhance cardiovascular performance, a health-conscious individual aiming to maintain optimal heart function, or someone concerned about maintaining healthy blood pressure levels, this product is perfect for you.
Ingredients
Serious Nutrition Solutions Cardiovascular Support XT 120 Veg Capsules