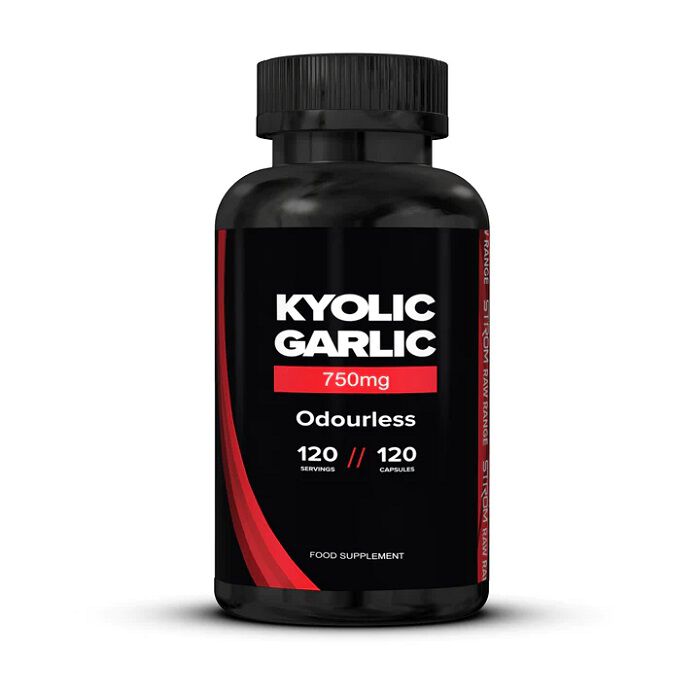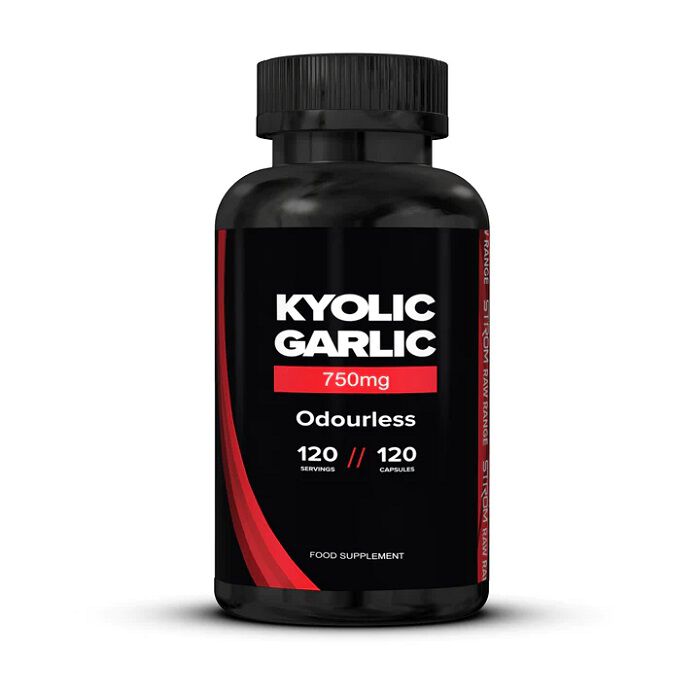 Kyolic Garlic 120 Capsules Cardiovascular Health Supplements
Type
Cardiovascular Health Supplements
Offer
Buy 1 Get 1 Half Price
Offer
£100 to £600 orders get extra £105-£700 in free gifts. More spend = better free gifts.
Kyolic Garlic 120 Capsules
Product Guide
Special formulation containing kyolic garlic
Effective and easy way to consume garlic
Support the cardiovascular system
Naturally high in antioxidants
120 servings 120 capsules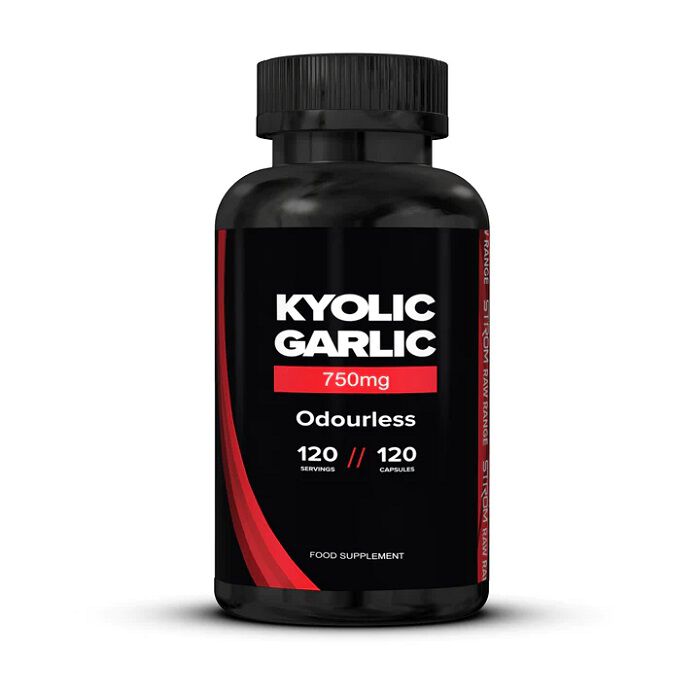 Garlic is a member of the onion, leek and chive family. It is known for its extremely powerful antioxidant activity and plays a vital role for general health and wellbeing.
Use every day to benefits from the health enhancing properties of this compound.
Anyone who wants to look after their overall health and support detoxification pathways in the body.
Ingredients
Strom Sports Kyolic Garlic 120 Capsules