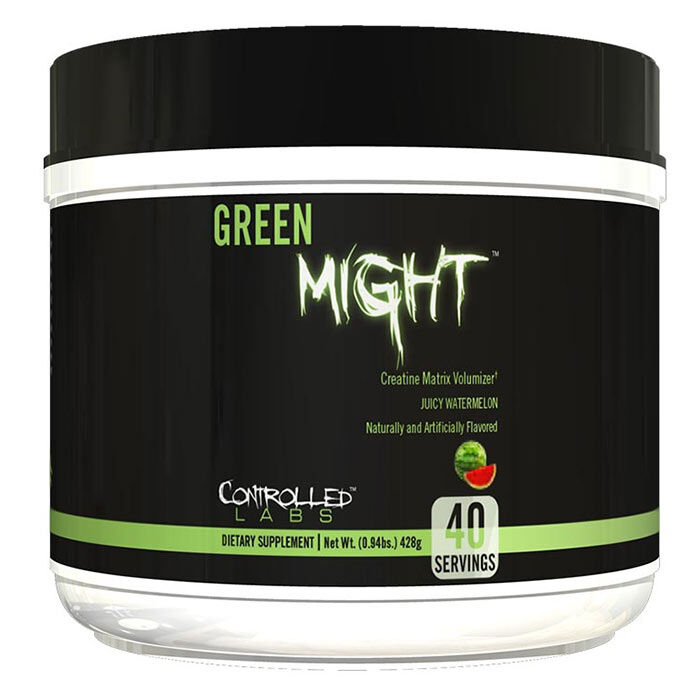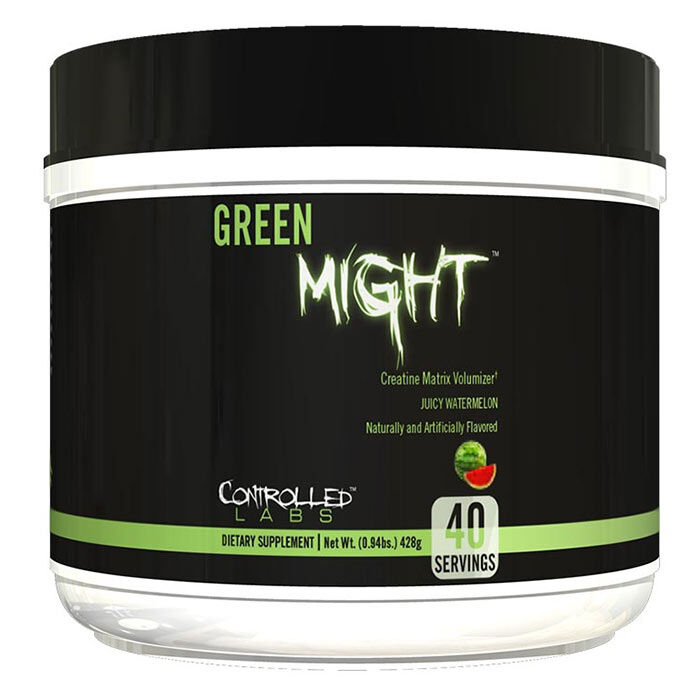 Green Might 40 servings Watermelon
Offer
Pick 2 FREE items at checkout for every £100 spent to a max of 6 items in total
Offer
Pick 4 FREE items when you spend £200+
Offer
Pick 6 FREE items when you spend £300+
Green Might 40 servings Watermelon
Product Guide
5 grams of Creatine Monohydrate for ATP re-synthesis
2 grams of Taurine for optimal muscular hydration
Added antioxidants such as Pomegranate Fruit Powder
Cocoa Bean Extract is shown to improve blood flow
Increased nutrient uptake into the working muscles for optimal muscular performance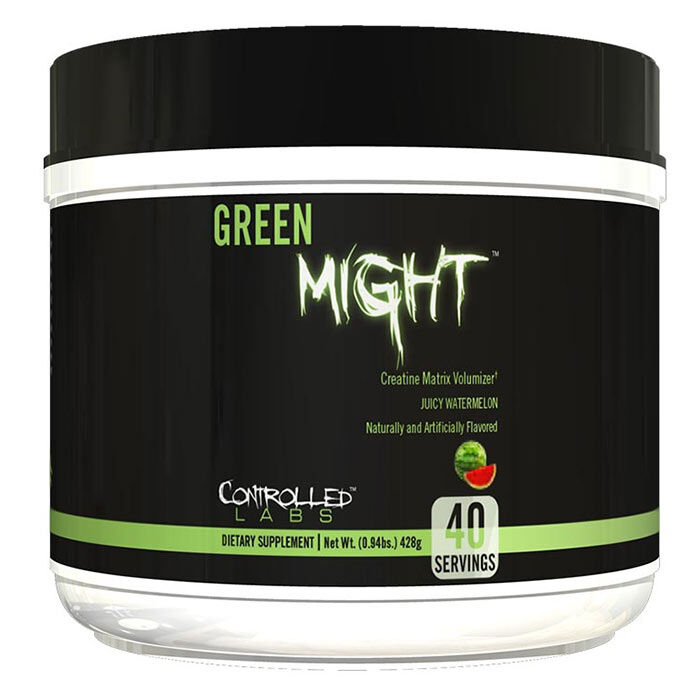 Green Might contains ingredients that have been scientifically proven to improve strength, speed and power. A natural supplement, Green Might also supports improvements in muscle endurance, nutrient partitioning, and enhances muscle cell volume.
Controlled Labs Green Might can be used throughout the year and works with just about any type of training protocol, so that whether you are doing low reps or high reps in the gym, or focusing more on endurance exercise, Green Might is able to support improvements in performance.
Green Might can be used by both men and women looking to improve physical performance and being a natural supplement and stimulant free, it is suitable for just about anyone.
Ingredients
Controlled Labs Green Might 40 servings Watermelon
Directions
Initial Directions: To assess your individual tolerance, combine 1/2 scoop of Green Might with 150-200ml of water and consume it before or after your workout. Shake well before drinking. if you experience any unusual occurrence, stop and consult your doctor.
Directions for Regular Use: Combine 1 serving of Green Might with 200-250ml of water preworkout. Take 1 serving on off days as well. Shake well before drinking. For best results, Green Might should be used in combination with other Controlled Labs products, an adequate amount of water and a balanced diet.