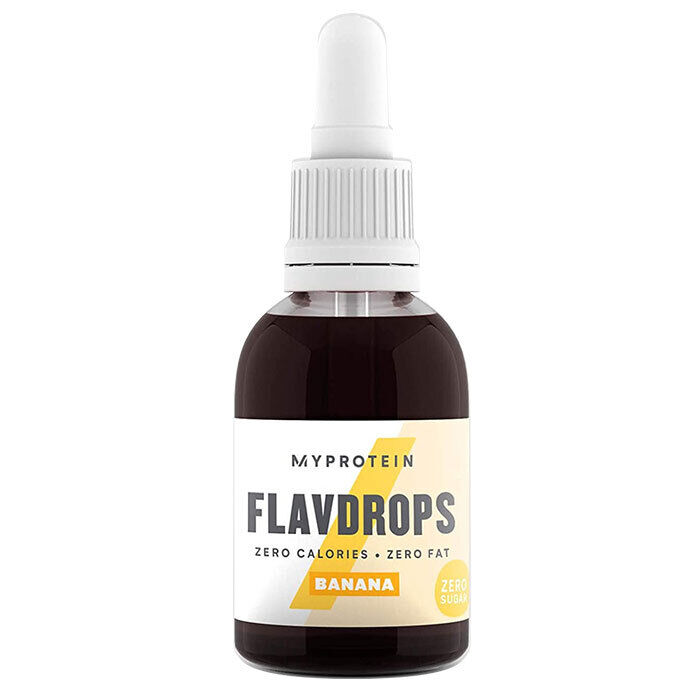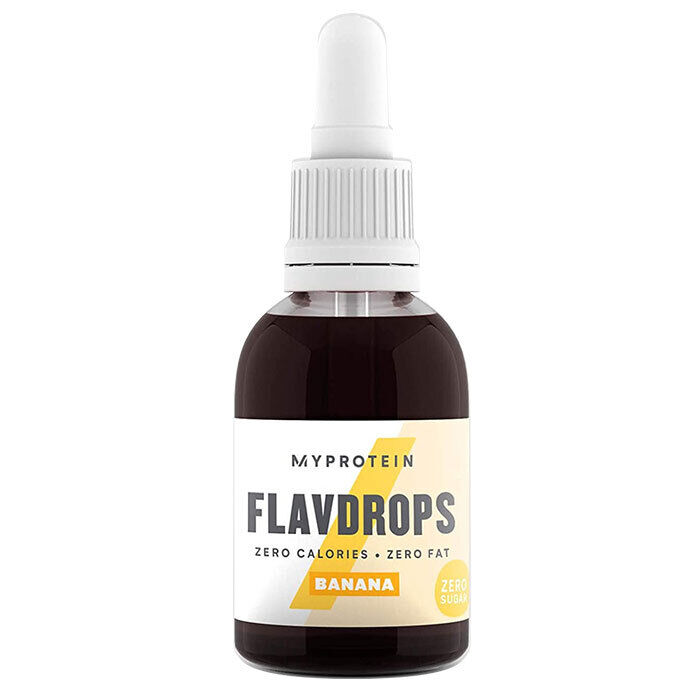 FlavDrops - Banana
Product Guide
No fats, no sugars, no calories, no carbs
Long list of flavours to choose
Perfect for shakes, coffee and breakfast
Pipette included for simple use
Healthier alternative to sugary snacks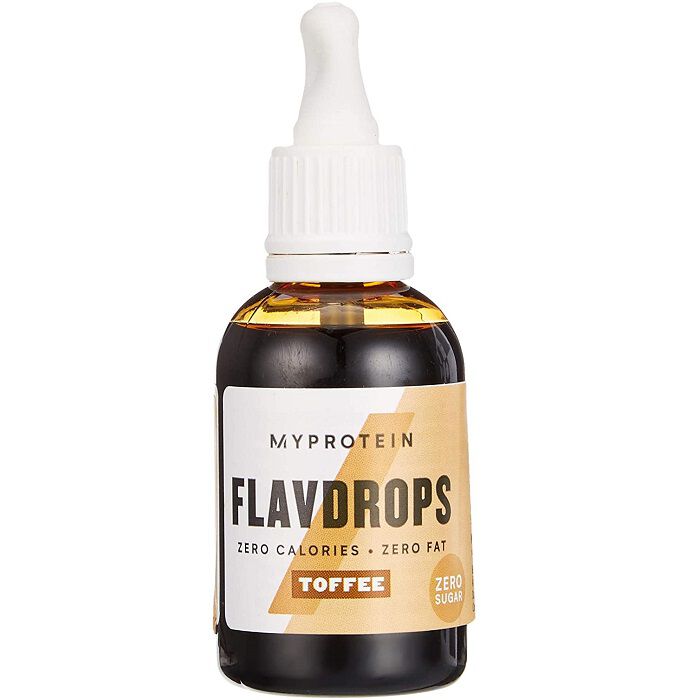 This flavouring allows you to continue enjoying sweet and delicious food and drink while keeping sugar and fat consumption low.
Whenever you like! As soon as you fancy making something that would otherwise have a bland taste to it, get the Flavdrops out of your cupboard.
Those of you who are working towards a goal that involves cutting sugar and fat down.
Ingredients
Myprotein FlavDrops - Banana
Directions
Add between 7-10 drops of FlavDrops*TM* to your desired food or beverage. Adjust serving size to taste. 10 drops are equivalent to 0.5ml.