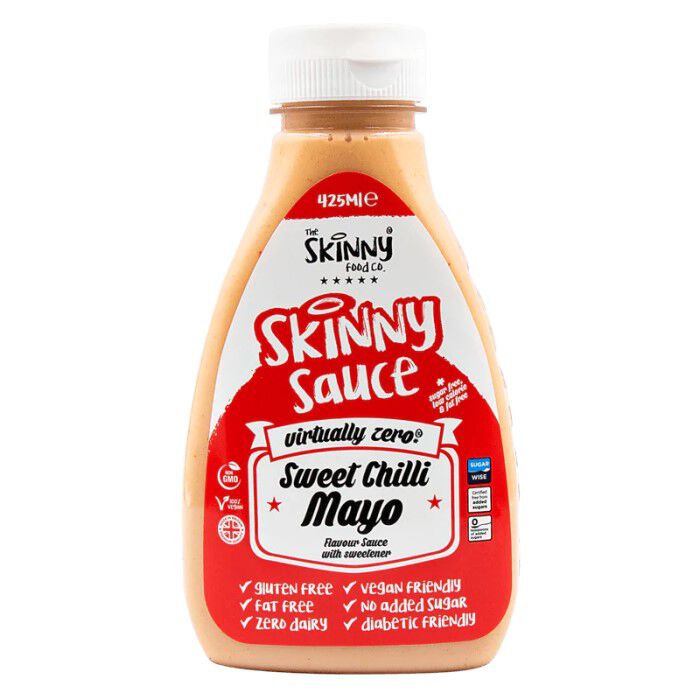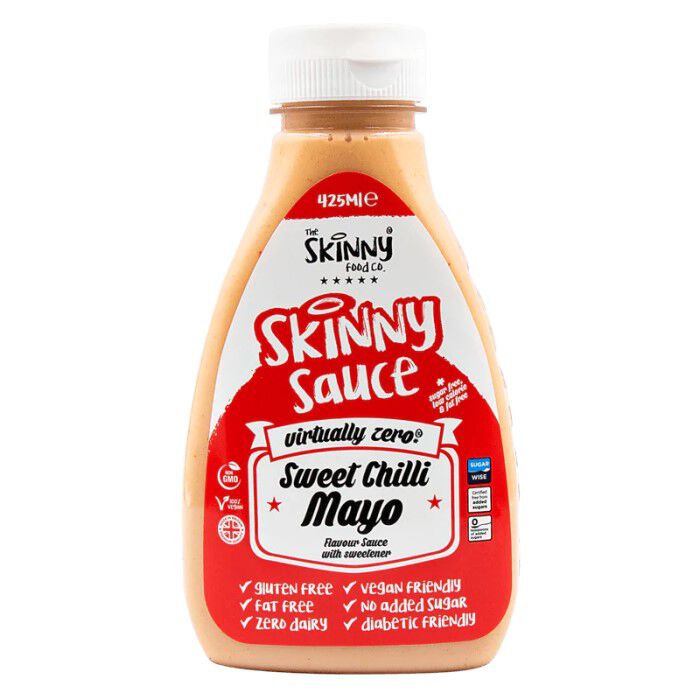 Zero Calorie Sweet Chilli Mayo Sauce 425 ml Condiments
Offer
Pick 2 FREE items at checkout for every £100 spent to a max of 6 items in total
Offer
Pick 4 FREE items when you spend £200+
Offer
Pick 6 FREE items when you spend £300+
Zero Calorie Sweet Chilli Mayo Sauce 425 ml
Product Guide
Gluten free & coeliac friendly
Vegan & Vegetarian friendly
Dairy Free & Lactose Friendly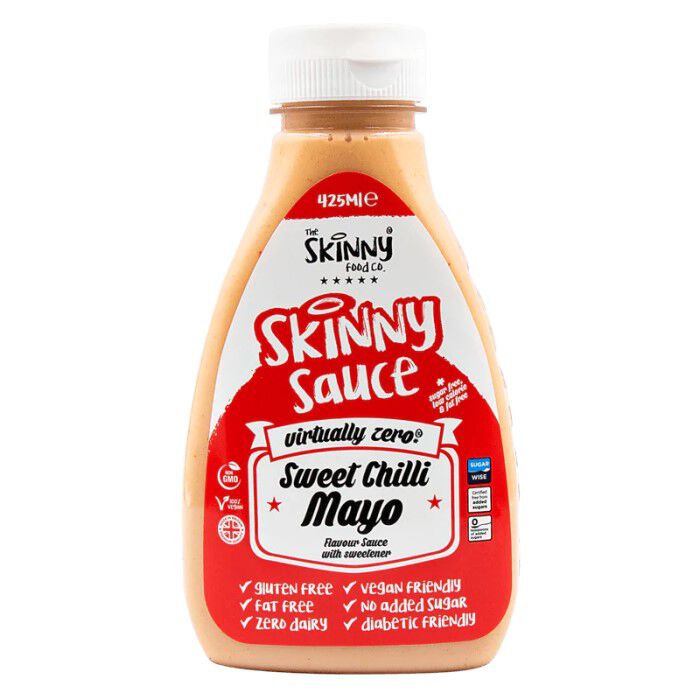 This amazingly flavoured sauce as is guilt-free, gluten free, fat free, free from dairy and vegan friendly making it ideal for those looking to cut calories without compromising on taste or anyone with allergens.
Use this delicious sauce to add extra yummy flavour to your salads and meals. This sauce pairs perfectly with prawns, chicken or even chips, nuggets and stirred in to your pasta. The mayonnaise adds a cooler, creamier taste to our sweet chilli sauce, so it can be enjoyed by the whole family!
The Sweet Chilli Mayo Sauce is ideal for anyone who is counting calories during a dieting phase and is suitable for anyone with food intolerances who can't use other sauces.
Ingredients
The Skinny Food Co Zero Calorie Sweet Chilli Mayo Sauce 425 ml
Directions
You can enjoy this Virtually Zero Calorie Sweet Chilli Mayo Sauce however you desire just add to your favourite salads and dishes!