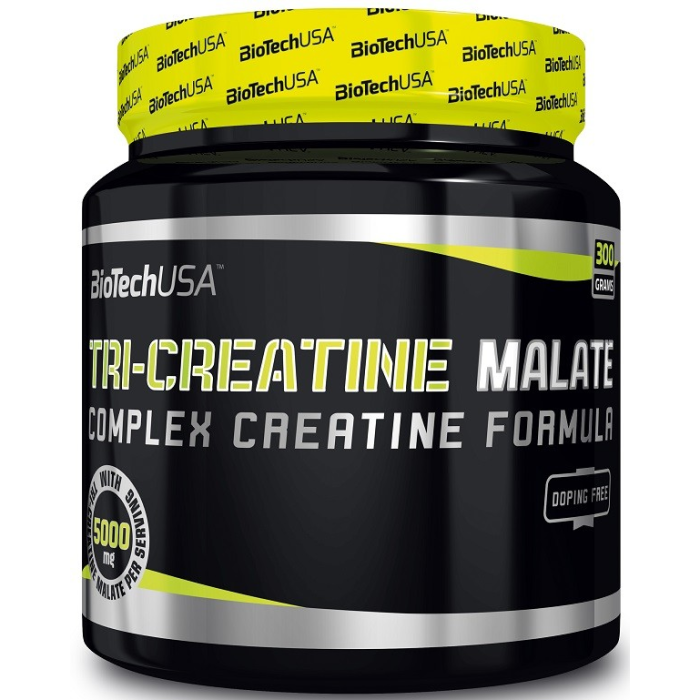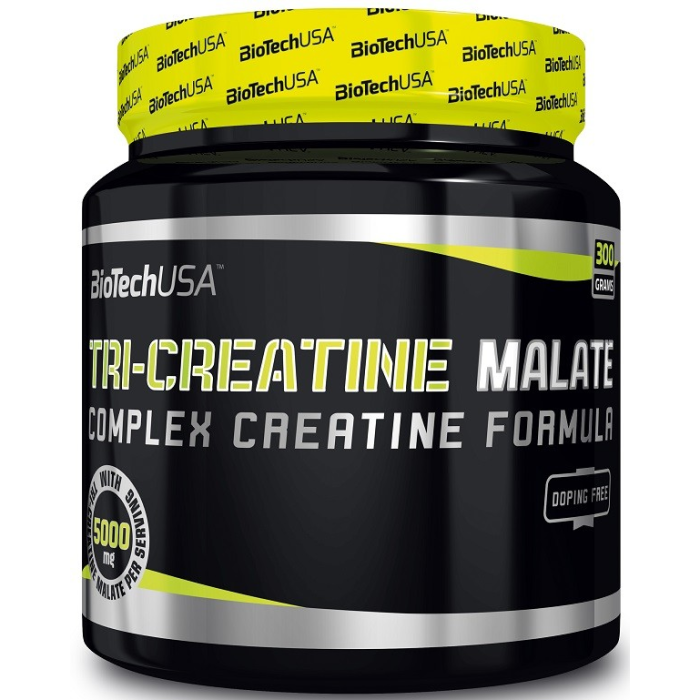 Tri Creatine Malate 300g Unflavoured Creatine
Offer
Save 50% on shipping when you spend £150 (UK is FREE over £50).
Tri Creatine Malate 300g Unflavoured
Product Guide
Improved athletic performance
Optimal energy production
Superior creatine absorption
Science-backed supplement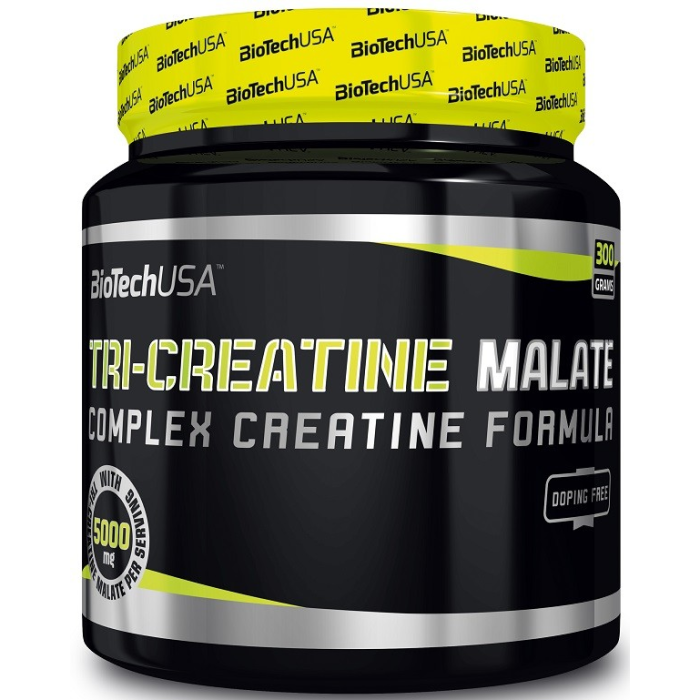 Elevate your fitness and wellbeing with BioTechUSA Tri Creatine Malate to enhance your muscle strength and athletic performance, supporting your journey towards a healthier and fitter you. Backed by scientific research, its superior formula with creatine and malic acid ensures optimal energy production, powering you through intense workouts and helping you achieve your fitness objectives.
Incorporate BioTechUSA Tri Creatine Malate into your fitness regimen for maximum gains during intense training periods and demanding workouts to optimise muscle strength and enhance performance. This advanced supplement will elevate your exercise potential, allowing you to push your limits and reach new heights in your fitness journey.
BioTechUSA Tri Creatine Malate is best suited for individuals who are serious about achieving their fitness goals. Whether you're an athlete aiming to improve performance, a bodybuilder looking to build muscle strength, or a fitness enthusiast dedicated to elevating your workouts, this supplement is for you.
Ingredients
BioTechUSA Tri Creatine Malate 300g Unflavoured
Directions
For 1 serving, mix 5 g of Tri-Creatine Malate with 200 ml of water or fruit juice and drink20 minutes before training. Do not exceed the recommended dosage.