CreaKong
Product Guide
Increase power output in your training session
Great for explosive, anaerobic efforts to help improve power and strength
Can help to build muscle mass alongside a suitable training programme
Ideal for athletes such as football and rugby players
Three different forms of Creatine in one supplement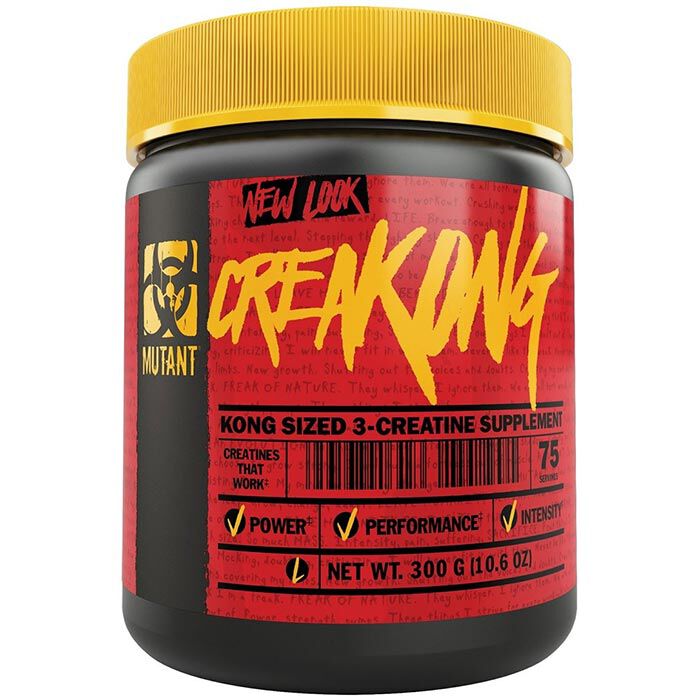 Mutant CreaKong is a blend of the three best creatines that are available and sourced directly from the patent holders themselves. CreaKong contains creatine monohydrate, creatine-magnesium chelate and tri-creatine citrate. Creatine is a pure and high quality supplement that will give you improvements in your explosive strength and the amount of reps you can achieve whilst training.
It is advisable when starting to take Creatine to go through a 'loading phase' where you take excess amounts of creatine to flood the muscles. After this week long 'loading phase' the dosage drops to keep a constant supply of creatine in the body. Add this into your daily intra or pre workout drink before your workout.
Creatine is suited for people who usually have anaerobic, short, sharp efforts of training. It is useful in high energy contact sports such as Rugby or Football, In weightlifting where short bursts of effort are needed to lift weights then creatine can come in useful for those intense sets where extra energy is needed.