Creatine Monohydrate Powder 300g
Product Guide
Micronized for easy mixing
No risk of stomach discomfort or cramps
Effective muscle size and powder supplement
Unflavoured, versatile powder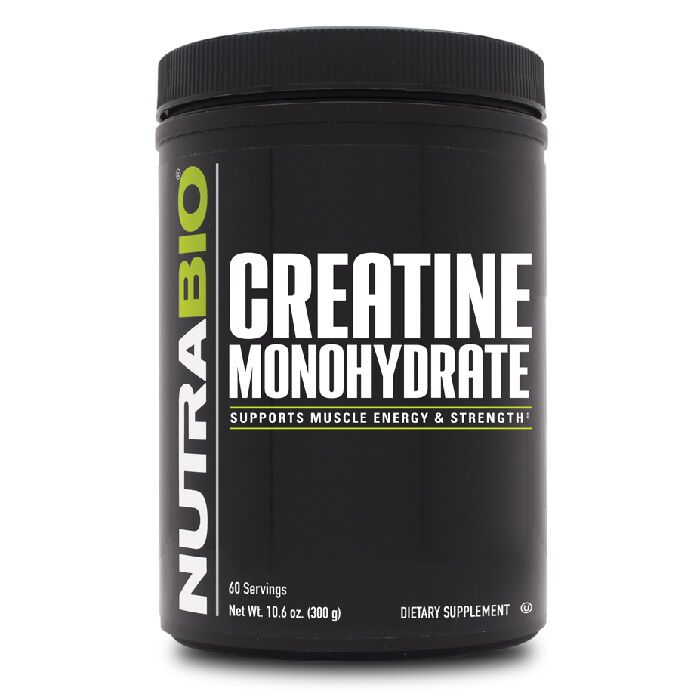 Creatine is a precursor to the bio-energetic fuel creatine phosphate, which replenishes cellular ATP (adenosine triphosphate) levels during maximum intensity contractions. Supplementing with creatine can increase levels of creatine phosphate in the muscle improving work output capacity, power, recovery and muscle hydration. When muscles are hydrated, muscle catabolism (breakdown) is minimized.
Contrary to popular belief, creatine can actually be used both in a cutting and bulking phase and will not make you hold extracellular water. If anything, you will look fuller and harder on it! Take your creatine daily at ANY time of day. So long as use is consistent, your stores will remain saturated.
Both men and women can include creatine in their daily routine as part of a muscle building or strength/power programme.
Ingredients
NutraBio Creatine Monohydrate Powder 300g
Directions
As a dietary supplement, mix one serving of 5 grams (one scoop) into at least 16 ounces (500 ml) of water or suitable beverage and drink within 15 minutes. Consume one serving per day.