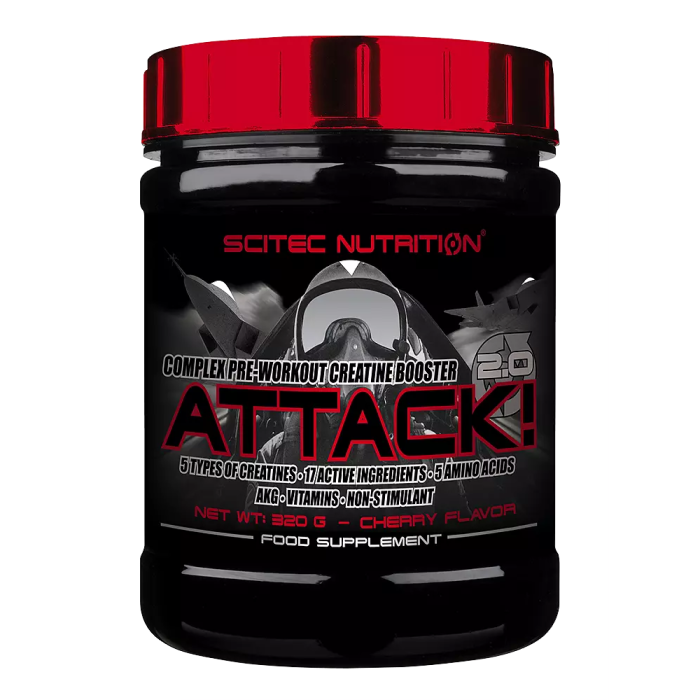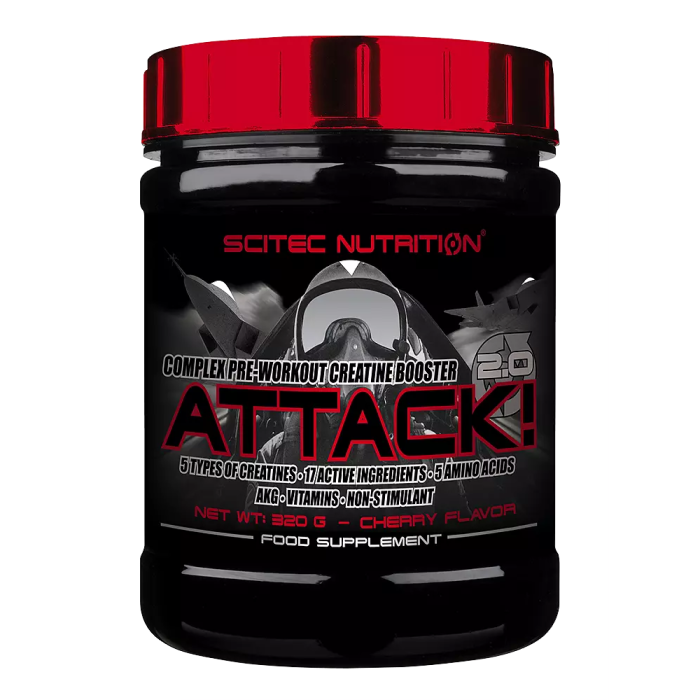 Attack! 2.0 Pre-workout 320g Cherry Creatine
Offer
Pick 2 FREE items at checkout for every £100 spent to a max of 6 items in total
Attack! 2.0 Pre-workout 320g Cherry
Product Guide
Scientifically Curated Formula
Supports Athletic Performance
Advanced Pre-Workout Blend
Elevates Workout Potential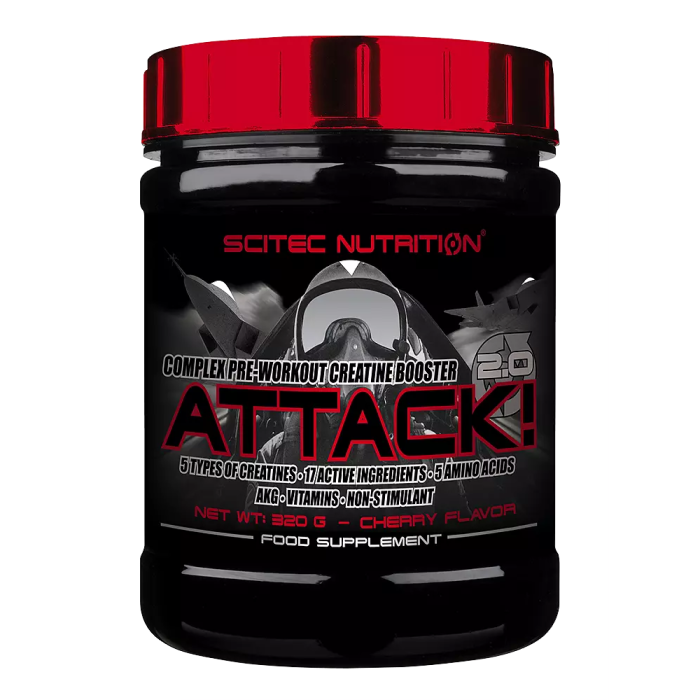 Elevate your fitness and wellbeing with Scitec Attack! 2.0. This potent pre-workout formula offers explosive energy, heightened endurance, and laser-sharp focus. Scientifically designed to support athletic performance, it optimises your workouts for outstanding results. Embrace this powerhouse supplement to unleash your true potential and achieve your fitness goals like never before.
Incorporate Scitec Attack! 2.0 into your fitness programme for intense workouts and challenging training sessions. This advanced pre-workout blend boosts energy, strength, and endurance, making it ideal for high-intensity training, weightlifting, or demanding physical activities. Get ready to push your limits and achieve exceptional performance with Scitec Attack! 2.0 by your side.
Scitec Attack! 2.0 is best suited for individuals seeking to optimise their athletic performance and take their workouts to the next level. Whether you're a dedicated athlete, bodybuilder, or fitness enthusiast, this scientifically curated pre-workout formula will support your goals allowing you to unleash your full potential and achieve remarkable results.
Ingredients
Scitec Nutrition Attack! 2.0 Pre-workout 320g Cherry
Directions
Mix one serving with 500 ml water. Preferably use 30 minutes before training, or after training or before any meal. Use this product in conjunction with food as part of a healthy, balanced diet, not as a substitute.