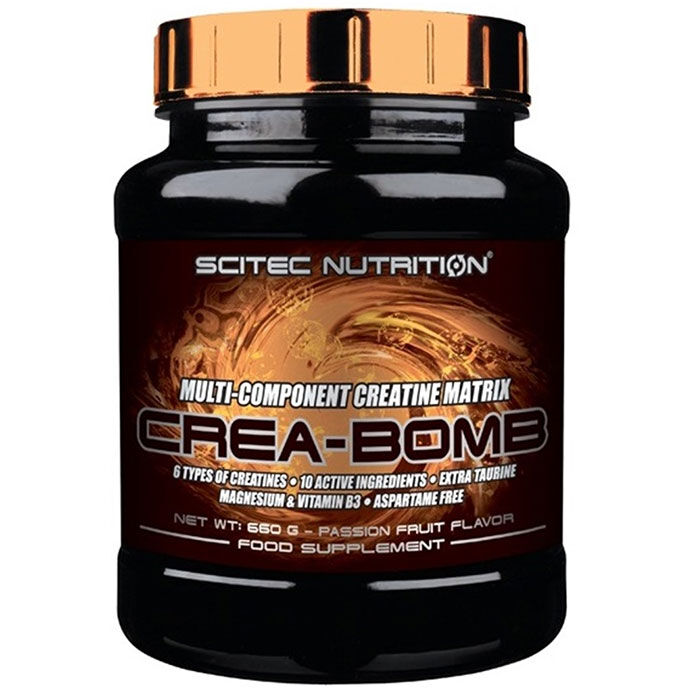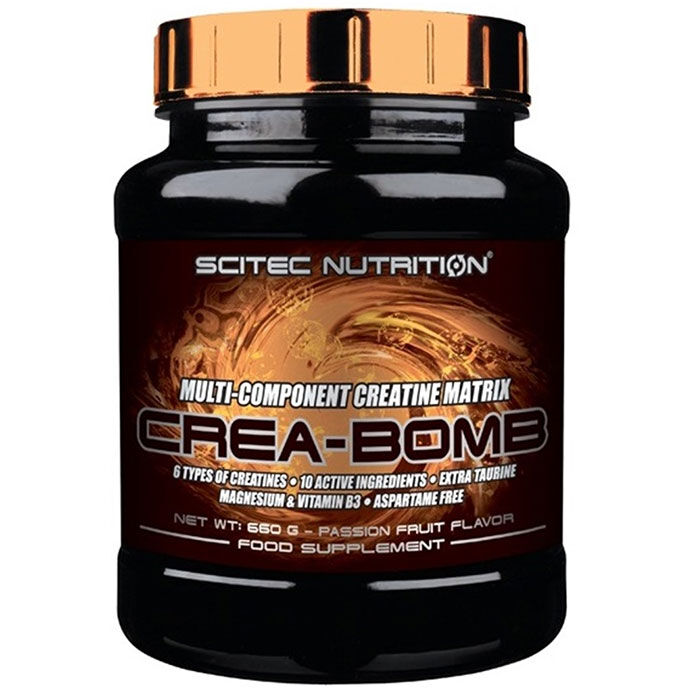 Crea-Bomb Passion Fruit 660g Creatine
Offer
Pick 2 FREE items at checkout for every £100 spent to a max of 6 items in total
Offer
Pick 4 FREE items when you spend £200+
Offer
Pick 6 FREE items when you spend £300+
Crea-Bomb Passion Fruit 660g
Product Guide
One of the most comprehensive Creatine supplements on the supplement market to date!
Contains 6 clinically proven, efficacious sources of Creatine for noticeable results
Supercharges muscle strength, power and endurance
Aids progressive overload, and thus lean muscle growth
Added Taurine improves mental clarity and focus, while reducing perceptions of fatigue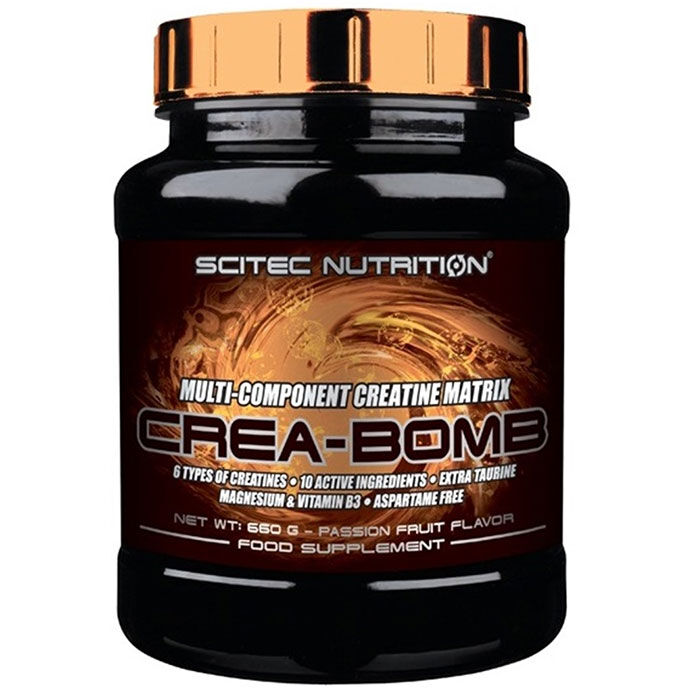 Scitec Nutrition: a brand known for quality without compromise have done it again, bringing you Crea-Bomb - a unique blend of the 6 main forms of Creatine to help aid massive increases in muscle strength, power and endurance. Creatine is the most clinically studied supplement currently in the fitness industry, recurrently showing an ability to accentuate muscle power and endurance during short bouts of high intensity exercise, in turn aiding progressive overload over time and consequently gains in both muscle mass and CV fitness. Crea-Bomb also contains Taurine, in order to help your mind keep up with your body by improving focus clarity while simultaneously reducing perceptions of pain - meaning you can push yourself harder than before!
Should be used over a prolonged duration in order to yield best results. Can be utilized in both cutting and bulking phases.
Effects of Crea-Bomb will be most evident in those engaging in disciplines involving short bouts of high intensity exercise, such as bodybuilding or track sports (eg. sprinting). Do not use if you are sensitive to Creatine-derived products.
Ingredients
Scitec Nutrition Crea-Bomb Passion Fruit 660g
Directions
Mix each serving (6 g) with 400 ml water! For a "loading period", take a serving of CREA-BOMB for every 15 kg of your bodyweight daily (this way Creatine will saturate your muscles faster). Spread out these servings throughout the day and take them before meals. After 5 days, take only 1 serving a day for maintenance. If you wish to forgo a "loading period", immediately start with 1 serving.