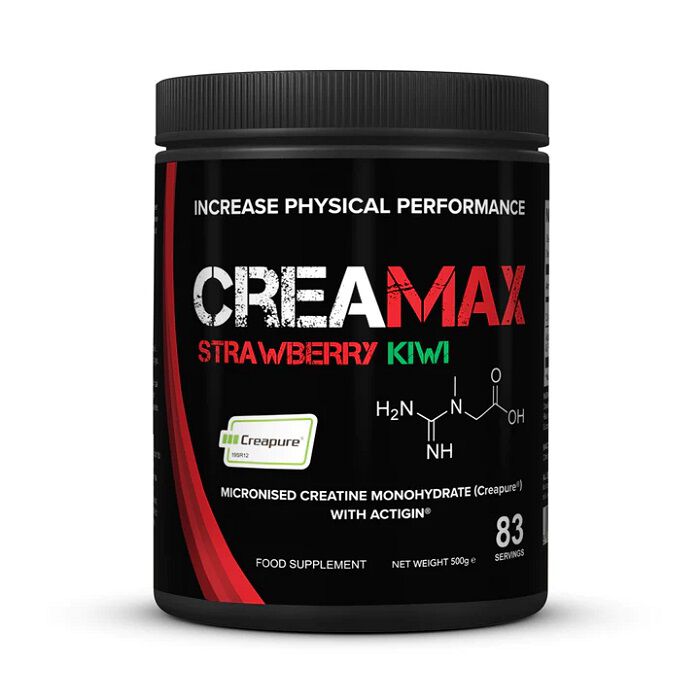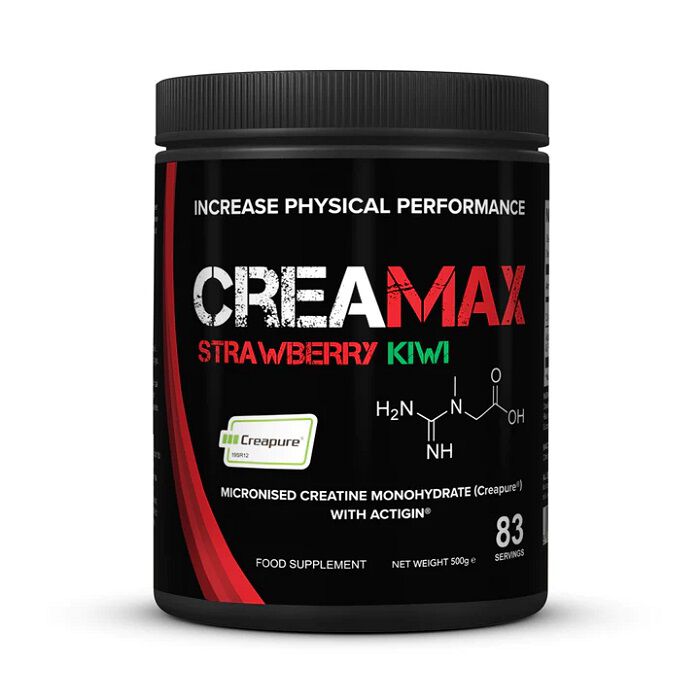 Creamax 83 Servings Strawberry Kiwi Creatine
Offer
Save 50% on shipping when you spend £150 (UK is FREE over £50).
Creamax 83 Servings Strawberry Kiwi
Product Guide
Increases in explosive power and strength
The purest form of creatine available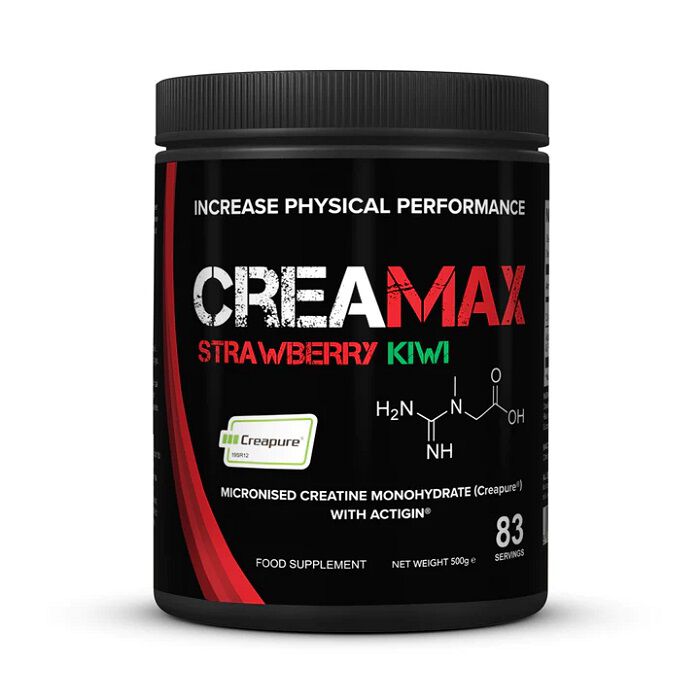 Creamax uses Creapure, a patented form of creatine mono which helps your body regenerate ATP, a key source of energy for exercise and more.
Take daily at your preferred time. Creatine can, and should, be used year-round for best results.
If you are looking for a creatine product for performance and cognition, Creapure is the gold standard used in multiple research studies.
Ingredients
Strom Sports Creamax 83 Servings Strawberry Kiwi
Directions
Take 1 serving daily as directed on tub.