Pure Micronized Creatine
Product Guide
Made with the highest quality Creatine
Micronized to stay suspended in solution longer
Supports Strength & Power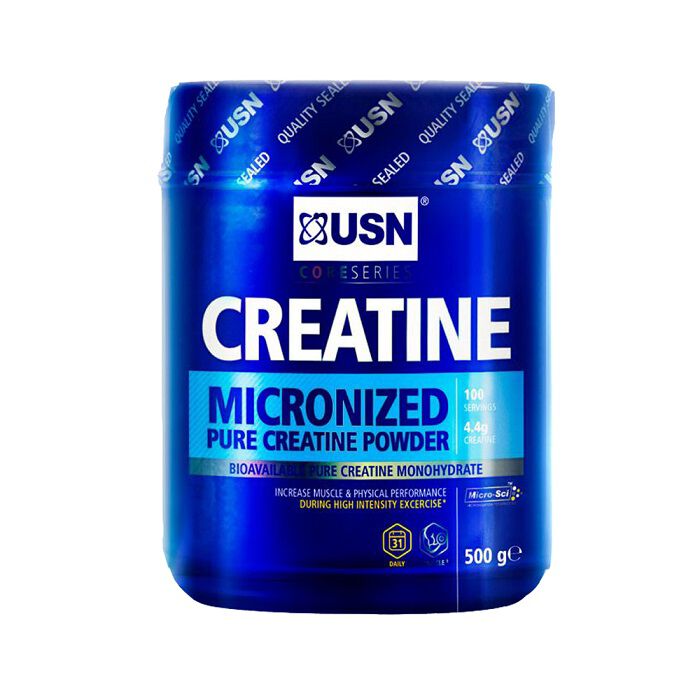 This high quality creatine supplement is perfect for adding to your shakes and drinks, is completely natural and thoroughly researched in athletic and non-athletic populations.
USN's Creatine Micronised Pure Creatine Powder can be taken any time during the day mixed with your favourite USN protein drink or simply mixed with fruit juice or water.
Strength and power athletes in particular can benefit from creatine supplementation, but creatine has benefits far beyond just exercise performance that mean it can offer something for just about anyone!
Ingredients
USN Pure Micronized Creatine
Directions
Mix one serving with your preferred amount of water or liquid and consume daily.