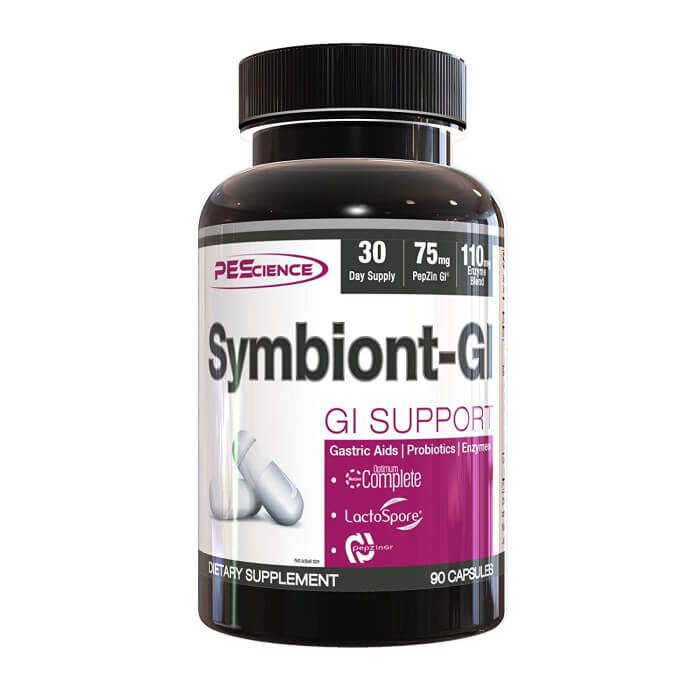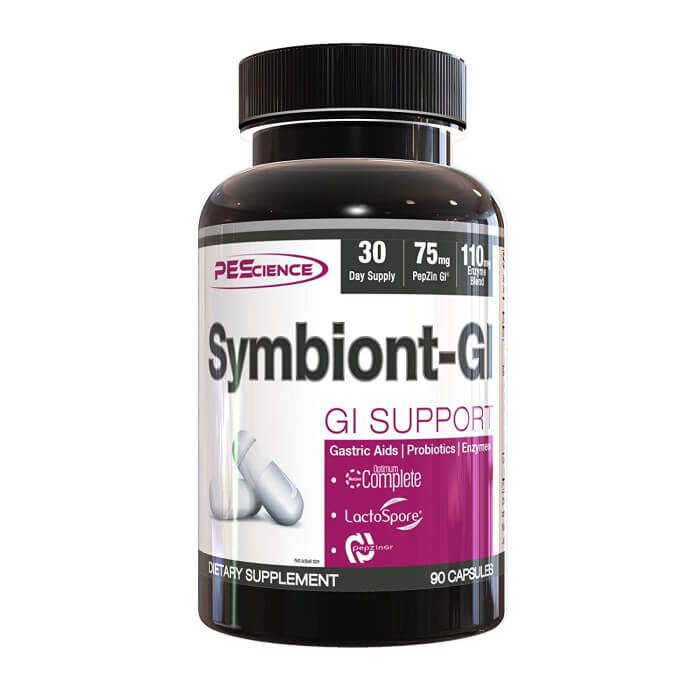 Symbiont-GI 90 Caps
Product Guide
Better nutrient absorption
Ideal for a high protein or high carbohydrate diet
Reduce incidence of gastric distress
Healthy gut equals a healthy body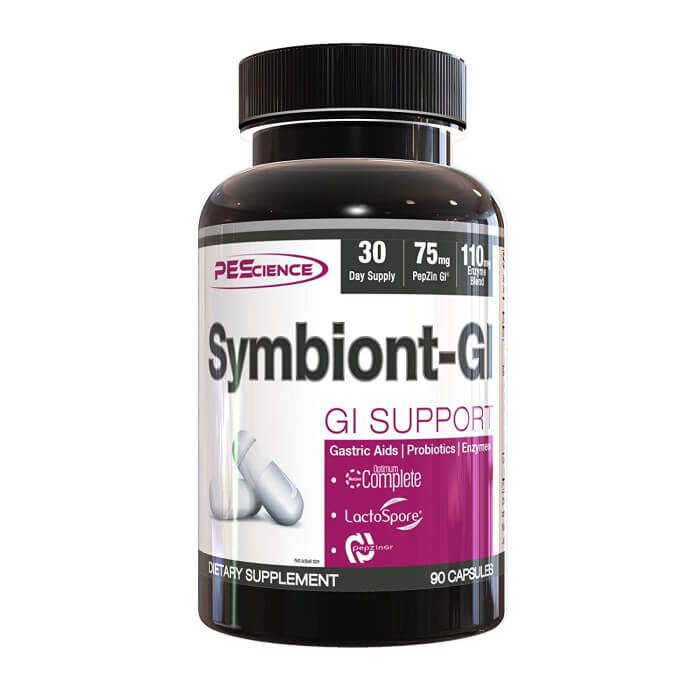 Our day to day activities and our diets can play havoc with our digestive tract and sometimes we need a little extra support to help us digest and assimilate the food that we eat. Whether you follow a high carb, high fat, low carb diet, Symbiont GI gives you the help your digestive system needs to perform optimally inside. PEscience are consistently making amazing products, and this blend of gastric support ingredients are unique in their own way and will support you from the inside out.
Symbiont-GI should be taken every day to benefit your digestive system. If you know you are going to have a meal off plan, or some extra calories on a specific day, then using Symbiont-GI before that meal will reduce the chance of unwanted gastric distress. Stack with Lipovate for a winning combination
PEscience is for everyone but particularly those who have digestive issues, and those on a high protein diet. Please note this product is not a medicinal product and is not designed to prevent, treat or cure any conditions or illnesses, so consult your GP if you do have any existing gut or bowel conditions
Ingredients
PEScience Symbiont-GI 90 Caps
Directions
Take 1 capsule with a meal, 3 times daily.