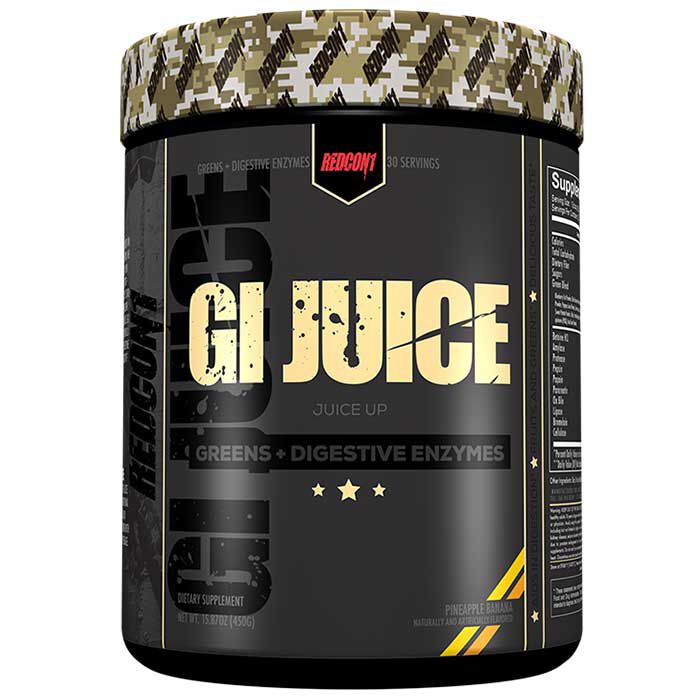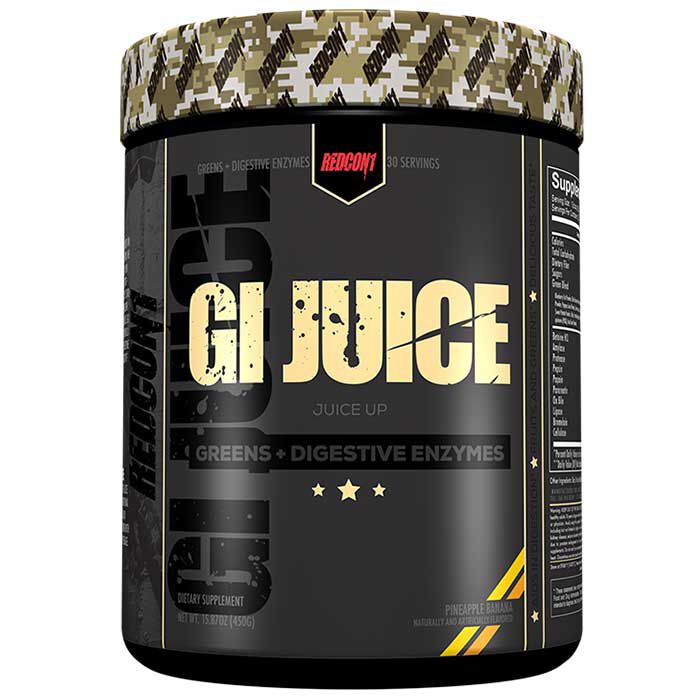 GI Juice
Product Guide
Contains digestive enzymes and greens blend
Help to fight off free radicals
High-alkaline plant based ingredients
Low sugar content improves digestion
Tastes delicious and mixes easily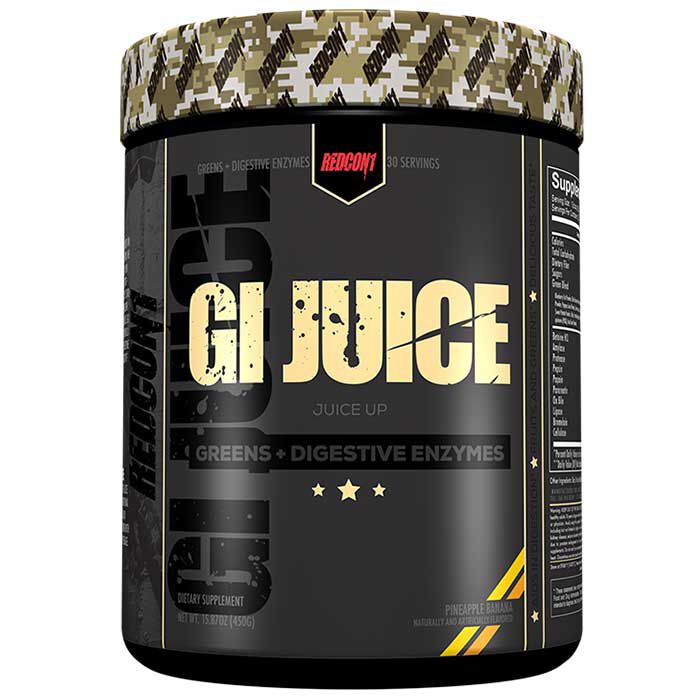 Help rid your body of free radicals by supplying your body with the power of fruits and vegetables in this tasty drink. It mixes easily, tastes delicious and has low sugar which can all improve your digestive capabilities. We know that being on a bulk can be tough on the system, so make sure you can digest and assimilate the food that you eat with this GI Juice digestive aid.
You can take GI juice any time of the day. It can help during a bulk to increase the efficiency of the digestive system when you are eating lots of food, or on a diet when you need to maximise your health. Due to the digestive enzymes in GI Juice it will help you utilize the macro nutrients and micro nutrients you are eating.
GI Juice can be taken by everyone especially if you're dieting. It also great for those who have digestive discomfort due to the amount of food they are consuming.