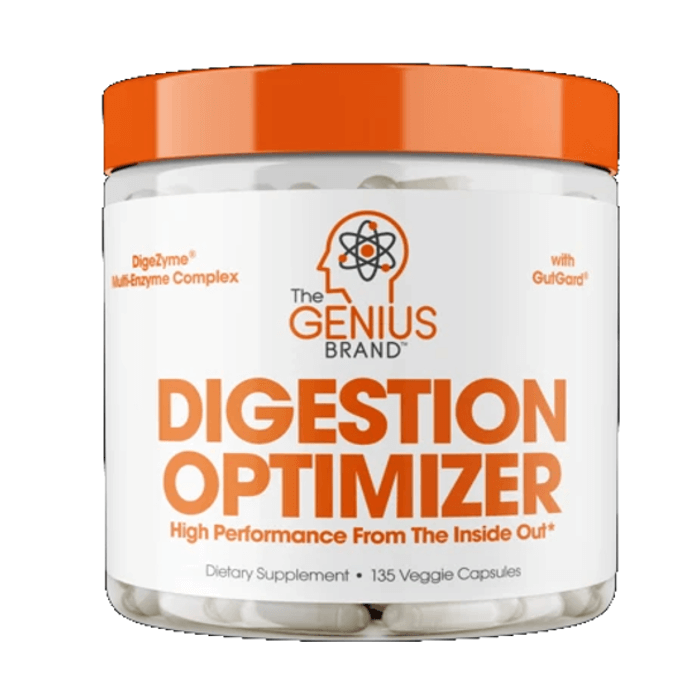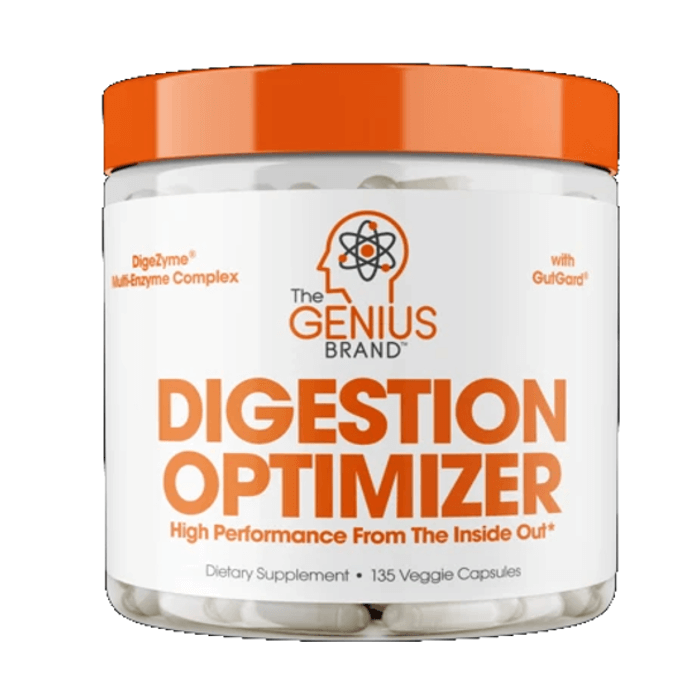 Genius Digestion Optimizer 135 Capsules
Type
Multivitamin: Digestive Support
Offer
£100 to £600 orders get extra £105-£700 in free gifts. More spend = better free gifts.
Genius Digestion Optimizer 135 Capsules
Product Guide
Improve nutrient absorption from foods
Contains DigeZyme to support food digestion
Reduce the incidence of gastric distress
A healthier gut equals a healthier body and mind
Ideal for those high protein or high carbohydrate diets
Contains clinically studied ingredients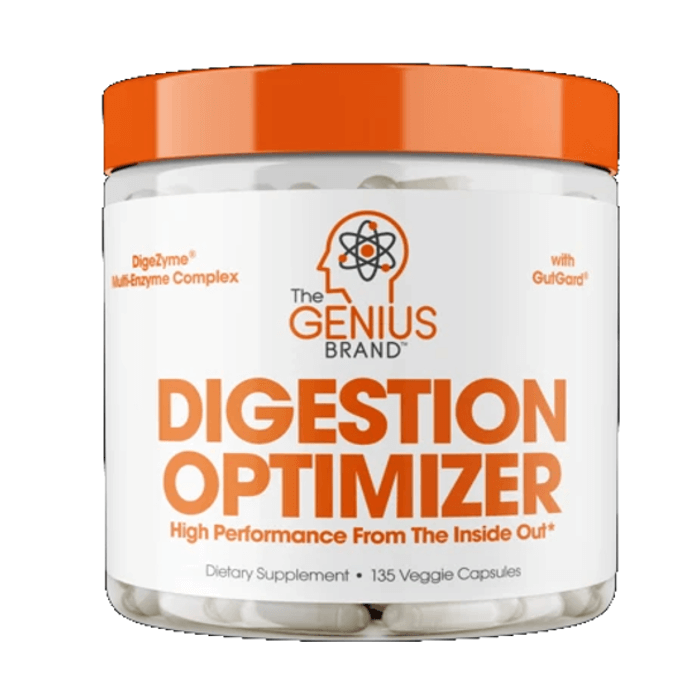 Through the optimisation of the digestion system, a whole host of benefits can ensue. This supplement aims to boost the digestion to improve immunity, restore gut health, reduce bloating and digestive distress and improve overall health parameters. Improve your gym performance not just through muscle building or cardio, but actually from the inside out. A happy digestive system can not only improve your mood but also your gym performance
This should be taken every day to benefit your digestive system. If you are on a particularly high calorie diet, then using a digestion support aid can improve gastric distress symptoms.
Digestion Optimizer is for everyone but particularly those who have digestive issues, and those on a high protein diet. Please note this product is not a medicinal product and is not designed to prevent, treat or cure any conditions or illnesses, so consult your GP if you do have any existing gut or bowel conditions
Ingredients
The Genius Brand Genius Digestion Optimizer 135 Capsules