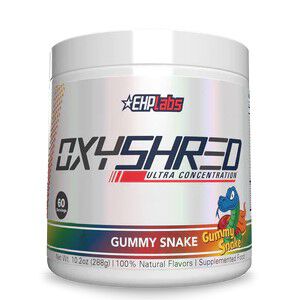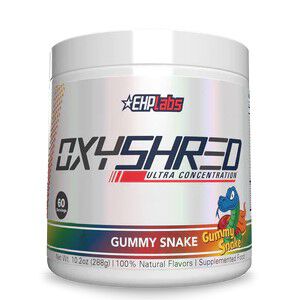 Oxyshred 60 Servings Gummy Snake EHPlabs
Oxyshred 60 Servings Gummy Snake
Product Guide
Extremely powerful thermogenic fat burner
Limits calorie absorption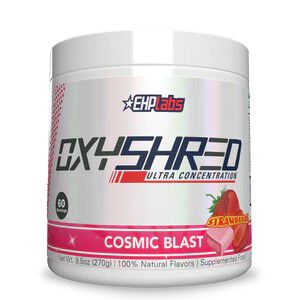 Use OxyShred because it is a powerful and effective thermogenic fat burner. This means that is boosts your metabolism to promote increased fat loss but in addition to this, it also helps supress your appetite as well as providing a natural boost of energy. <p>
Use Oxyshred to help you achieve your health, fitness and fat loss goals alongside millions of others who have also bought and used this product. Keeping on top of work, social life, managing stress and cravings whilst finding the daily energy to exercise can often lead to many people not achieving their fat loss goals, however you can make your life easier in achieving your goals by adding this product to your supplement and workout routines.
EHP labs Oxyshred ticks all the boxes for those wanting to lose fat, shred and reach their full potential!
Ingredients
EHP Labs Oxyshred 60 Servings Gummy Snake
Directions
For optimum results take twice daily - Mix 1 scoop with 10 ounces (295 ml) of chilled water first thing in the morning on an empty stomach, and on training days, consume 15 minutes prior to exercise.
Avoid eating or consuming a protein shake within 20 minutes after consumption for maximum absorption.