Mixed Energy
Product Guide
3 mouth watering flavours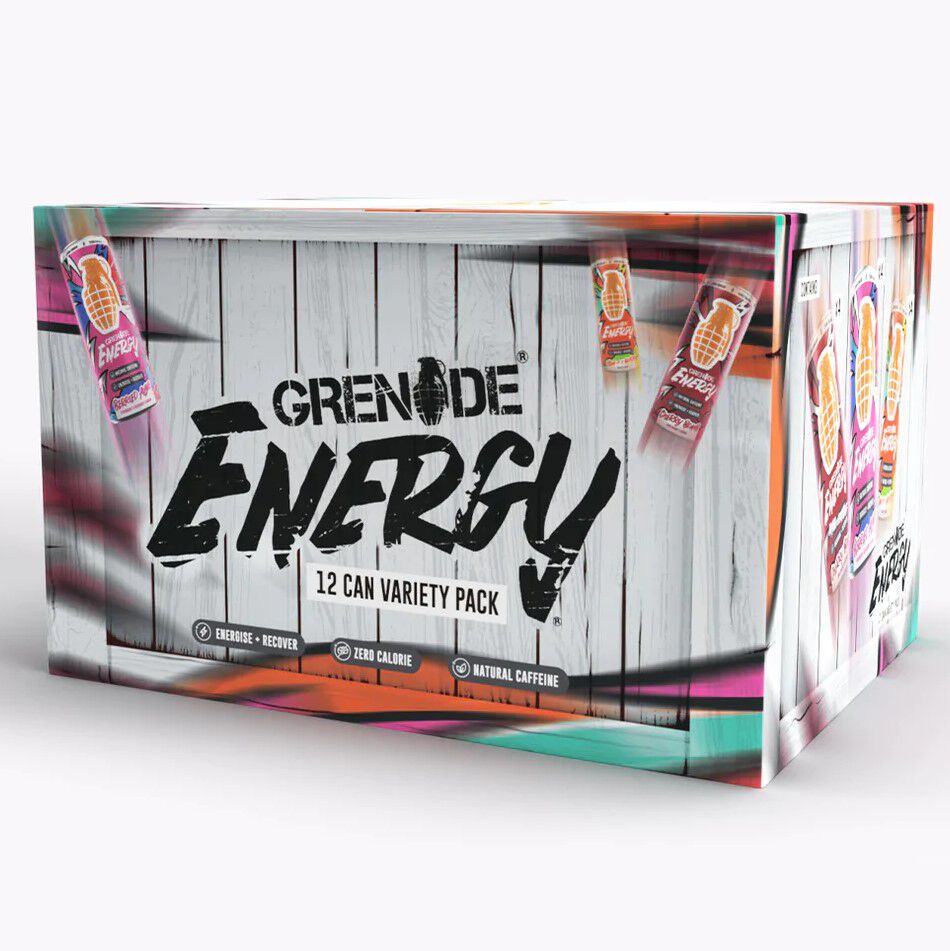 Use Grenade Energy drink variety pack to help you give that added boost to your day! Whether it be for extra energy to smash your workout, sports match or for a general pick me up to tackle the work day the added energy from Grenade energy drinks can make you feel more full of life, energised, focussed and concentration .
Grenade Energy drinks are a delicious zero-sugar zero-calorie drink which can be used throughout your day whenever you need a tasty energy boost.
Energy drinks are suitable for anyone looking for an energy boost, but should not be consumed later in the day as the stimulant content may impact your sleep. <p> Due to the high caffeine content of this product, it is not recommended for children, pregnant or breastfeeding women, or people sensitive to caffeine. Grenade Energy is not intended for use by persons under the age of 18.