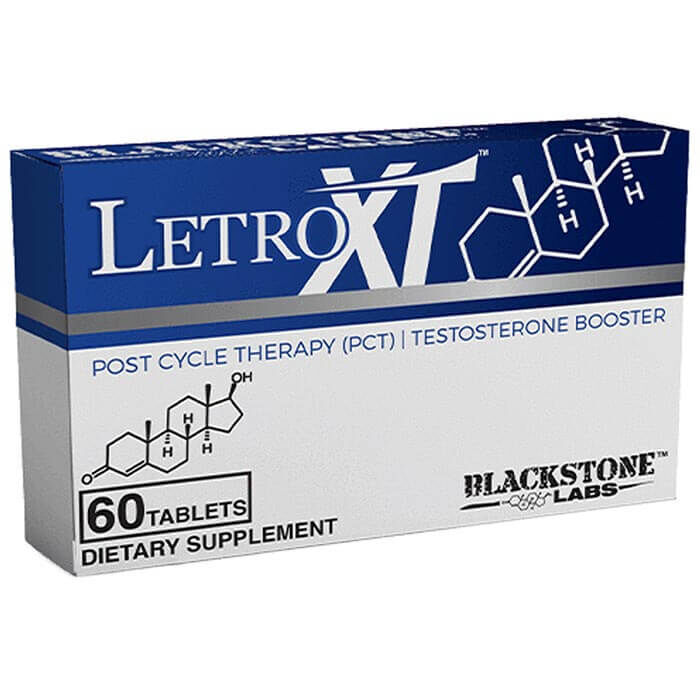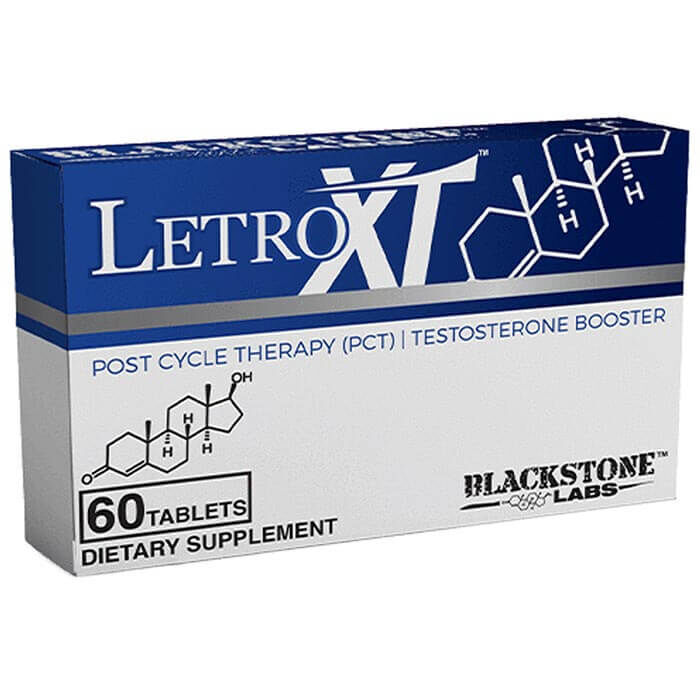 Letro XT 60 Tablets Estrogen Blockers
Type
Testosterone Boosters
Offer
Save 50% on shipping when you spend £150 (UK is FREE over £50).
Letro XT 60 Tablets
Product Guide
Increases muscle hardness
Boosts testosterone levels
Reduces estrogen side effects
Increases strength and improves body composition
Natural non-androgenic testosterone booster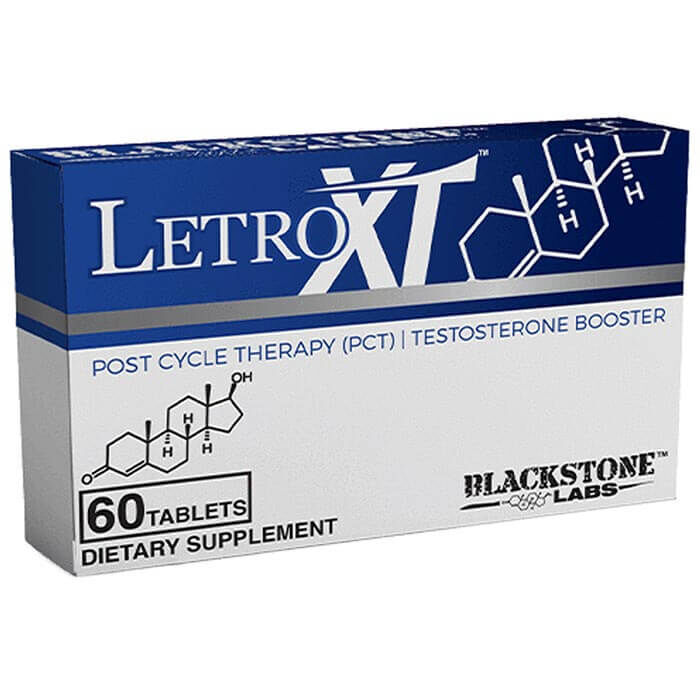 Blackstone Labs Letro XT is a great way to naturally increase anabolic effects that will help you to gain muscle mass. If you have recently used a prohormone or SARM, it is important to perform a PCT. Letro XT has HPTA up-regulating effects that help to normalise natural testosterone levels whilst decreasing excess estrogen in the body. The only downside would be it is so focused on estrogen that it could probably be complemented by a product that enhances anabolism via a different pathway such as Adamantine and X-Factor or else a testosterone booster which specifically targets increasing free testosterone levels such as DS Activate Xtreme.
Letro XT can be used following a prohormone or AAS cycle as well as as a standalone muscle builder where its dual-action effect of lowering estrogen and boosting test can make it ideal for those on a recomposition cycle or a lean mass cycle. It will help support testosterone, minimise water retention and obviate the risk of estrogen related side effects by lowering the potentially high levels of estrogen that occur post cycle.
Letro XT is the ideal supplement for individuals following a prohormone cycle in order to normalise hormone levels. This product, due to its ability to reduce estrogen and inhibit the aromatase enzyme should only be used by males over 21, and is not intended for use by women.
Ingredients
Blackstone Labs Letro XT 60 Tablets
Directions
As a dietary supplement, take 1 tablet of Letro XT in the morning and one tablet in the afternoon. Do not exceed 4 tablets per day.