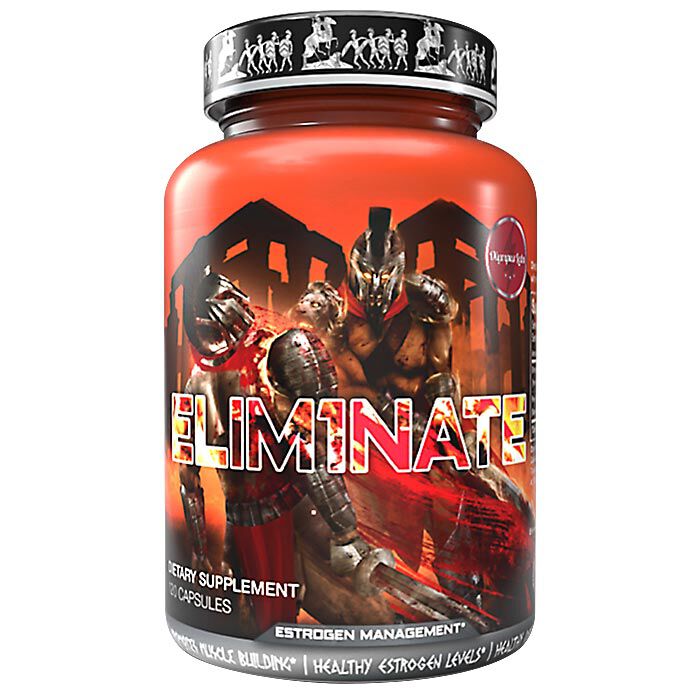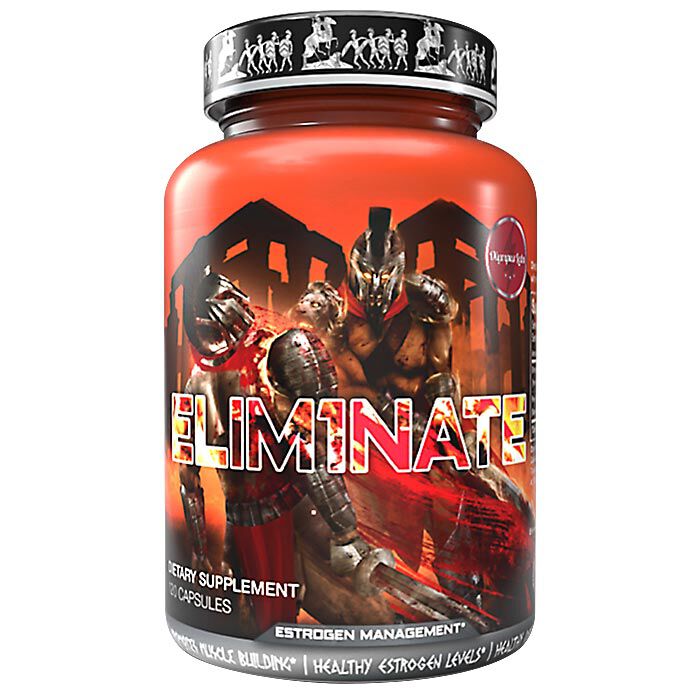 Elim1nate Estrogen Blockers
Type
Testosterone Boosters
Offer
Save 50% on shipping when you spend £150 (UK is FREE over £50).
Elim1nate
Product Guide
Powerful anti-oestrogenic effects
Contains patent pending Elimistane luteolin
Targets body's oestrogen levels
Promotes leaning out and a shredded physique
Helps maintain gains after a prohormone cycle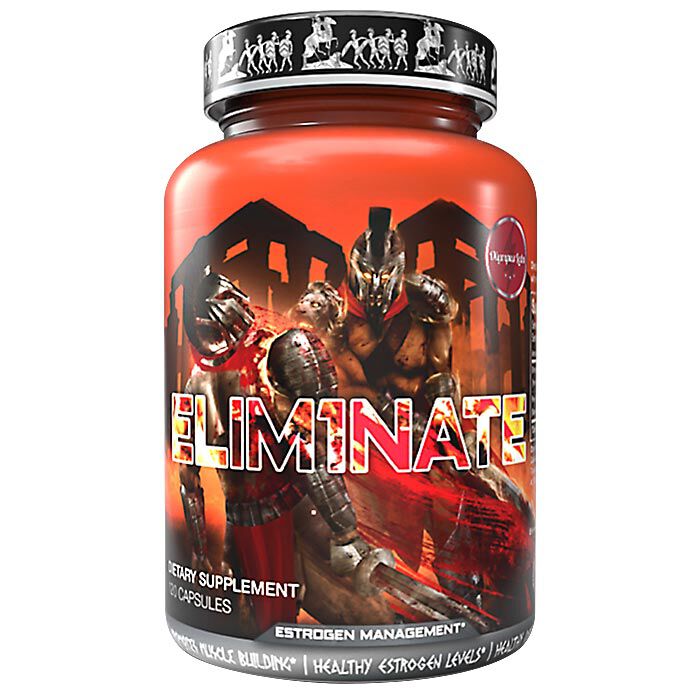 Olympus Labs Elim1nate contains 2 active ingredients that have shown to effectively reduce the aromatase and inhibit oestrogen biosynthesis and therefore reducing the risk of testosterone converting to estrogen. A reduction of oestrogen promotes a leaner and a drier physique as well as boosting testosterone levels.
Elim1nate can be used by itself when lowered oestrogen levels are desired (when you are looking to lean out for a brief period, for example), but it is most effective as part of a PCT stack after finishing your cycle.
Elim1nate is for experienced male trainers over the age of 21 only who are comfortable with using hormonal products. Prohormone users should consider adding this to their PCT stack.
Ingredients
Demigod UK Elim1nate
Directions
As an adult dietary supplement, take 1 capsule three to four times daily with meals. Do not exceed more than 4 capsules in a 24 hour period of time.