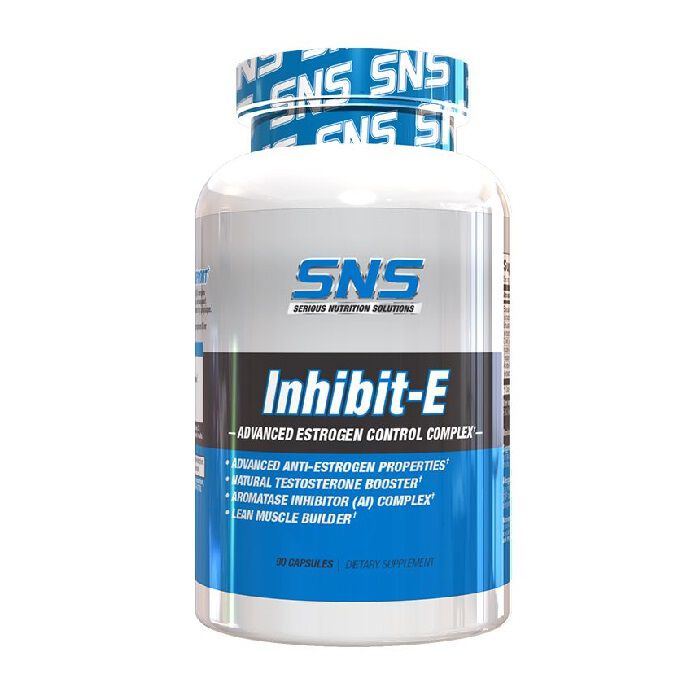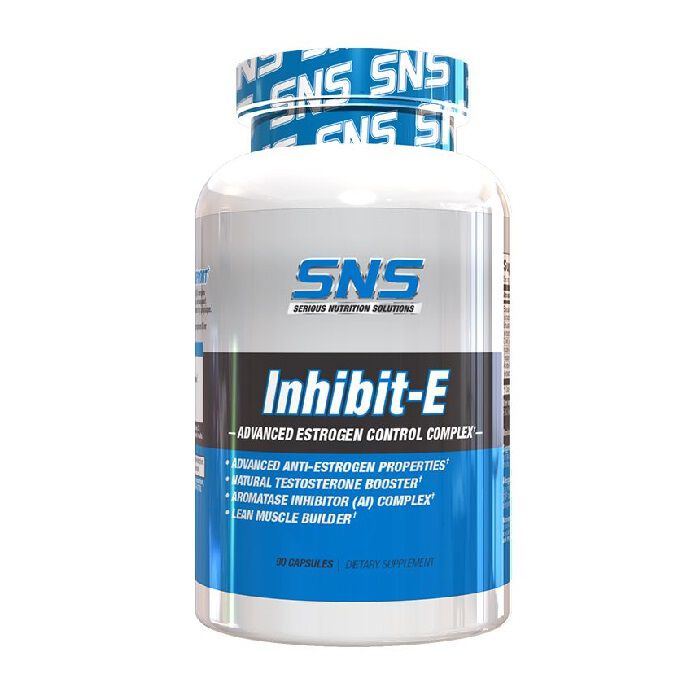 Inhibit-E Estrogen Blockers
Offer
Pick 2 FREE items at checkout for every £100 spent to a max of 6 items in total
Offer
Pick 4 FREE items when you spend £200+
Offer
Pick 6 FREE items when you spend £300+
Inhibit-E
Product Guide
Optimise levels of testosterone and estrogen
Reduce water held beneath the skin for a leaner physique
Increases muscle hardness and density
Natural anti-estrogen formula
Can be used by itself or stacked with other natural muscle builders and test boosters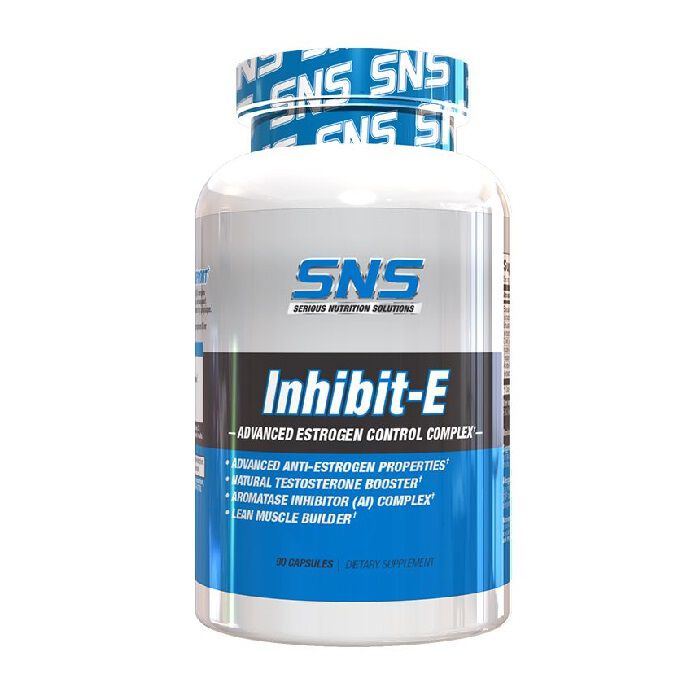 For a male looking to increase their strength in the gym, they need to maximise their body's own production of testosterone since testosterone is the most important factor in building muscle. SNS Inhibit-E increases testosterone while also lowering estrogen meaning users benefit not just from the positive effects of high testosterone but by reducing estrogen find that it is easier to get a lean, hard, and dry physique.
Inhibit-E is best used in cycles and can be used by itself or after a prohormone cycle to jumpstart natural testosterone levels and suppress elevated estrogen levels. In addition, for men who suffer with excessive male breast tissue, Inhibit-E can be used on an ongoing basis to help manage symptoms better.
We only recommend males of 21 years old or more use this. As a natural supplement anyone, including athletes can use Inhibit-E without concern but the best results will be noticed by those who already have relatively high estrogen levels which typically means those who are overweight.
Ingredients
Serious Nutrition Solutions Inhibit-E
Directions
Directions: As a dietary supplement, take 1 capsule 3 times per day, with or without meals. Do not use this product for longer than 8 weeks without a 4 week break.