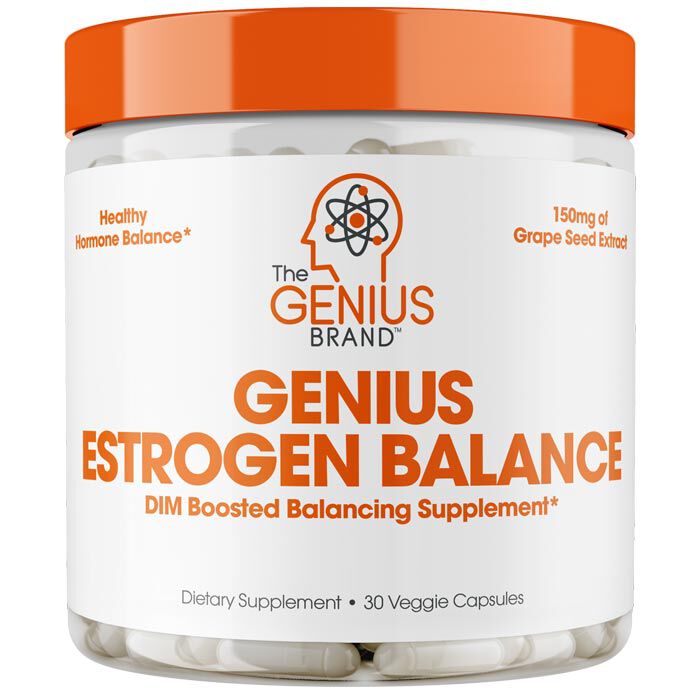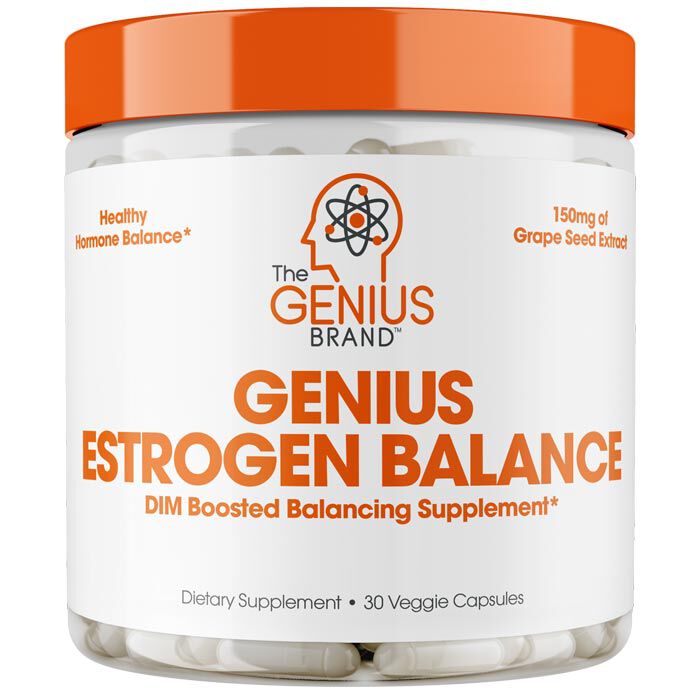 Genius Estrogen Balance 30 Capsules Estrogen Blockers
Type
Testosterone Boosters
Offer
Get 30% off on all clearance products!
Offer
Save 50% on shipping when you spend £150 (UK is FREE over £50).
Genius Estrogen Balance 30 Capsules
Product Guide
Natural estrogen antagonist
Helps enhance lean definition
Prevents hot flashes for menopausal women
Contains brand name Bioperine for increased absorption
Free from artificial ingredients
Maintains estrogen in a healthy range without driving it too low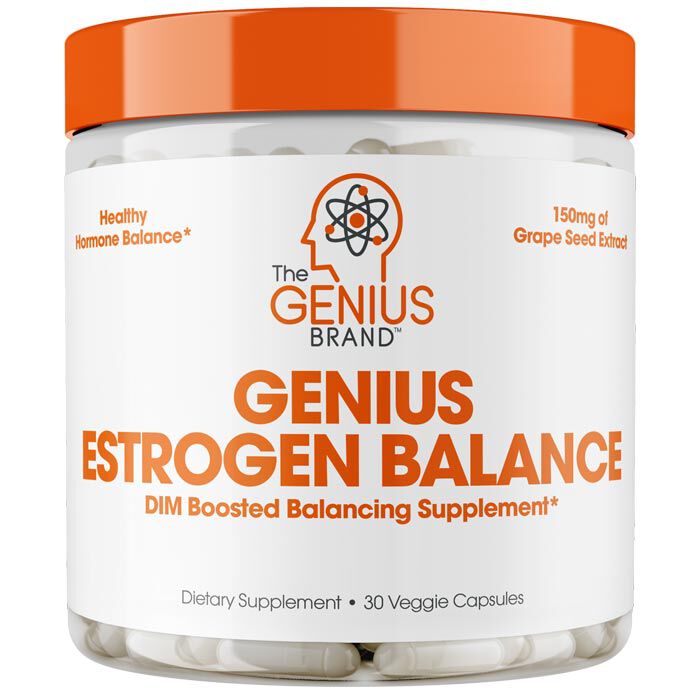 Genius Estrogen Balance is unlike most estrogen blockers in that it is intended to maintain a healthy range of estrogen and to combat elevated estrogens using natural ingredients. As such its main use case is to not only enhance body composition but also combat estrogen related side effects such as water retention, hot flashes in menopausal women, and acne. It does not drive estrogen down too low meaning users avoid side effects such as joint pain or dry skin which can result when estrogen is driven down to nil.
Estrogen Balance is the kind of supplement that makes sense when using a testosterone booster to combat any potential elevated estrogen which can result from the conversion of testosterone to estrogen. It is also the kind of product which can be used for a more sustained period of time than estrogen blockers based on AI ingredients due to the latter's tendency to eventually cause side effects from taking estrogen too low.
Genius specifically suggest this as a supplement for both men and women seeking to prevent or combat side effects seen from elevated estrogen levels. On the other hand, if you are a young man looking for a standalone estrogen blocker to effect rapid changes in your physique we think this would not be the best choice, one reason why the brand recommends using it with their Genius Test product in that example..
Ingredients
The Genius Brand Genius Estrogen Balance 30 Capsules
Directions
As a dietary supplement take 1 capsule with a glass of water, 20 minutes before meals. For athletic and physique related goals for men, consider stacking with Genius Test.