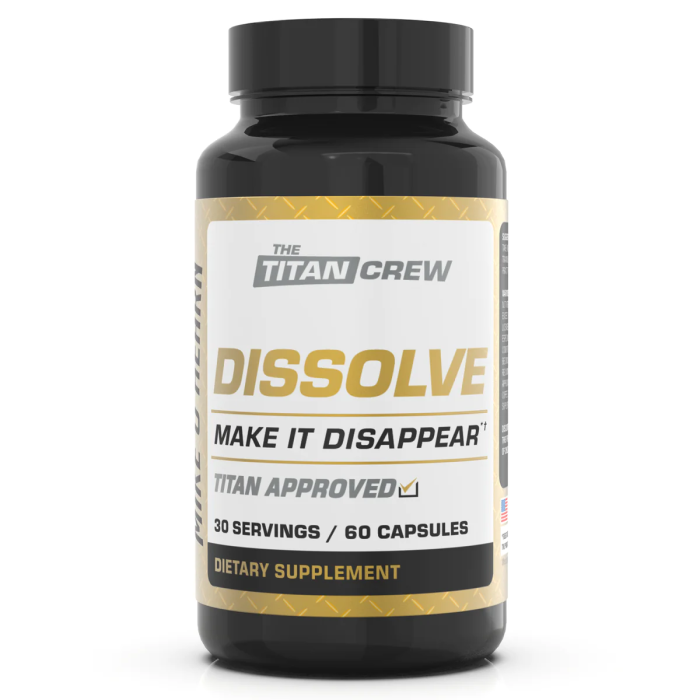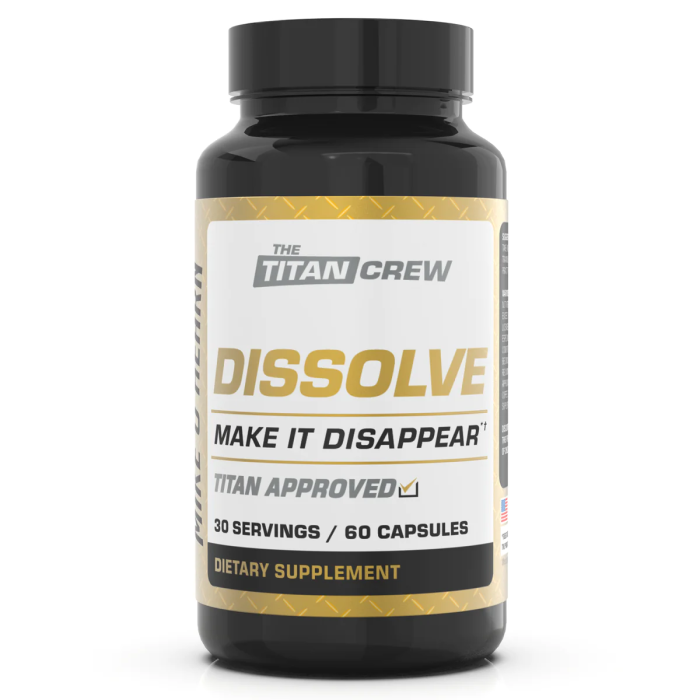 Titan Dissolve 60 Capsules Fat Burners
Offer
Buy 1 Get 1 FREE! Add 2 to cart.
Titan Dissolve 60 Capsules
Product Guide
Target stubborn stored body fat
Removes excess water weight
Long lasting energy and focus
Made with high-quality ingredients
Helps you reach your fitness goals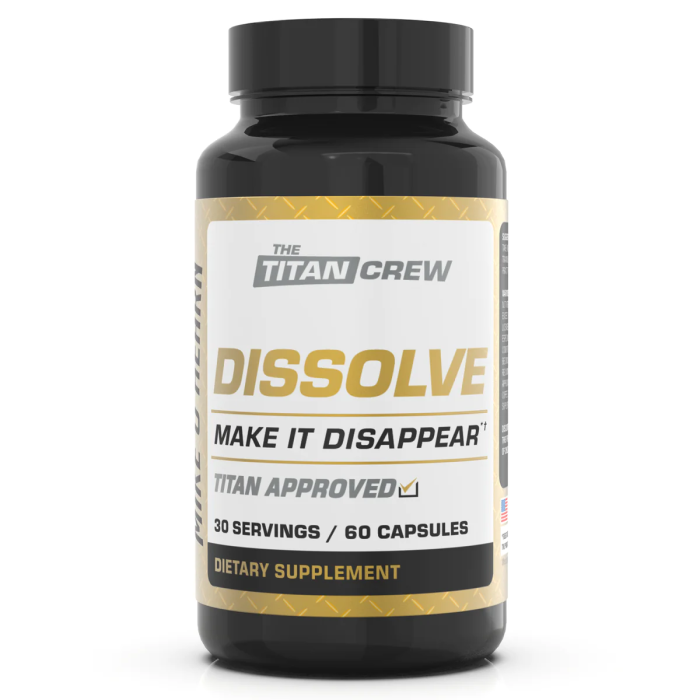 Titan Dissolve can help you achieve your shredded physique goals. Titan Dissolve can help you improve body composition by blasting tough body fat and reducing water weight to reveal the muscle behind that you have worked so hard to build. Use this supplement for intense fat burning results.
Incorporate Titan Dissolve fat burner into your routine when you are looking for that extra edge. If you are seeking to maximise your performance and shed excess body fat you can utilise this supplement wether preparing for a competition or aiming to achieve a leaner physique. In addition Titan Dissolve can also enhance energy levels, boost metabolism, and support fat loss. Elevate your training regimen with a British-made fat burner, helping you unleash your full potential and reach your fitness goals.
Titan Dissolve fat burner is ideally suited to individuals committed to achieving their weight loss goals and maintaining an active lifestyle. This supplement is great for you if you are someone who already follows a balanced diet and exercise routine but seeks an extra push to accelerate your fat loss journey. With discipline and determination, you can harness the power of Titan Dissolve to enhance your lean and shredded physique goals.
Ingredients
BPI Sports Titan Dissolve 60 Capsules
Directions
Take two capsules daily. See product label for details.