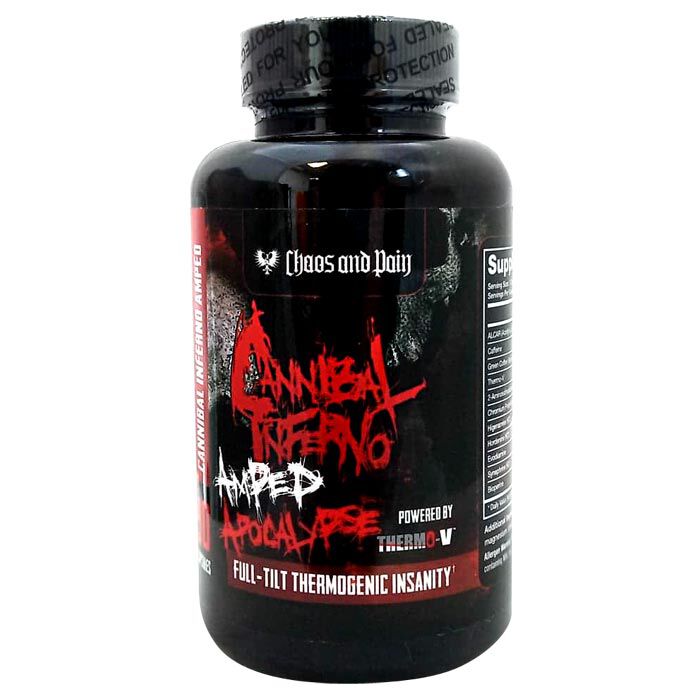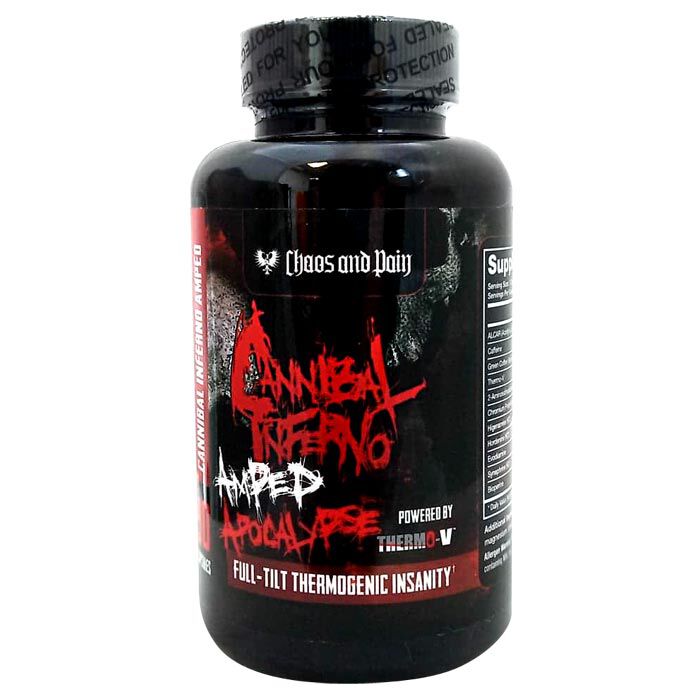 Cannibal Inferno Apocalypse Fat Burners
Offer
Save 50% on shipping when you spend £150 (UK is FREE over £50).
Cannibal Inferno Apocalypse
Product Guide
Powerful fat burner and energy stimulator
Contains ingredients scientifically studied for their fat burning properties
Speeds up metabolism and increases thermogenesis
Suppresses appetite, which increases with dieting
Releases neurotransmitters for positive mood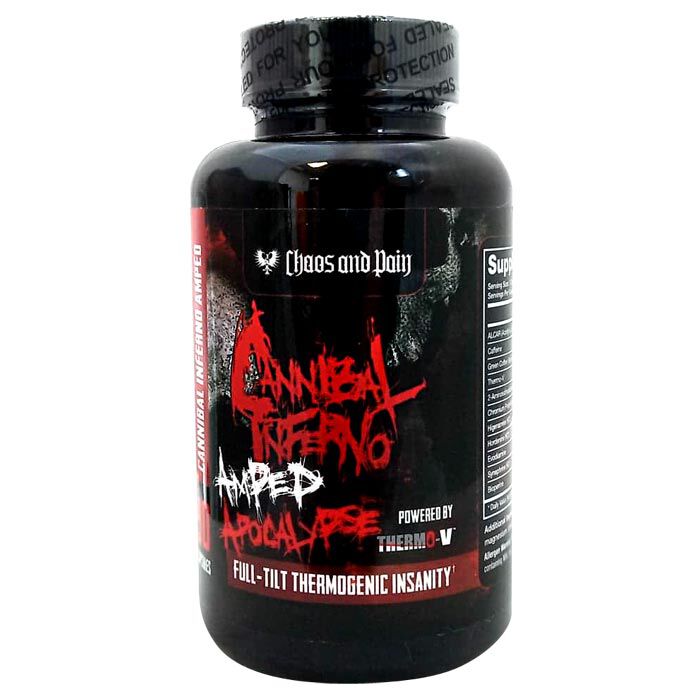 The Chaos and Pain Cannibal Inferno Amped Apocyalype is an effective supplement to help eviscerate your fat, increase your energy and increase resting energy metabolism. All of which will help you burn more calories to help you achieve your optimal weight and shape. Cannibal Inferno was created so that you can destroy the fat within you and achieve that body you want.
If you are looking to lose body fat and want a strong, effective supplement then look no further than Cannibal Inferno Amped Apocalypse from Chaos & Pain. This is one of the strongest fat burners on the market designed for those of us who want improved muscle definition and body aesthetics. This product is great for people getting ready for a photo shoot, competition or holiday prep.
Cannibal Inferno is designed for advanced users of fat burners, as it contains ingredients which are extremely potent to the body. This supplement can be used by both men and women as part of their active and healthy lifestyle towards a lean, mean body. Intended for the people who want to maximum sculpting their body shape and are looking for the most effective measure.