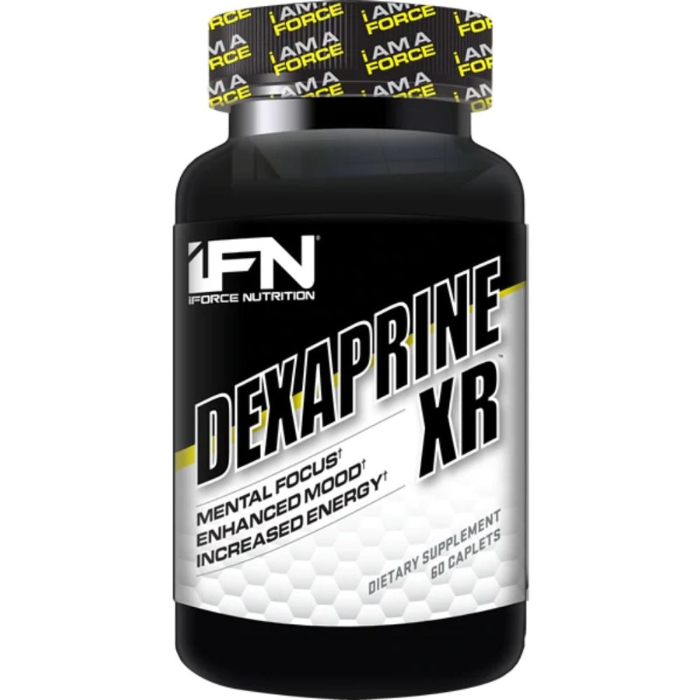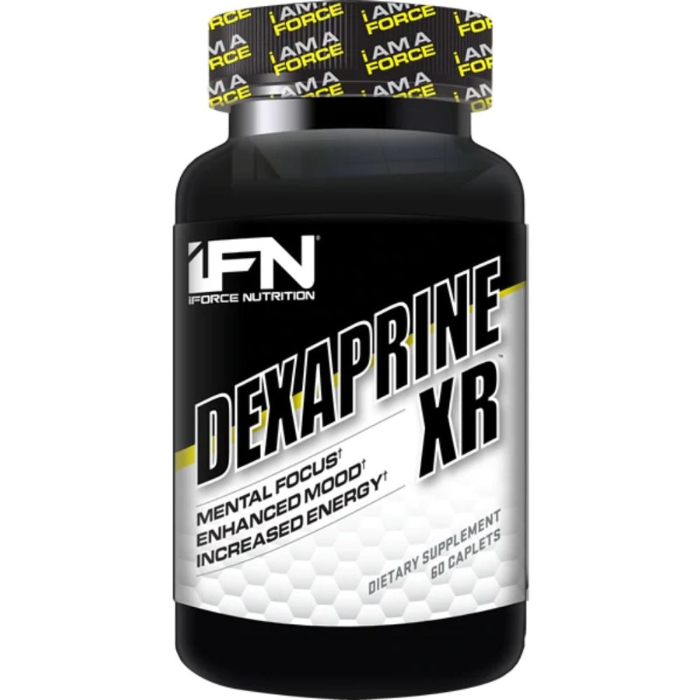 Dexaprine XR 60 Tablets Fat Burners
Dexaprine XR 60 Tablets
Product Guide
Sustained-release formula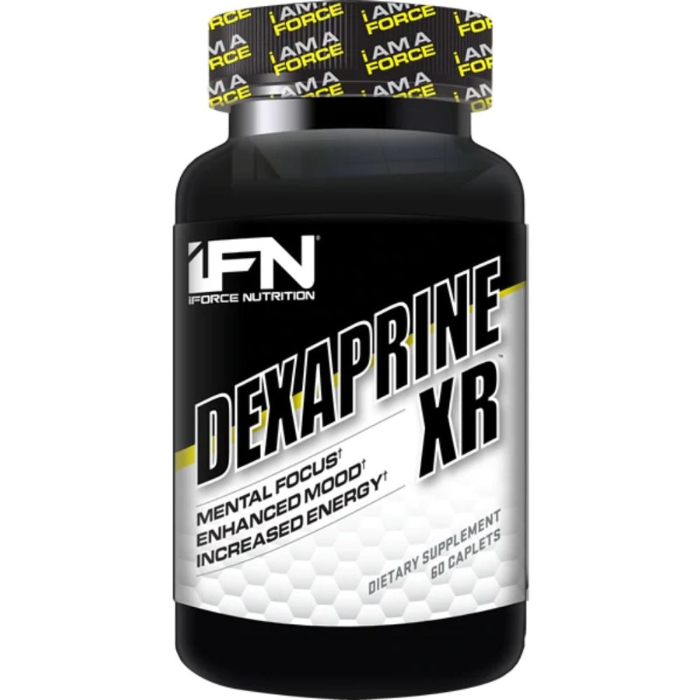 Use IForce Dexaprine XR to help you lose weight and achieve your fitness goals by boosting your metabolism, promoting fat loss, and suppressing your appetite. Dexaprine XR is also a sustained-release formula, which means that it provides you with energy and focus for up to 8 hours ideal for workouts and long days.
IForce Dexaprine XR can be used at any time of day, but it is best taken before workouts - as it is a powerful stimulant do not take more than the recommended dose and do not take before evening as it may disrupt your sleep. Dexaprine XR is particularly well suited to your fat loss and cutting phases of your training cycle supporting your lean body goals.
IForce Dexaprine XR is best suited to people who are looking to lose notable weight and improve their body composition in a powerful way. It is also a good choice for people who are looking for a pre-workout supplement to help them push themselves harder in the gym. Well suited to physique competitors and bodybuilders and others who are looking for lean body composition.
Ingredients
IForce Nutrition Dexaprine XR 60 Tablets
Directions
As a dietary supplement, take 1 tablet on an empty stomach before breakfast. If you want extreme results, take 1 tablet on an empty stomach before breakfast and then another tablet 6-8 hours later. Do not exceed 2 tablets per day. Beginners may consider taking half a tablet at a time to access tolerance.