Advanced Appetite Suppress
Product Guide
Tame your hunger & snack cravings
Contains white kidney bean extract
Supports normal levels of gut hormones
Control appetite & satiety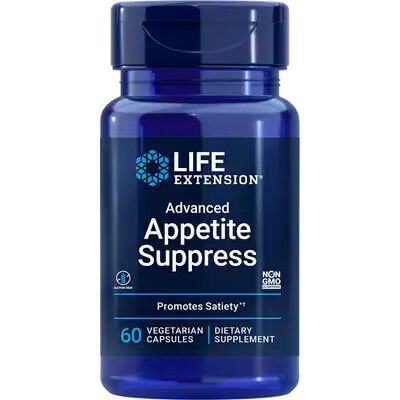 Use Life Extension Advanced Appetite Supress when you want a helping hand resisting the urge to snack. This supplement contains white kidney bean extract to help control appetite and satiety, and support already-healthy blood sugar levels. It also contains novel Italian Borlotto variety bean extract to support involved in hunger signalling with the result being reduced desire for food.
Use Advanced Appetite Suppress supplement when you're looking for support with your food intake. If you are someone who struggles to know when you're actually hungry versus when you're bored, or someone who struggles to understand when you're full from food, then this supplement is ideal for you. Whether you are looking to control your food more carefully for general health and wellbeing or whether it is as part of a dieting/cutting phase this supplement has lots of benefits for you.
This supplement is great for any male or female looking to regain control of their appetite. This can help support especially those who are looking to diet during a cutting season to help prevent those snack cravings. It can also help those who are reverse dieting out of an intense dieting period to support the prevention of over eating.