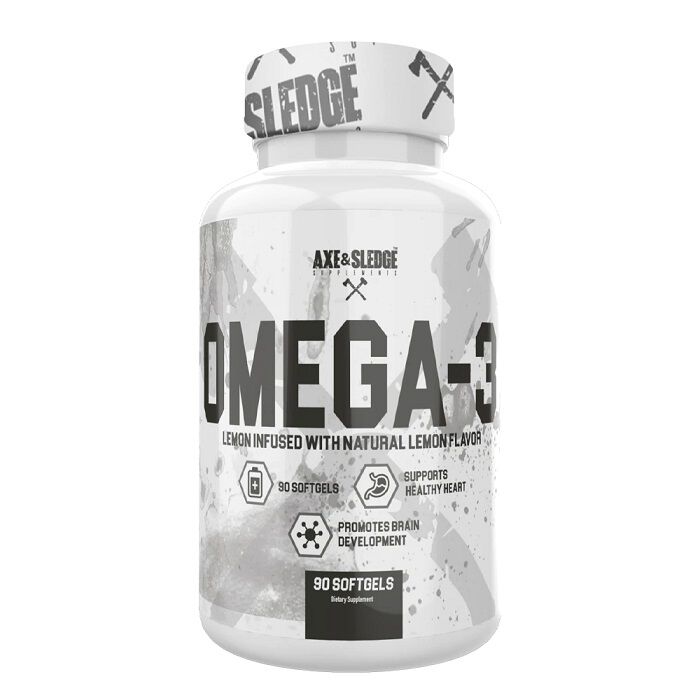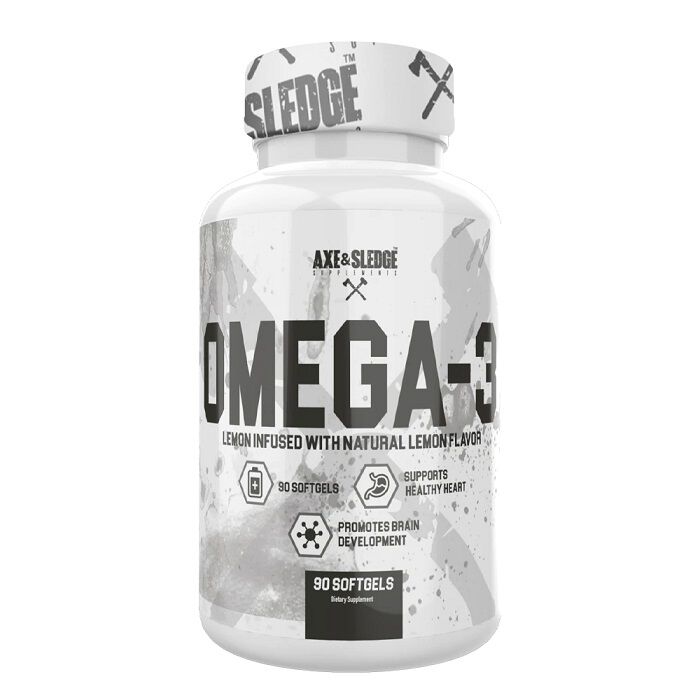 Omega-3 Lemon Infused Fish Oils and Essential Fat Supplements (EFAs)
Type
Fish Oils and Essential Fat Supps
Offer
Save 50% on shipping when you spend £150 (UK is FREE over £50).
Omega-3 Lemon Infused
Product Guide
Omega supplement with no fishy taste
Gluten free and keto friendly
May help lower inflammation
Taken for heart and brain health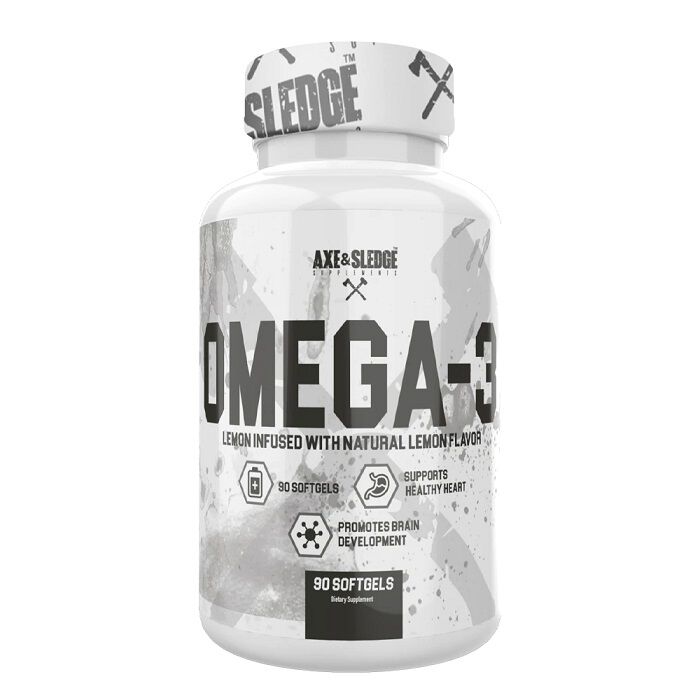 As Omega 3 are primarily present in fatty fish, it is difficult to meet your needs through diet alone. Unfortunately, most omega supplements are quite unpleasant to take and can give fishy aftertaste / burps. Until now!
Axe & Sledge Omega 3 can be taken year round for good health. Use with a well-balanced diet and exercise regimen for best results.
Axe & Sledge Omega 3 is made for the hardest workers in the room! It is gluten free and keto friendly, and can offer health benefits to just about anyone!
Ingredients
Axe & Sledge Omega-3 Lemon Infused