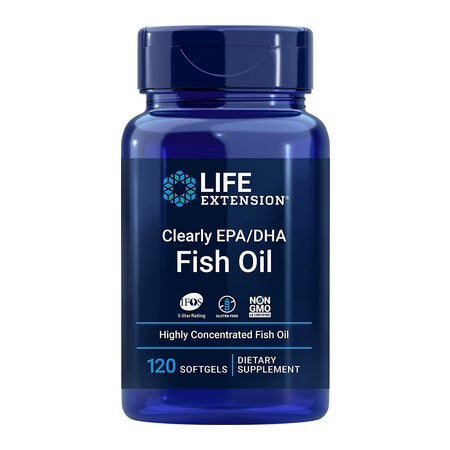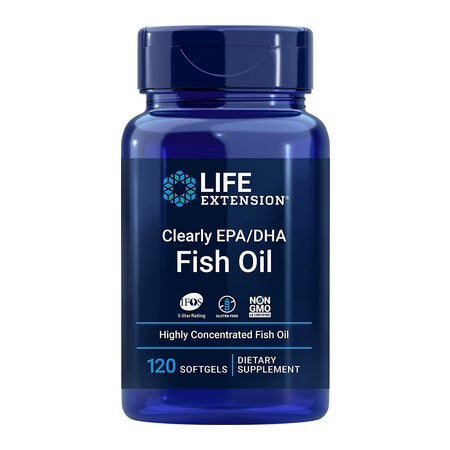 Clearly EPA/DHA Fish Oils and Essential Fat Supplements (EFAs)
Offer
Pick 2 FREE items at checkout for every £100 spent to a max of 6 items in total
Offer
Pick 4 FREE items when you spend £200+
Offer
Pick 6 FREE items when you spend £300+
Clearly EPA/DHA
Product Guide
Smaller & easier to swallow than others
Supports eye, brain, cell, heart and other organ health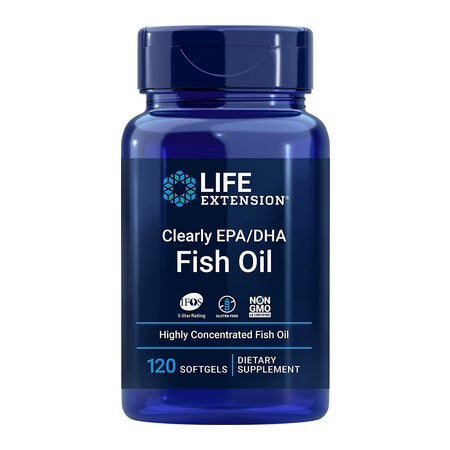 Use Life Extension Clearly EPA/DHA softgels as a highly concentrated and high quality source of omega-3 fatty acids. This supplement contains 750mg EPA (eicosapentaenoic acid) and 500mg DHA (docosahexaenoic acid) a fantastic quality ratio for optimal omega-3 fatty acid intake. This quality omega-3 supplement supports the health of your eyes, brain and cells. In addition to this omega-3 fatty acids are also really important for heart and lung health as well as a healthy immune and endocrine system. This helps ensure that your body is fighting fit to take on the stressors of life in best form!
Use Life Extension Clearly EPA/DHA softgels when you want to support your body to be at its optimal health. This is a great supplement to take year-round through all stages of your training and supplementation cycle.
This supplement is perfect for all men and women and particularly those who train hard putting their body under more pressure then usual. Though everyone would benefit from the use of a quality EPA/DHA supplement like this.