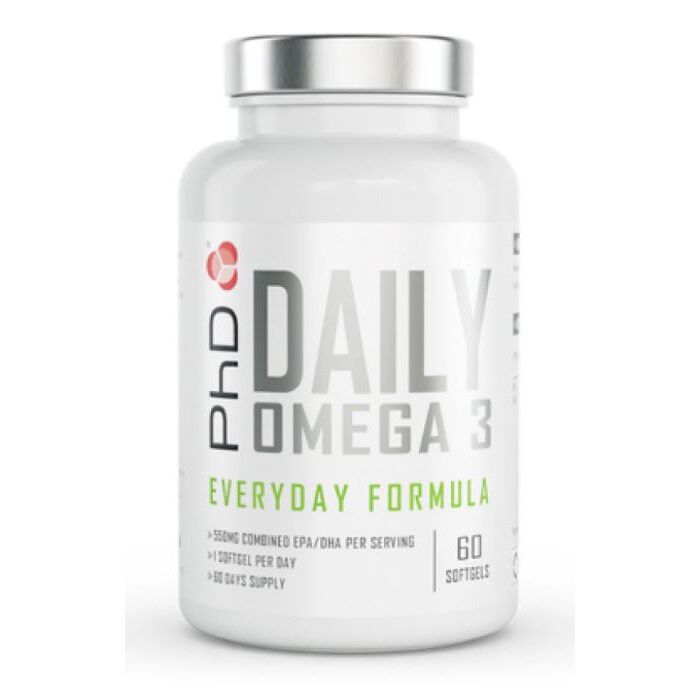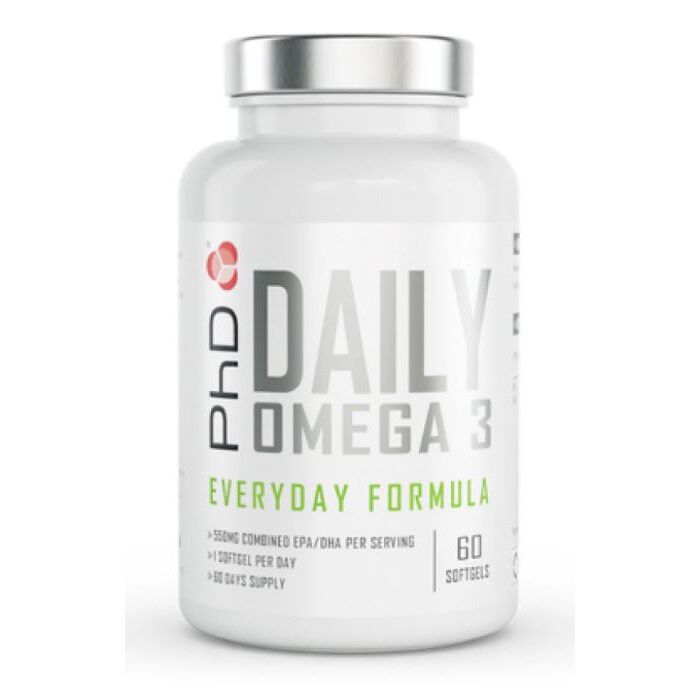 Omega-3 60 Capsules Fish Oils and Essential Fat Supplements (EFAs)
Offer
Pick 2 FREE items at checkout for every £100 spent to a max of 6 items in total
Offer
Pick 4 FREE items when you spend £200+
Offer
Pick 6 FREE items when you spend £300+
Omega-3 60 Capsules
Product Guide
Must-have addition to high protein diet of athletes
Supports eye, brain & heart health
Helps manage inflammation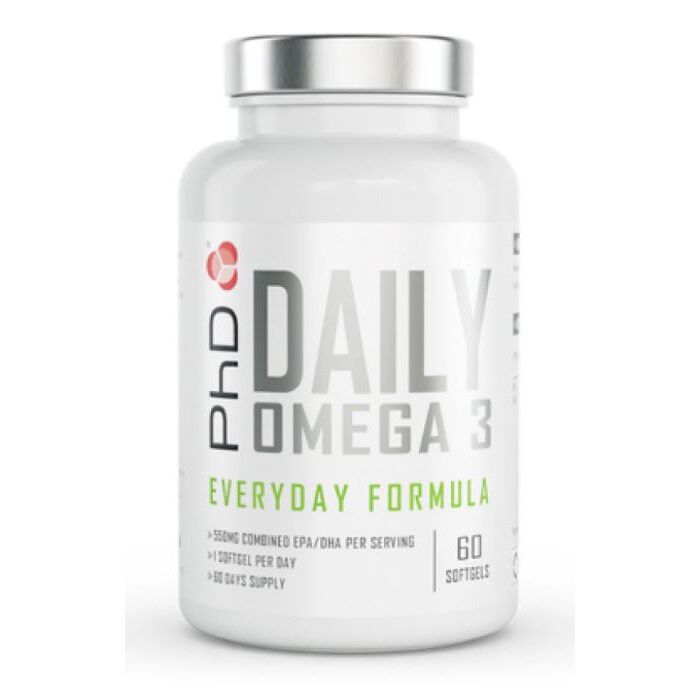 Omega 3s are essential fatty acids that are not made by the body and so can only be obtained through the food you eat in your diet. Omega 3s are primarily found in oily fish and it can often be difficult to consume enough oily fish in your daily diet alone, which is why supplementing with a high quality omega 3 supplement like this one from PhD nutrition is an excellent idea.
Use PhD Omega 3 supplements when you want to optimise your overall health and wellbeing, but aren't able to get enough through your day to day diet alone. These omega 3 supplements can be used year-round through all of your training and nutritional cycles to help support your goals. Particularly useful during heavy training phases when the body is under more strain and pressure than usual as this can help with inflammation.
Daily omega 3 is perfect for both men and women those whose diet doesn't contain enough fatty fish to deliver the optimal amounts of omega 3 fatty acids. Ideal for everyone wanting to optimise their health as well as improve performance and reduce inflammation from intense training and exercise.
Ingredients
PHD Nutrition Omega-3 60 Capsules
Directions
Take one softgel per day.