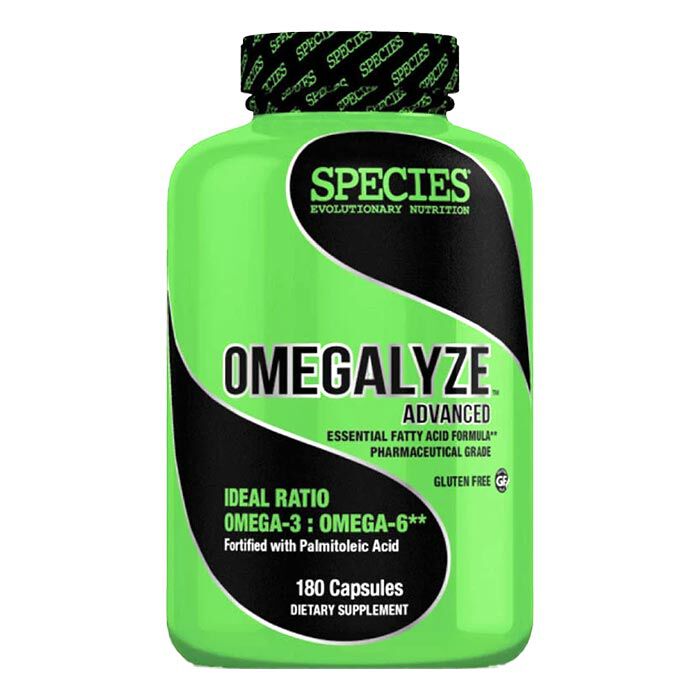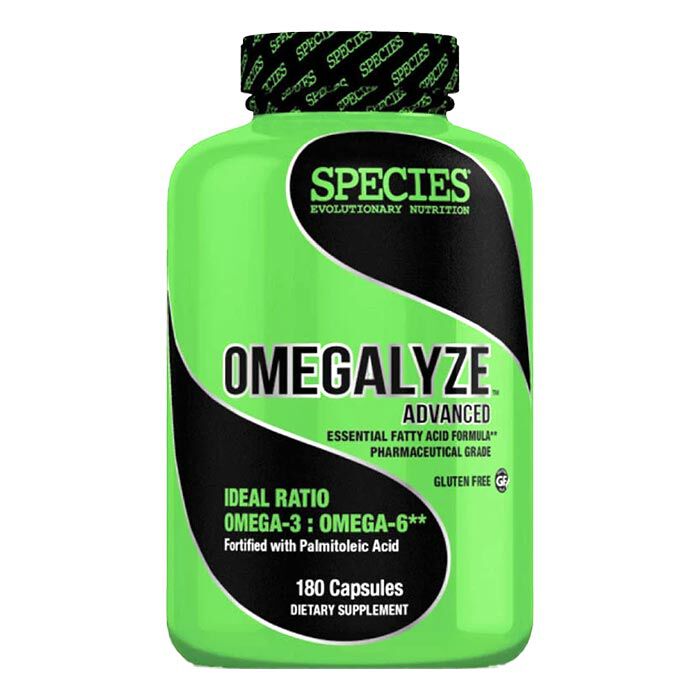 Omegalyze Advanced 180 caps Fish Oils and Essential Fat Supplements (EFAs)
Type
Fish Oils and Essential Fat Supps
Offer
Save 10% on Species Nutrition
Offer
Spend £100 on Species Nutrition and get FREE Shaker& a T-shirt
Offer
£100 to £600 orders get extra £105-£700 in free gifts. More spend = better free gifts.
Omegalyze Advanced 180 caps
Product Guide
Supports a healthy cardiovascular system
Helps maintain healthy blood pressure levels
Supports healthy cholesterol Levels
Can help reduce inflammation
Helps improve overall health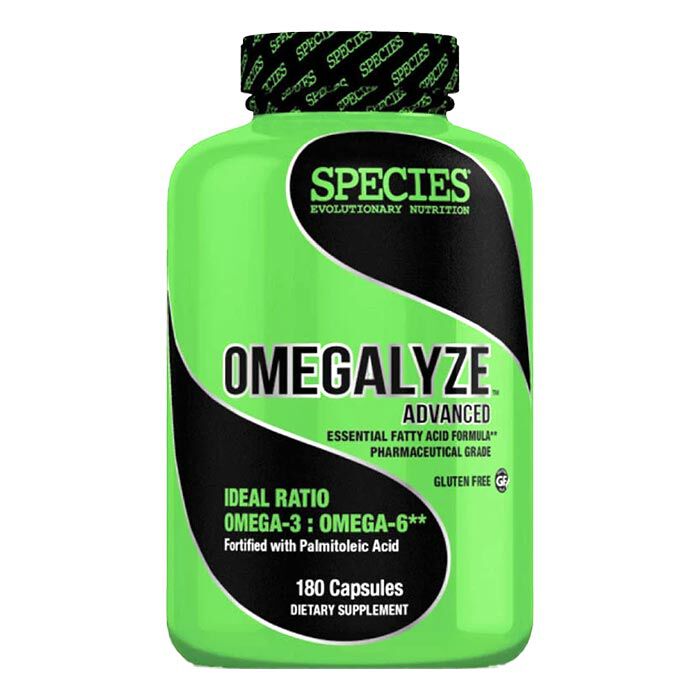 Omegalyze™ Advanced contains the ideal ratio of polyunsaturated Omega-3 and Omega-6 fatty acids. These essential fatty acids, help your body to maintain healthy levels of cholesterol, normal blood pressure, and a healthy response to inflammation following workouts, as well as help your body optimise hormone levels and maximize muscle growth and recovery.
Omegalyze should be taken regularly, ideally daily, to support overall health and well-being.
This product is suitable for anyone, but particularly those who lack oily fish in their diet, as their omega-3 and omega-6 levels will be low.
Ingredients
Species Nutrition Omegalyze Advanced 180 caps
Directions
Take 3 softgels 2 times a day with meals. For best results we recommend take your first serving with breakfast and your second serving with your last meal of the day.