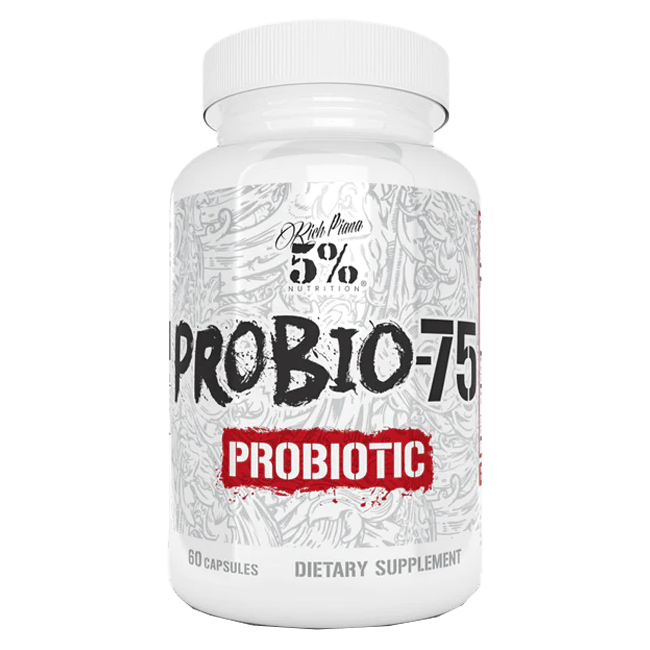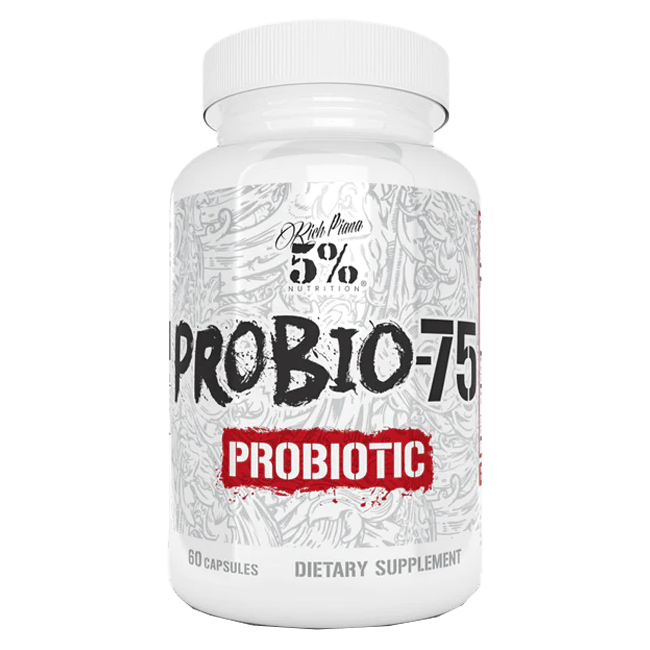 Probio-75 General Health Supplements
Offer
Save 50% on shipping when you spend £150 (UK is FREE over £50).
Probio-75
Product Guide
Powerful probiotic and prebiotic formula
Helps restore healthy bacteria in the gut
Supports growth of healthy bacteria
Supports enhanced absorption of nutrients
Helps prevent gastrointestinal problems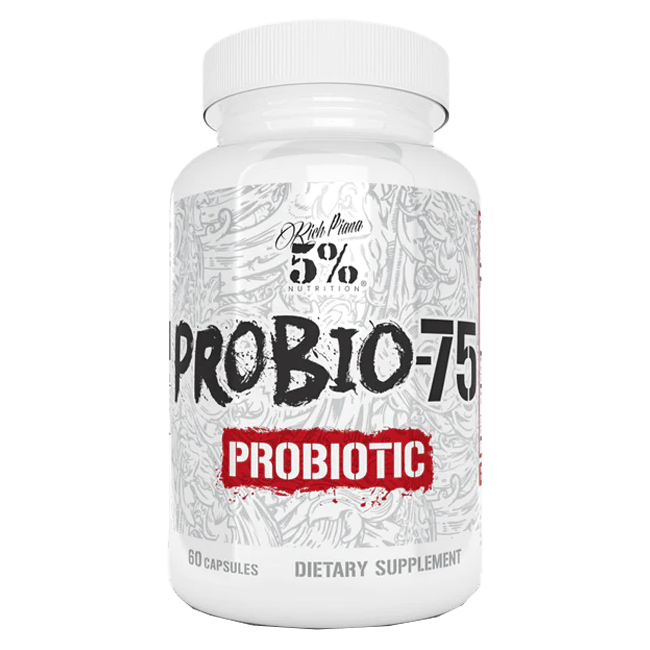 5% Nutrition Probio-75 by Rich Piana is a great prebiotic and probiotic supplement for anyone wanting to improve their gut health. It can help to improve your digestion and reduce gas and bloating, which can be beneficial for both athletes and the general public - anyone wanting to reduce and eliminate the discomfort of poor gut health.
5% Nutrition Probio-75 can be taken daily and is especially beneficial to take before or after workouts. This is because it can help to improve digestion and reduce inflammation, which can help to improve athletic performance - ensuring that your body and mind aren't distracted by the symptoms of gut discomfort.
5% Nutrition Probio-75 is well suited to anyone looking to improve their gut health and improve their athletic performance especially those who suffer from digestive problems, such as bloating and constipation. This supplement is great not just for athletes but anyone suffering from gut discomfort.