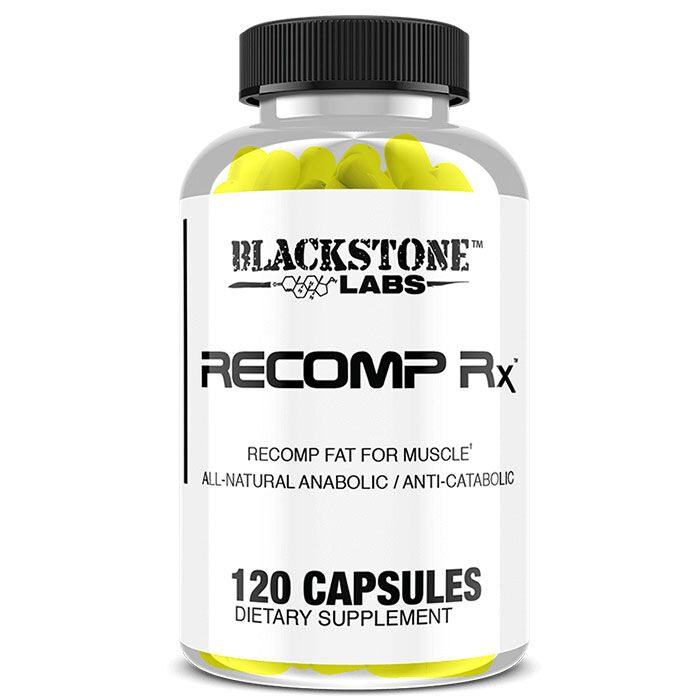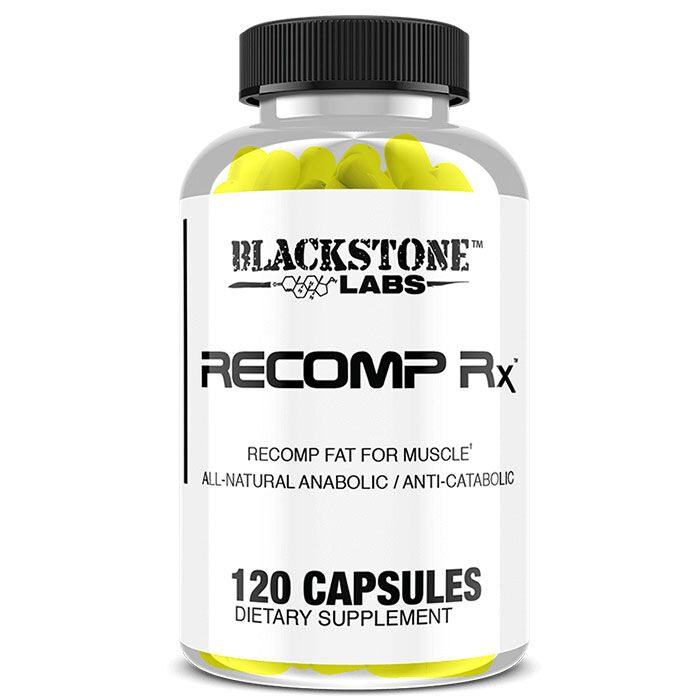 Recomp RX General Health Supplements
Type
Muscle Building Supplements
Offer
Save 50% on shipping when you spend £150 (UK is FREE over £50).
Recomp RX
Product Guide
Build muscle while losing fat to create your dream physique
Non-hormonal anabolic supplement
Ursolic Acid promotes growth of lean mass while reducing body fat through decreased appetite and increased energy expenditure
Banaba Leaf Extract enhances carbohydrate utilisation
Mitigates against catabolism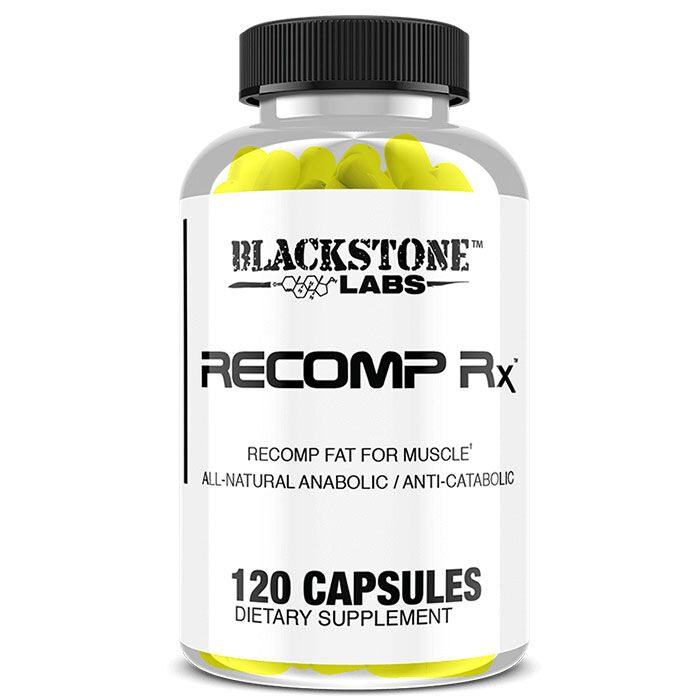 Sick and tired of monotonous, continuous bulking and cutting cycles, but aren't prepared to delve into hormonal supplements? Blackstone Labs have your answer! Recomp-RX contains the unique ingredient that is Ursolic Acid - found by Adams (2011) to hold the capacity to promote growth and maintenance of lean muscle tissue, while mitigating fat gain. Not just this, it may also catalyze decreases in the release of Ghrelin (hunger hormone), suppressing appetite and reducing body fat. Banaba Leaf Extract works in cohesion with this, ensuring carbohydrates are used primarily for energy and anabolism. Thus, this is a supplement mitigating catabolic reactions, and one you certainly don't want to miss!
Recomp-RX should be used for 6 week 'cycles', followed by 2 weeks off.
Any athlete over the age of 18 can make use of this product: particularly those whose goals are predominantly aesthetic based. However, it also holds the ability to yield increases in strength - thus would also be beneficial for those looking to improve their gym performance.