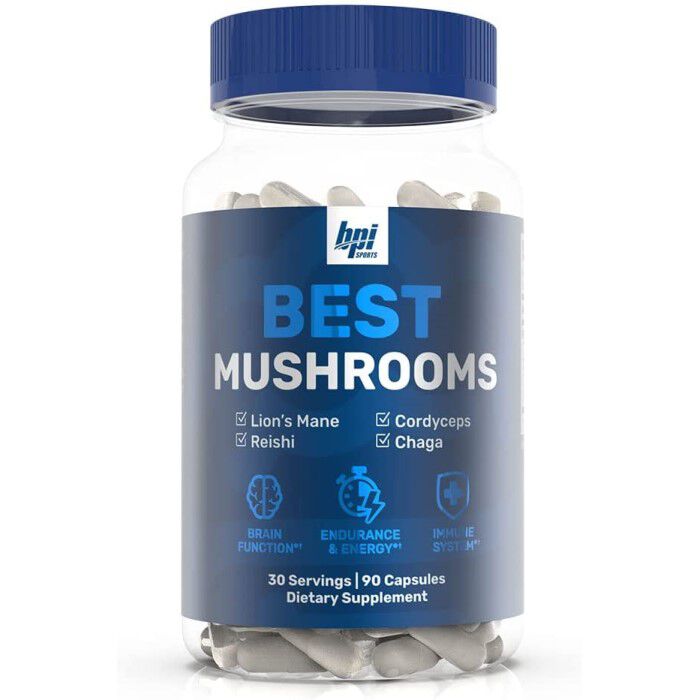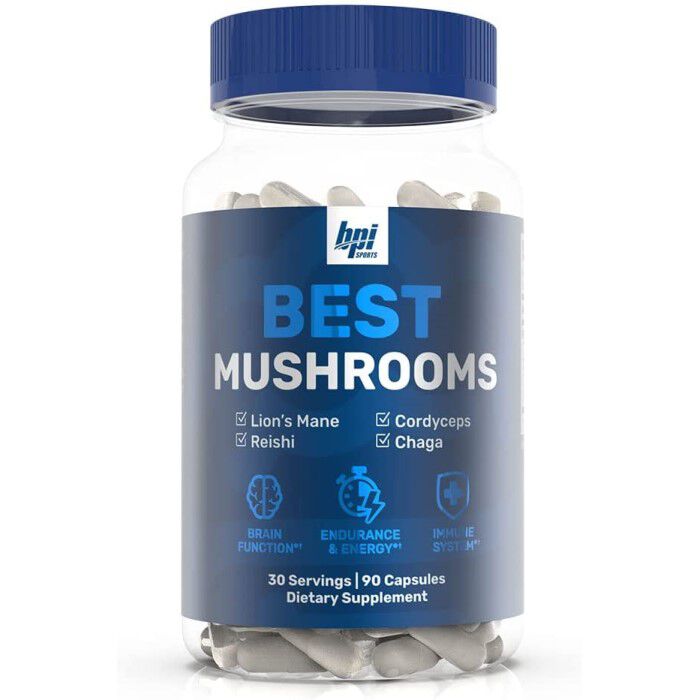 Best Mushroom 90 Capsules General Health Supplements
Best Mushroom 90 Capsules
Product Guide
Boosts immunity and natural defenses
Enhances cognitive function and focus
Increases energy levels and combats fatigue
Supports overall well-being and vitality
Promotes optimal brain health
Convenient and easy to incorporate into daily routine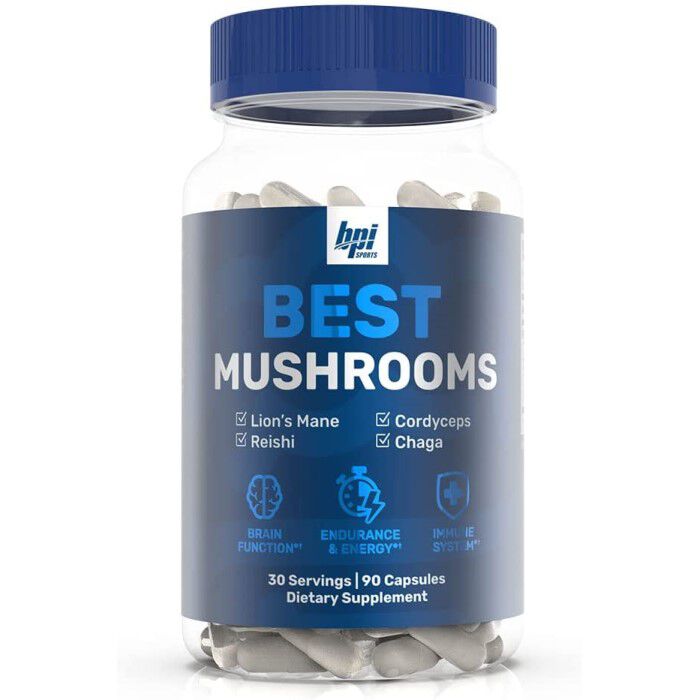 Use BPI's Best Mushroom supplement and experience its transformative power. Use BPI Best Mushroom to boost your immune system, enhance cognitive function, and increase you energy levels with this blend of premium mushroom extracts. Reishi, Lion's Mane, Cordyceps, and Turkey Tail mushrooms work together to support overall well-being and promote optimal brain health. Elevate your health and vitality today with BPI's Best Mushroom Supplement.
Fitness enthusiasts and general public alike at any stage of their journey can benefit greatly at from incorporating BPI's Best Mushroom Supplement into their routine. This exceptional blend of mushroom extracts not only supports a strong immune system but also enhances cognitive function and increases energy levels. Whether you're pushing your limits in the gym or seeking overall well-being, this supplement is tailored to meet your needs. Unleash your full potential with BPI's Best Mushroom supplement today.
BPI's Best Mushroom Supplement is best suited to individuals who prioritise their health and well-being. It is especially beneficial if you are seeking to boost your immune system and enhance your overall wellbeing and energy. Whether you are a fitness enthusiast, an active individual, or simply someone who wants to optimise their health, this product is ideal for a wide range of health needs.
Ingredients
BPI Sports Best Mushroom 90 Capsules
Directions
As a dietary supplement, adults take 3 mushroom capsules daily with a meal or as directed by a healthcare provider.