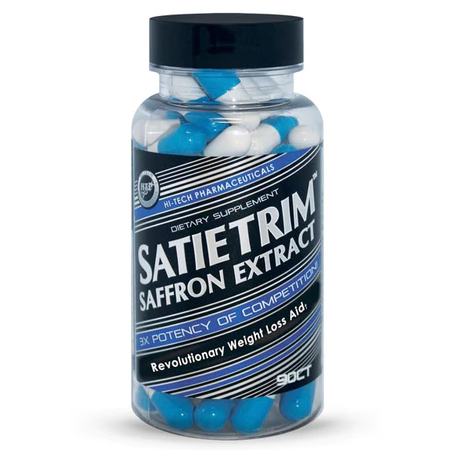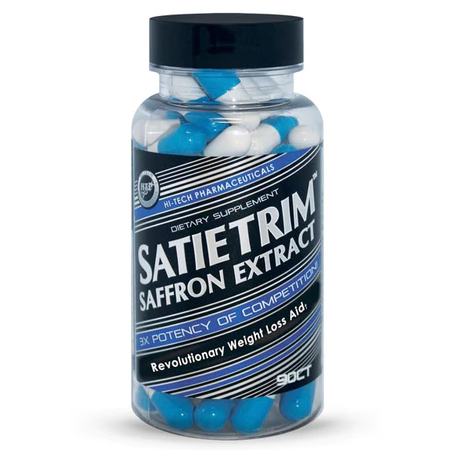 Satietrim Saffron Extract 90 Capsules General Health Supplements
Offer
Pick 2 FREE items at checkout for every £100 spent to a max of 6 items in total
Offer
Pick 4 FREE items when you spend £200+
Offer
Pick 6 FREE items when you spend £300+
Satietrim Saffron Extract 90 Capsules
Product Guide
Supports weight management
Scientifically backed formula
Promotes healthy snacking habits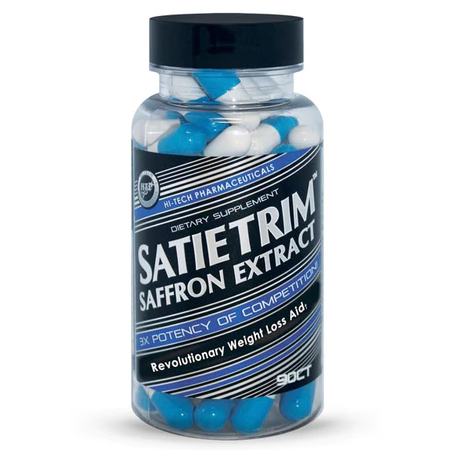 Achieve your fitness and wellbeing goals with Hi-Tech Satietrim Saffron Extract by curbing appetite and promoting satiety. This scientifically formulated supplement supports healthy weight management, making it an ideal addition to your fitness routine. Whether you're aiming for weight loss or maintaining a healthy lifestyle, Satietrim's natural saffron extract can help you stay on track for a more balanced and fulfilling wellbeing journey.
Incorporate Hi-Tech Satietrim Saffron Extract into your fitness program to tackle cravings and overeating. Use it during weight loss phases to support calorie reduction and maintain a feeling of fullness. Additionally, if you struggle with unhealthy snacking habits, Satietrim can help you regain control and stay committed to your fitness goals.
Hi-Tech Satietrim Saffron Extract is best suited for individuals seeking effective weight management solutions backed by science. Whether you're aiming to shed excess pounds, control your appetite, or make healthier food choices, this supplement is a reliable choice. It is perfect for fitness enthusiasts and those striving to maintain overall wellbeing.
Ingredients
Hi-Tech Pharmaceuticals Satietrim Saffron Extract 90 Capsules
Directions
Take one capsule twice daily (morning and evening) with food or as recommended by your healthcare professional.