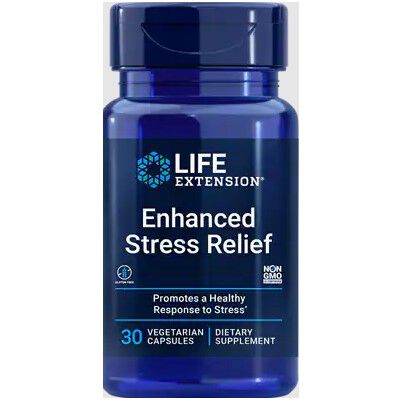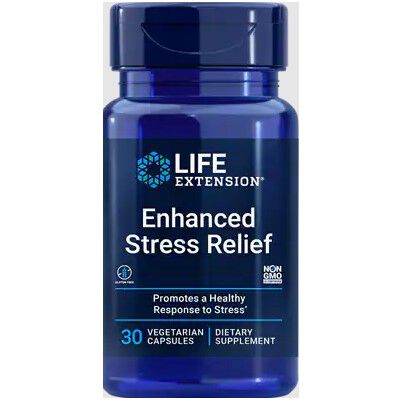 Enhanced Stress Relief 30 Capsules General Health Supplements
Offer
Pick 2 FREE items at checkout for every £100 spent to a max of 6 items in total
Enhanced Stress Relief 30 Capsules
Product Guide
Enhances mood, memory & attention
Helps promote sleep & relaxation
Relaxing L-theanine amino acid
Nourishing botanical nutrients that help relieve stress
Reduced feelings of stress
Feel better tackling stressful situations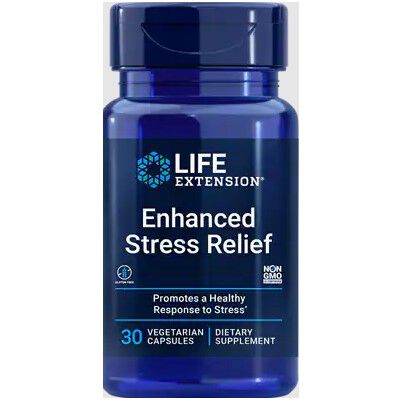 Stress is ever more common in modern day society and can have significant effects on your body. The good news is that this Enhanced Stress Relief supplement from Life Extension is here to help you. It has been specially designed to contain all the best ingredients to help support a more relaxed mood and reduced feelings of stress including ingredients such as lemon balm and L-theanine.<p>
Use Life Extension Enhanced Stress Relief when you're looking for a little help decompressing from the stresses and pressures of life. This can be particularly useful during more busy and chaotic periods of life. And in terms of your training, can help during high performance phases when you're putting your body under a lot of pressure training for those top end performance results. Alternatively it can also be helpful during cutting/dieting phases when your mind might be more stressed from the restrictions that can often come with a dieting phase.
This Enhanced Stress Relief supplement from Life Extension is ideal for anyone male or female who is looking for a great mood boost to help reduce their stress levels on a day to day basis. Whether that be due to a chaotic home environment, pressures at work, or due to intensive training programmes.
Ingredients
Life Extension Enhanced Stress Relief 30 Capsules
Directions
Take one (1) capsule once or twice daily (morning and evening), or as recommended by a healthcare practitioner.