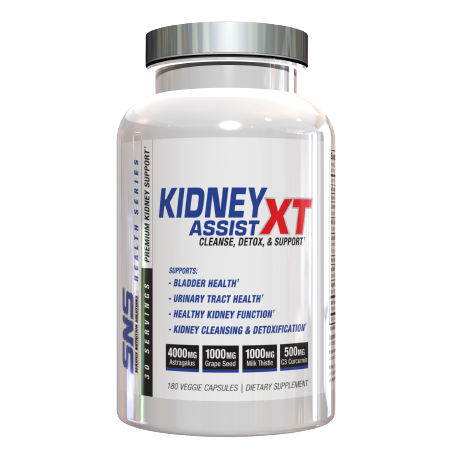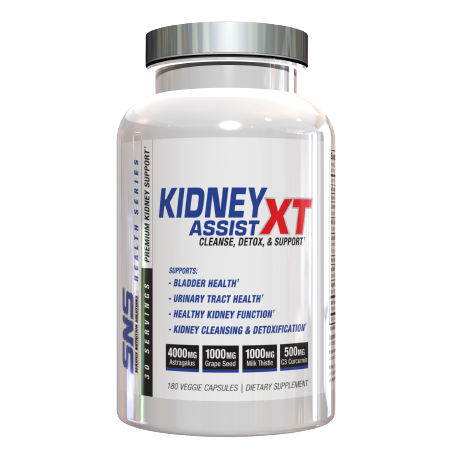 Kidney Assist XT 180 Veg Caps General Health Supplements
Kidney Assist XT 180 Veg Caps
Product Guide
Supports renal function for healthy kidneys
Provides antioxidant protection against free radicals
Maintains optimal fluid balance
Promotes urinary tract health
Comprehensive formula for holistic kidney support
Enhances overall kidney health and vitality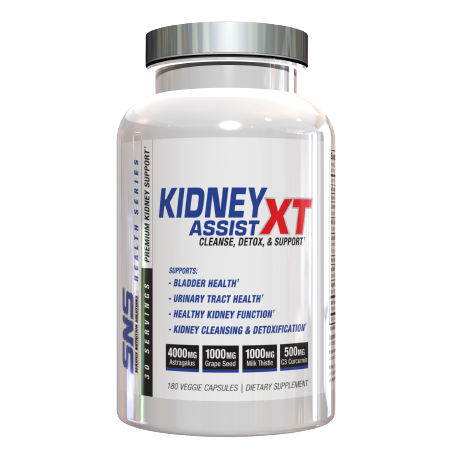 Use SNS Kidney Assist XT as the ultimate solution for optimal kidney health. With its scientifically formulated blend of ingredients, this supplement supports renal function, protects against oxidative stress, maintains fluid balance, promotes urinary tract health, and provides comprehensive care for your kidneys. By incorporating Kidney Assist XT into your routine, you can enhance vitality, promote overall well-being, and ensure your kidneys stay strong and healthy. Invest in your health today and unlock the power of kidney support.
Use SNS Kidney Assist XT if you're looking to maintain or improve your kidney health. Whether you're concerned about existing kidney health or simply want to take a proactive approach to enhance your overall kidney vitality, Kidney Assist XT is the answer to your needs.
Kidney Assist XT is ideally suited for individuals who prioritise their kidney health. Whether you're an athlete, health-conscious individual, or have specific concerns about kidney health, Kidney Assist XT provides comprehensive support tailored to your needs. Prioritise your well-being and give your kidneys the care they deserve with this exceptional supplement.
Ingredients
Serious Nutrition Solutions Kidney Assist XT 180 Veg Caps
Directions
Take three capsules twice daily with 8-12 ounces of water