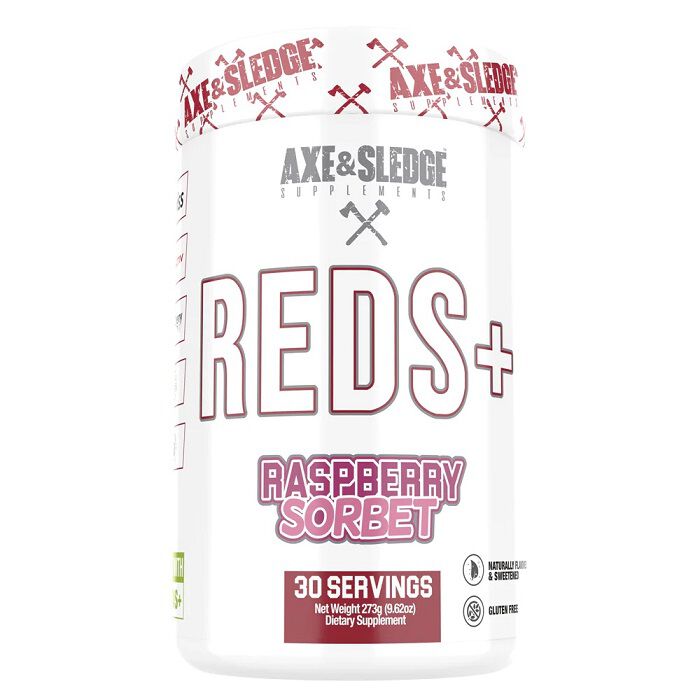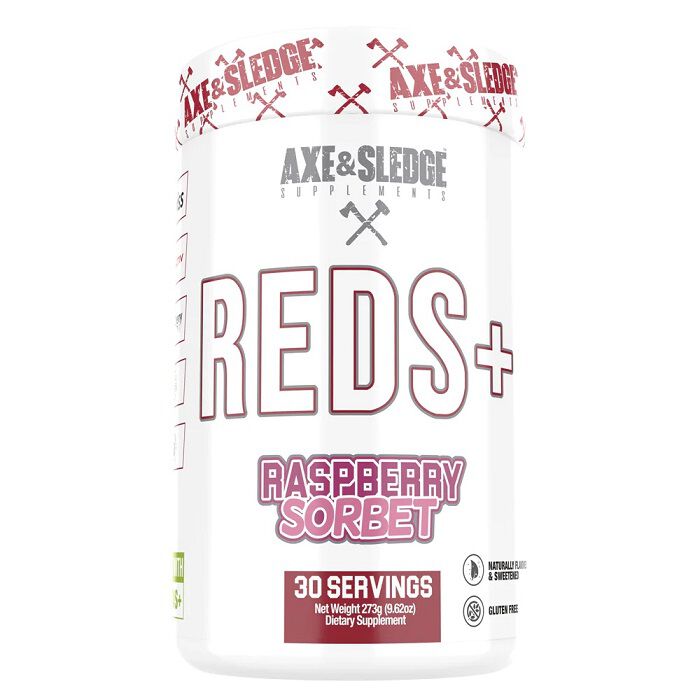 Reds+ 30 Servings Raspberry Sorbet Greens and Superfoods
Reds+ 30 Servings Raspberry Sorbet
Product Guide
2 refreshing and fruity flavours
Combine with Greens+ for a nutrient powerhouse
Fruit-based superfood powder
100% naturally flavoured and sweetened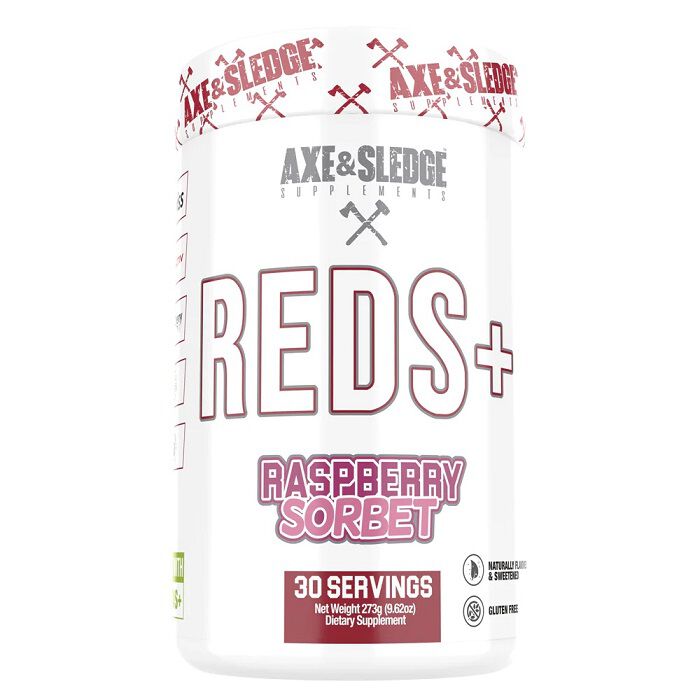 REDS+ CONTAINS A TOTAL OF 14 DIFFERENT FRUIT EXTRACTS THAT ARE RICH IN ANTIOXIDANTS, PHYTONUTRIENTS, AND MICRONUTRIENTS!
SINCE REDS+ CONTAINS AN ARRAY OF DIGESTIVE ENZYMES, WE RECOMMEND CONSUMING IT 15-20 MINUTES PRIOR TO A MEAL.
REDS+ IS 100% NATURALLY FLAVORED AND SWEETENED, GLUTEN-FREE, SOY-FREE, DAIRY-FREE, VEGAN-FRIENDLY, KETO-FRIENDLY, LOW SUGAR, AND ONLY 15 CALORIES PER SERVING.
Ingredients
Axe & Sledge Reds+ 30 Servings Raspberry Sorbet
Directions
AS A DIETARY SUPPLEMENT, MIX 1 SCOOP (~9 GRAMS) OF REDS+ WITH 8-10 OUNCES OF COLD WATER. FOR OPTIMAL RESULTS, CONSUME DAILY.