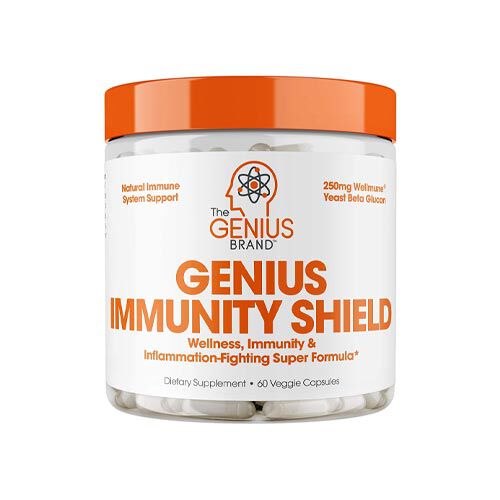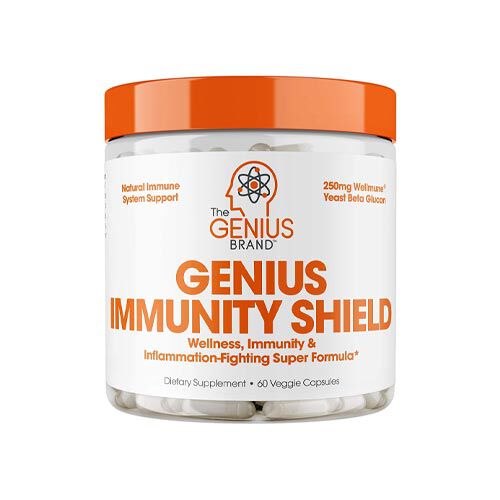 Genius Immunity Shield 60 Capsules
Offer
£100 to £600 orders get extra £105-£700 in free gifts. More spend = better free gifts.
Genius Immunity Shield 60 Capsules
Product Guide
Contains key vitamins A, C and D
Contains natural science backed ingredients
Free from proprietary blends or fillers
30 servings per container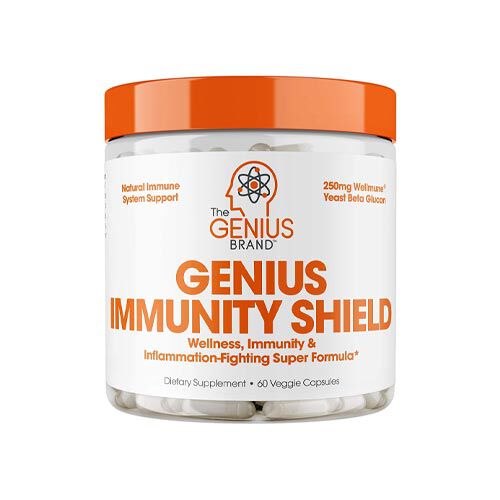 Immunity support is crucial in today's world. Whether it's stress at work, the common cold, or just a lack of sleep, our immune system could always benefit from some extra help. Genius Immunity Shield is one of the best all-in-one formulas you can find.
For best results, use daily and consistently. Might be of additional benefit during times where immune system needs extra support such as in times of high mental or physical stress.
This should be a daily staple in everyone's supplement stack, especially over the winter months!
Ingredients
The Genius Brand Genius Immunity Shield 60 Capsules