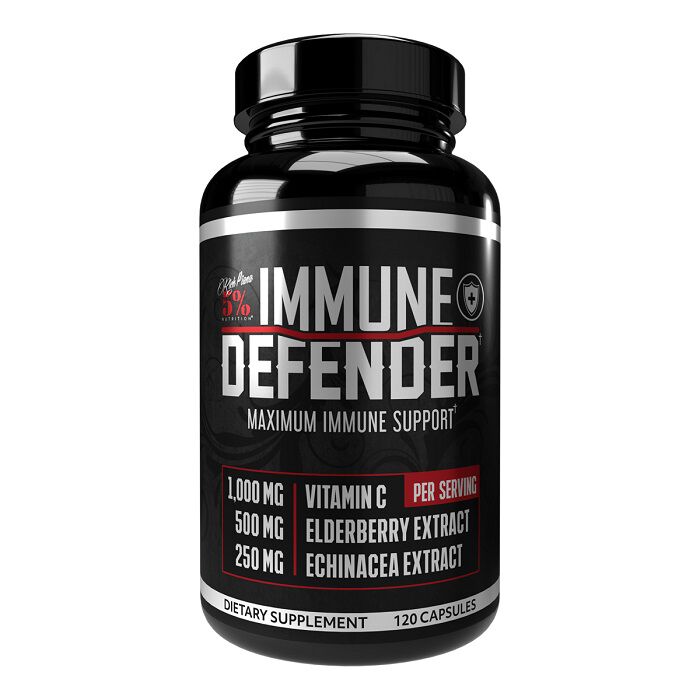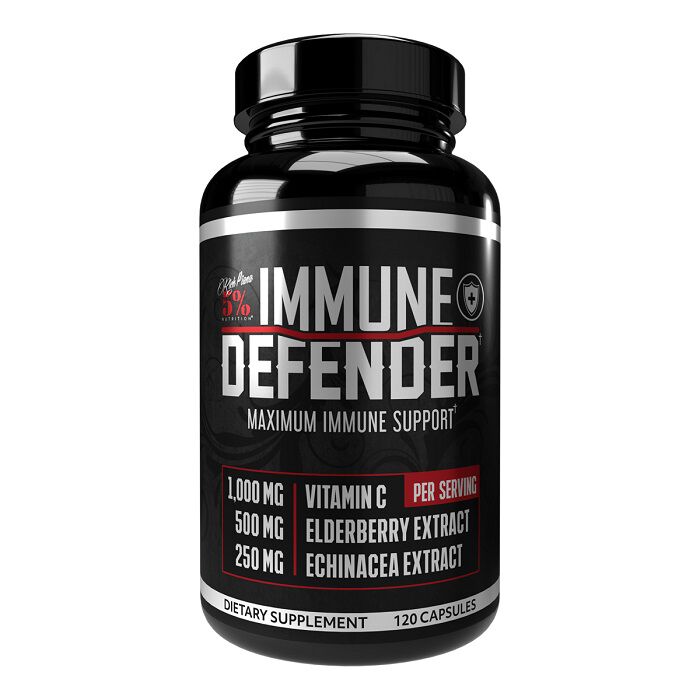 Immune Defender Immune Support Supplements
Offer
Buy 1 Get 1 Half Price on selected 5% Nutrition products
Immune Defender
Product Guide
Contains mushroom extracts to help mitigate stress
Highly dosed in vitamin C for immune health
Powerful antioxidants in each serving
Provides vitamin D to avoid deficiency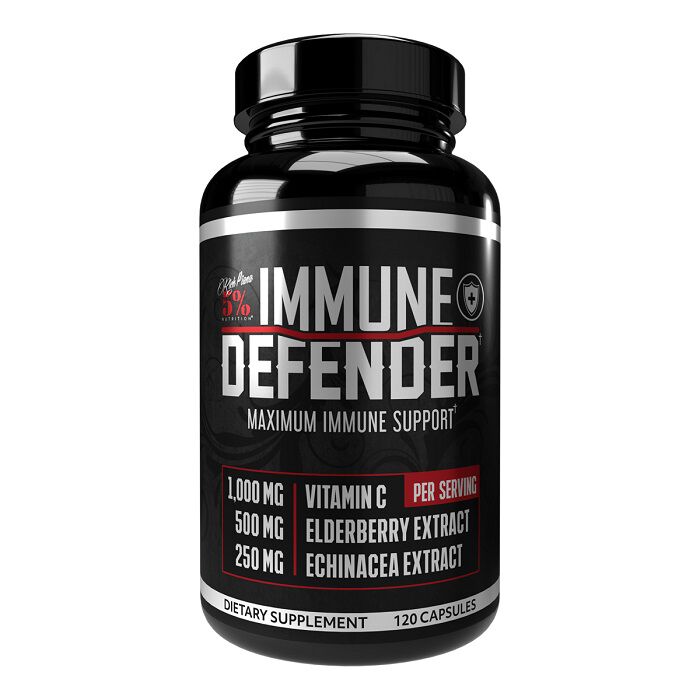 5% Immune Defender is highly dosed in vitamins, minerals, herbs, and powerful nutrients to help you maintain good health.
Use year round for best results. Might be especially beneficial during winter months when you have less sunlight exposure and there are more bugs going around!
Anyone, whether they are into fitness or not, can benefit from including this in their daily supplement stack.
Ingredients
5% Rich Piana Immune Defender
Directions
Take 4 capsules (1 serving) daily.