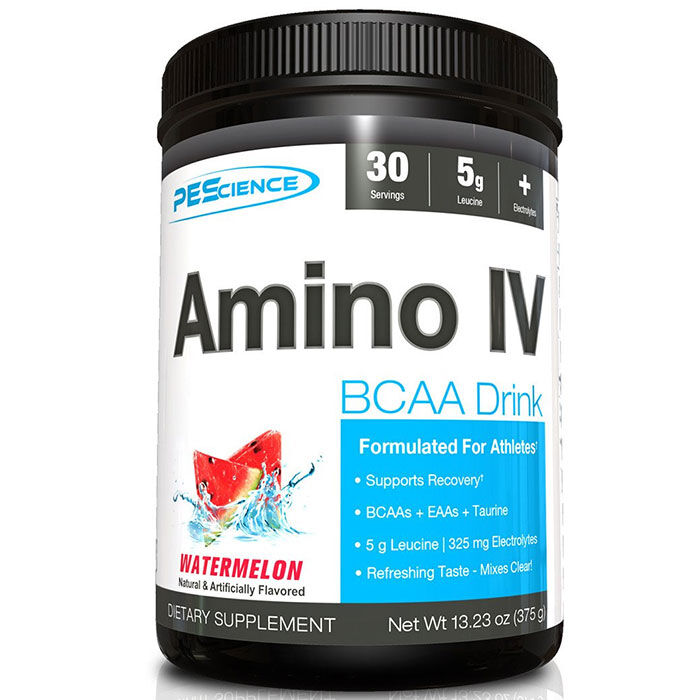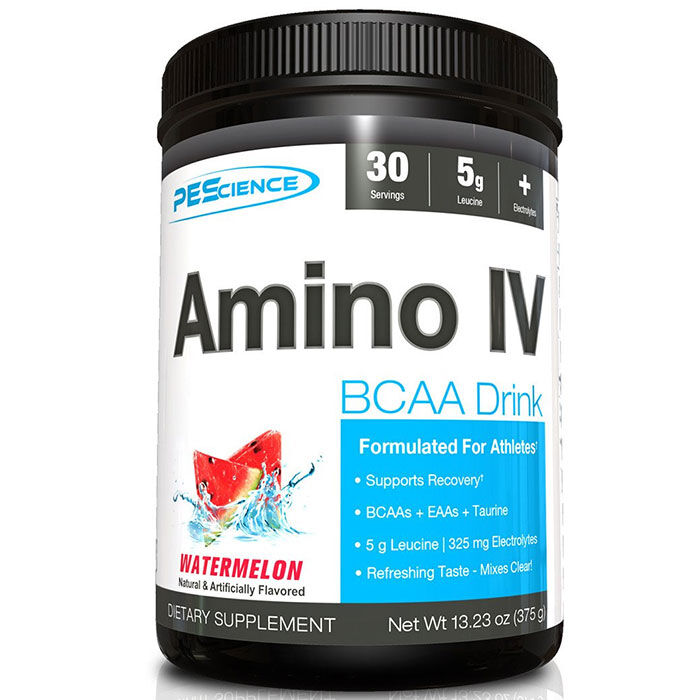 Amino IV 30 Servings Strawberry Lemonade
Product Guide
Superb, new amino supplement
Added co-factors to boost muscle building
Ideal for any time of the day to boost muscle mass
Uses a high 8:1:1 BCAA ratio for extra muscle building benefits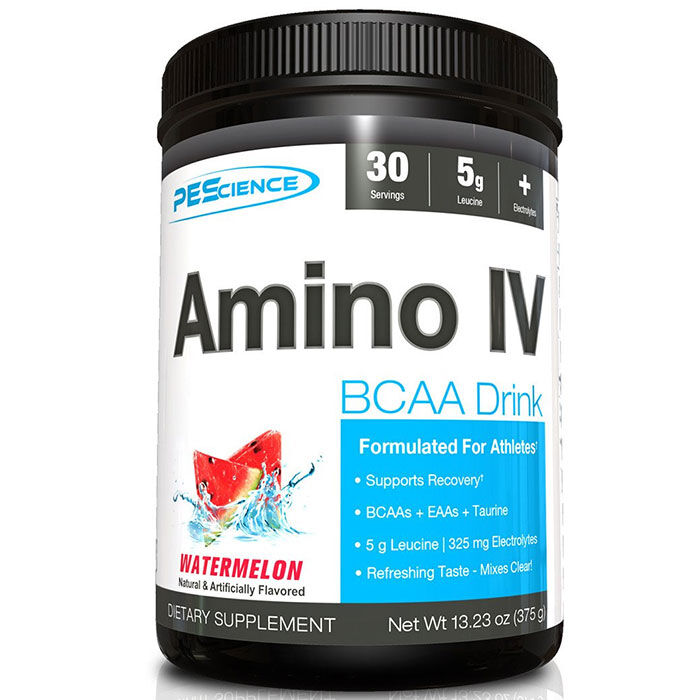 Amino IV is the only true BCAA + EAA combination - formulated for boosting muscle growth and recovery and incorporates a number of novel ingredients which extend muscle endurance, improve muscle tone, and aid recovery.
Amino IV is best used during training to accelerate intra-set recovery but we also recommend using it post-workout and any time of the day when you are unable to eat whole protein.
Men and women looking to aid recovery during training, lower post-workout muscle soreness and seeking improved performance when exercising but wanting to avoid stimulant based pre-workouts.
Ingredients
PEScience Amino IV 30 Servings Strawberry Lemonade
Directions
Mix 2 level scoops in 12-16 ounces of water and shake vigorously. Sip during workout or athletic event. Additional servings can be taken between meals