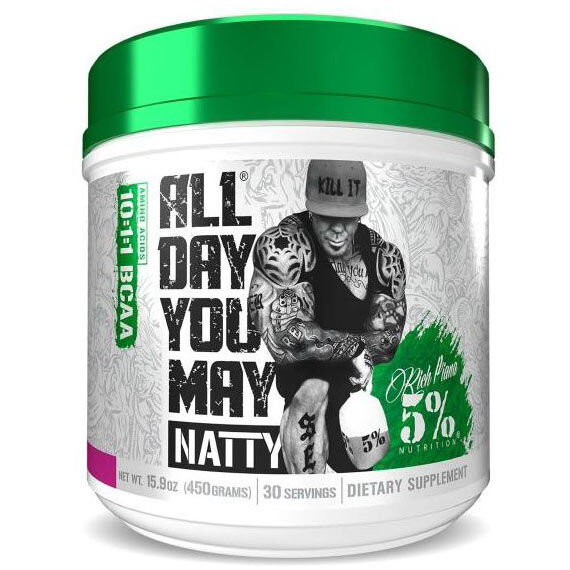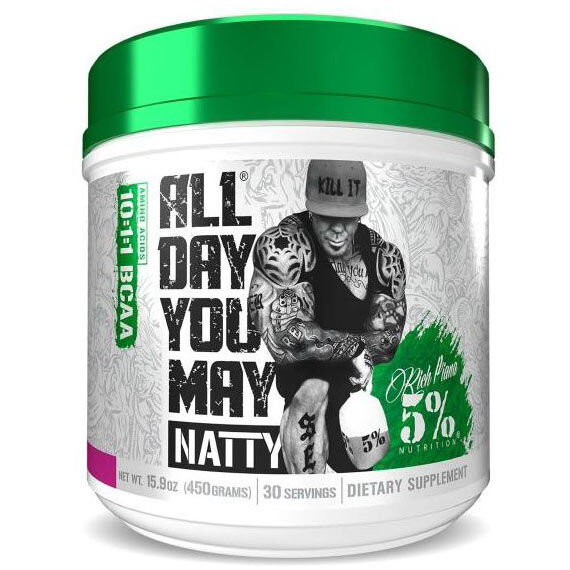 ALLDAYYOUMAY Natty 30 Servings Starwberry Lemonade Intra Workout Supplements
Goal
Muscle Pump/Vascularity
Type
Intra Workout Supplements
Offer
Save 50% on shipping when you spend £150 (UK is FREE over £50).
ALLDAYYOUMAY Natty 30 Servings Starwberry Lemonade
Product Guide
Maximises recovery & muscle growth
Provides an anabolic state for your muscles ALL DAY
Complete blend of BCAAs, Essential and Non-Essential Amino Acids
Exclusive 10:1:1 ratio of BCAAs providing a more anabolic environment
All natural - no artificial flavours or sweeteners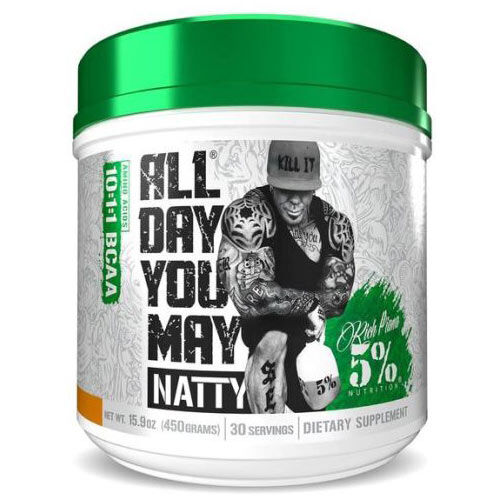 All Day You May Natty would be used for individuals undertaking high intensity resistance training to facilitate best in class recovery and optimise muscle repair and muscle building. All Day You May Natty combines a powerful range of quality ingredients that feed your muscles ALL DAY for optimal recovery and muscle growth. The formula features anabolic BCAAs in a unique 10:1:1 ratio as well as EAAs and CEAAs (Conditionally Essential Amino Acids). The All Day You May Natty formula differs from its brother product as it is all-natural, using only natural flavorings and sweeteners and does not contain any color additives.
All Day You May Natty can be taken first thing in the morning, in between meals, before your workout, during your workout, or right after your workout. It is best to take All Day You May Natty throughout the day as it helps maintain an anabolic environment for your muscles which is necessary for optimal recovery.
All Day You May Natty can be used by anyone lifting weights or training intensely. If you train hard then you need to provide your body with the necessary nutrients for recovery and growth. It can also be useful for those on a diet and training hard, by helping to keep your protein levels high by providing amino acids to your body and helping to preserve muscle tissue. All Day You May Natty will work well for anyone doing resistance training, though it is most ideal for those doing intense workouts using medium to high volume, and 70-85% 1RM for reps in the 6-12 range that include beyond failure techniques.
Ingredients
5% Rich Piana ALLDAYYOUMAY Natty 30 Servings Starwberry Lemonade
Directions
Mix one scoop with 350-500ml of cold water and drink 2-3 servings per day.