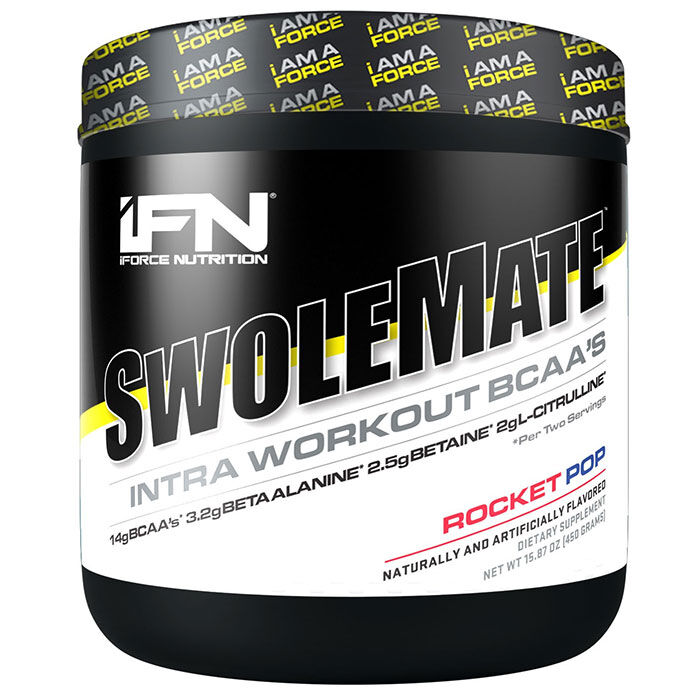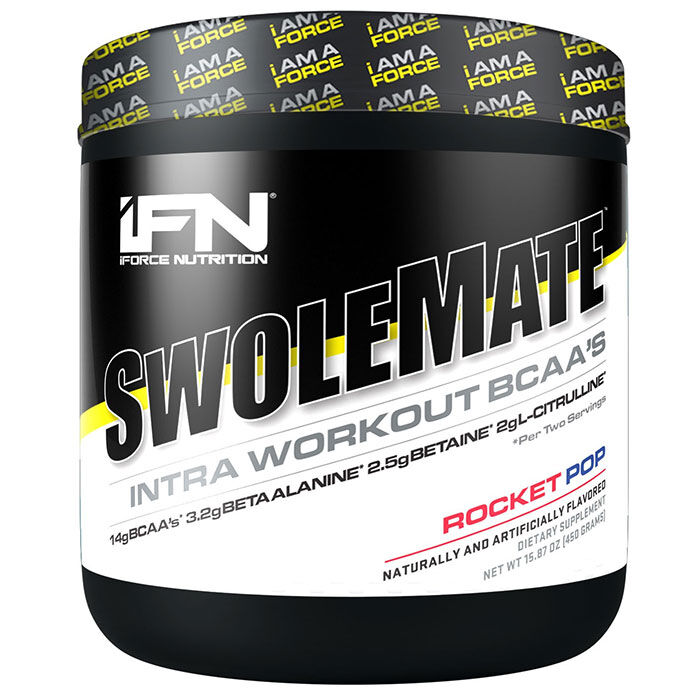 Swolemate 30 Servings Rocket Pop Intra Workout Supplements
Goal
Muscle Pump/Vascularity
Offer
Get 30% off on all clearance products!
Offer
Pick 2 FREE items at checkout for every £100 spent to a max of 6 items in total
Offer
Pick 4 FREE items when you spend £200+
Offer
Pick 6 FREE items when you spend £300+
Swolemate 30 Servings Rocket Pop
Product Guide
Packed with clinically based ingredients
Boosts performance especially over high reps
Faster recovery between sets as well as between workouts
7g of bcaa's for supercharged muscle protein synthesis
Citrulline increases bloodflow and nutrient delivery to muscles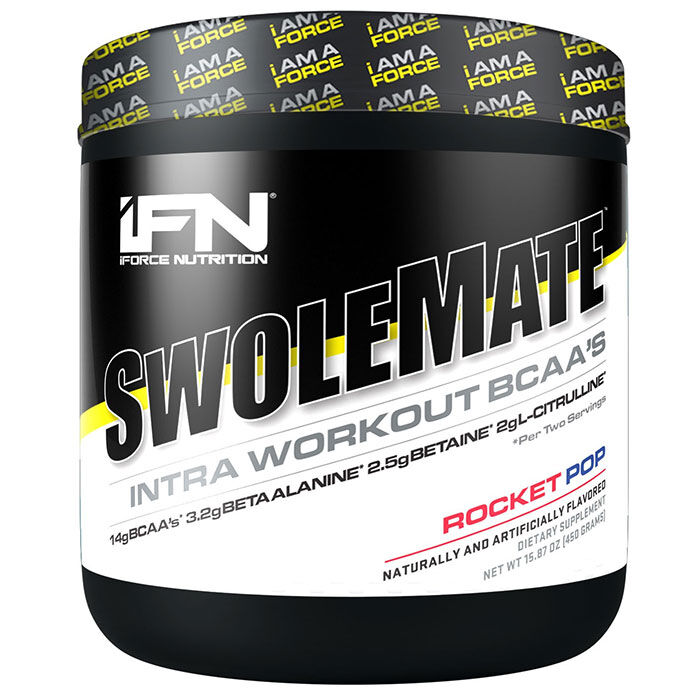 Swolemate by Iforce Nutrition, is a recovery drink/performance booster designed to be used during a workout with the twin aims of enhancing recovery while you train as well as increasing endurance performance in particular. In fact, the fact it improves recovery thanks to its high dose of bcaa's means that you will also experience the benefit of being able to maintain performance levels at a higher pace during your workout making Swolemate an ideal accompaniment to a pre-workout, which picks up where the preworkout starts to tail off to ensure a high level of performance to the very last rep.
Swolemate is ideally used during any workout, especially during workouts where rest periods are short and rep ranges are high. In addition, being stim-free, Swolemate can be used at any point during the day or evening to improve overall recovery.
Swolemate is perfect for advanced trainers looking for a stimulant-free option designed to improve their recovery and performance, with it being particularly well suited to those engaged in high volume training featuring lots of sets or reps.
Ingredients
IForce Nutrition Swolemate 30 Servings Rocket Pop
Directions
Mix 1-2 scoops in 8-16oz of cold water and sip througout your workout, or any time additional BCAA's are desired.