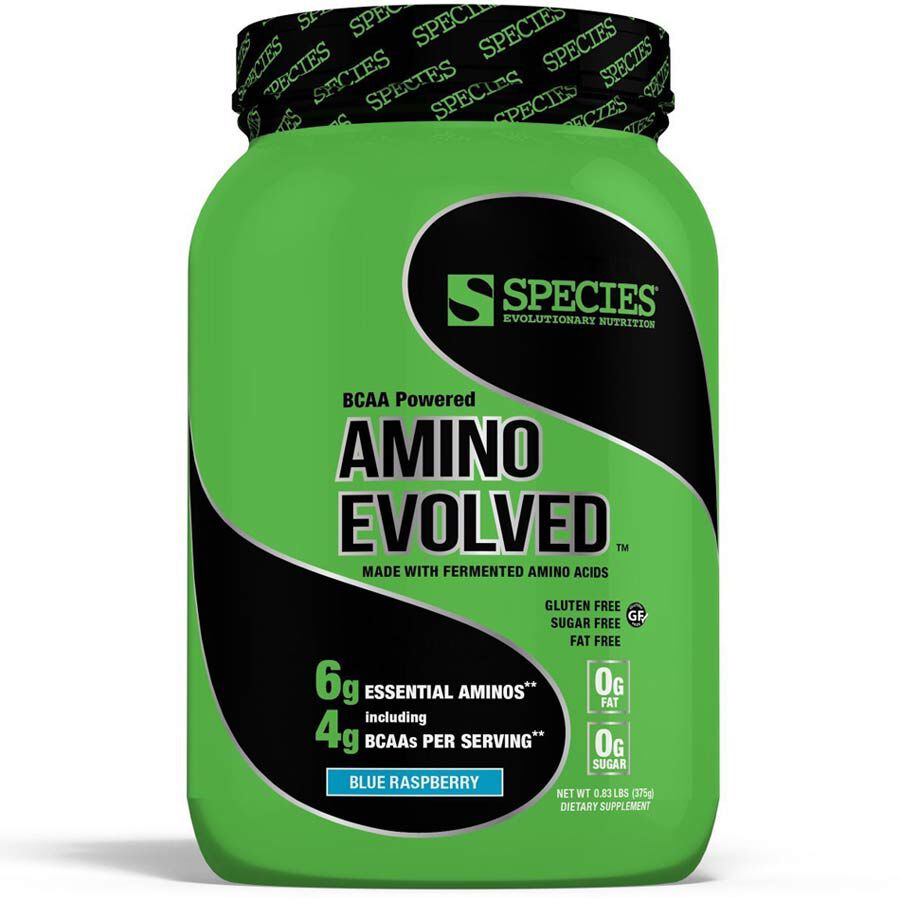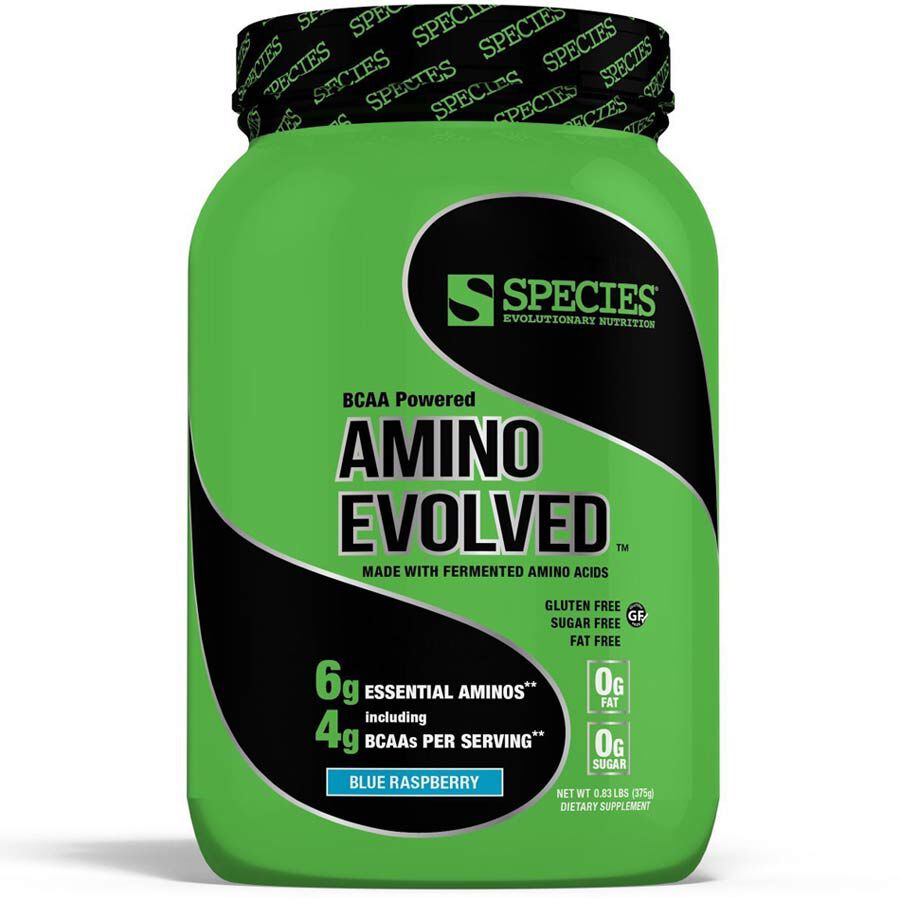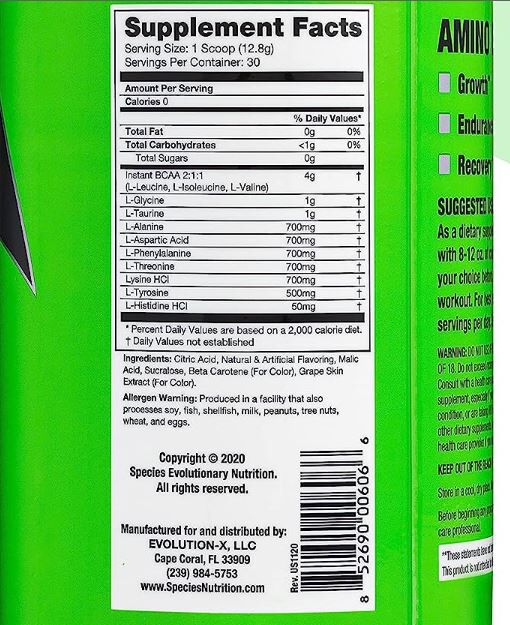 Amino Evolved 30 Servings Blue Raspberry
Offer
Pick 2 FREE items at checkout for every £100 spent to a max of 6 items in total
Offer
Pick 4 FREE items when you spend £200+
Offer
Pick 6 FREE items when you spend £300+
Amino Evolved 30 Servings Blue Raspberry
Product Guide
State-of-the-art recovery supplement
Fermented BCAA's and fermented EAA's
Superior quality and mixability
Guaranteed cleanest source of amino acids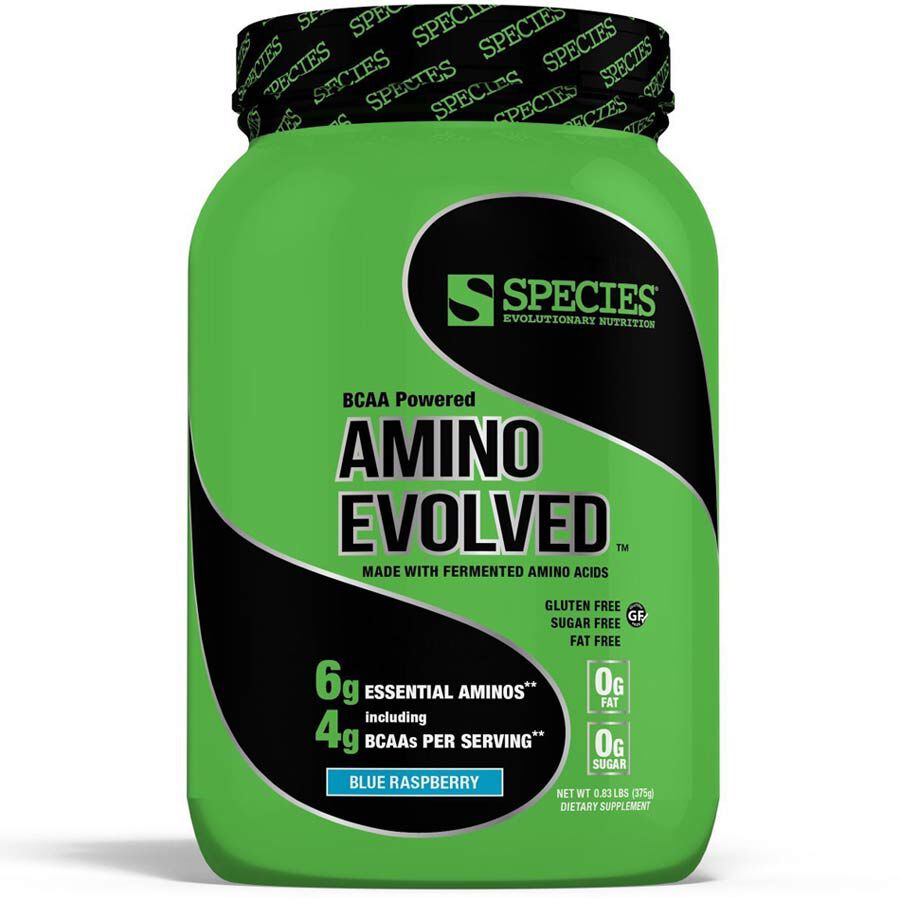 Species Nutrition has long been a favourite among the kind of person who really demands the best and Amino Evolved is no different. Species has elected to use only fermented sources of essential amino acids meaning this is the purest type of amino acid supplement you can find and is considered medical grade and superior in both source and quality of the end product.
Amino Evolved, like most amino supplements, is best used around the time you workout with most preferring to use this during the workout especially to prolong the ability to maintain high performance for longer.
With 6g of EAA's per serving and 4g of BCAA's, Amino Evolved is ideal for anyone wanting better recovery in the gym while utilising the purest source of these amino acids possible.
Ingredients
Species Nutrition Amino Evolved 30 Servings Blue Raspberry
Directions
As a dietary supplement, mix 1 level scoop with 8-12 oz. of cold water or any beverage of your choice before, during or after your workout. For best results consume at least 2 servings per day.