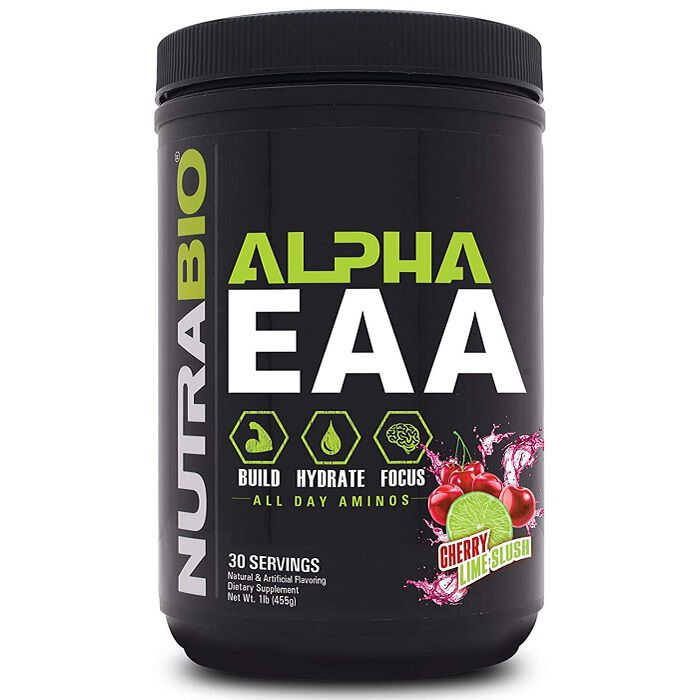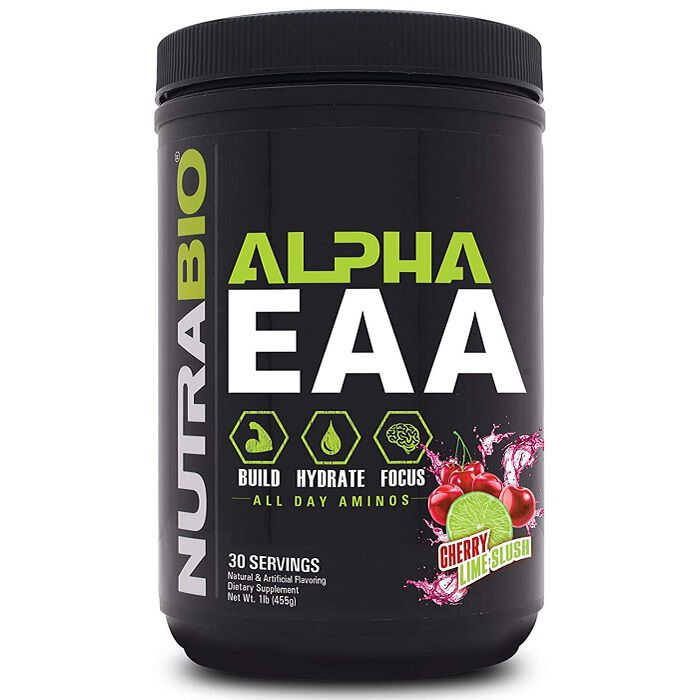 Alpha EAA
Product Guide
6g branch-chain amino acids also
Four citrus fruity flavours to choose from
Includes artificial and natural flavours
NutraBio's own Focus and Hydration formulas
Ultimate hydration support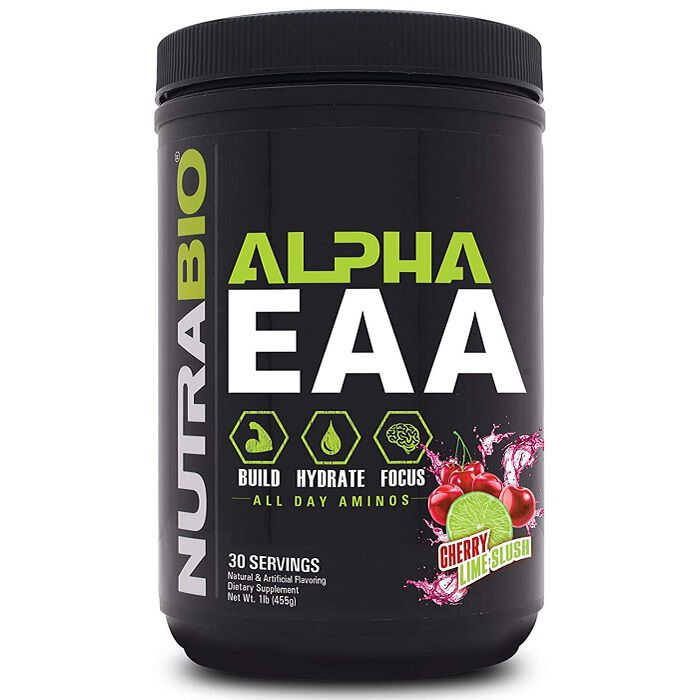 The word 'Alpha' has been appropriately used for a supplement that can set you aside from the competition. The components that have been put together for this powder include a complete essential amino acid profile, 6g of branch-chain amino acids per serving, and NutraBio's own Focus and Hydration complexes. Your focus, energy and hydration will be unstoppable.
This is an intra-workout supplement, and can therefore be consumed before, during or after your workout. However, if you wish to use it as a healthy alternative to those sugary energy drinks, feel free to indulge in the delicious flavours throughout the day.
Alpha EAA is available for gluten-free, vegan and soy-free diets. It is suitable for both male and female athletes, so we'd recommend this as a boost for absolutely anybody who feels they lose their focus and energy a little too easily in the gym.