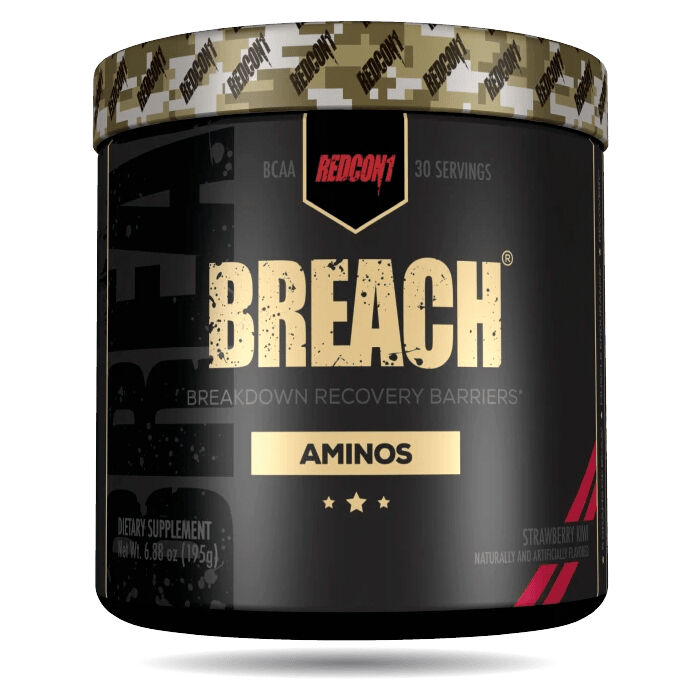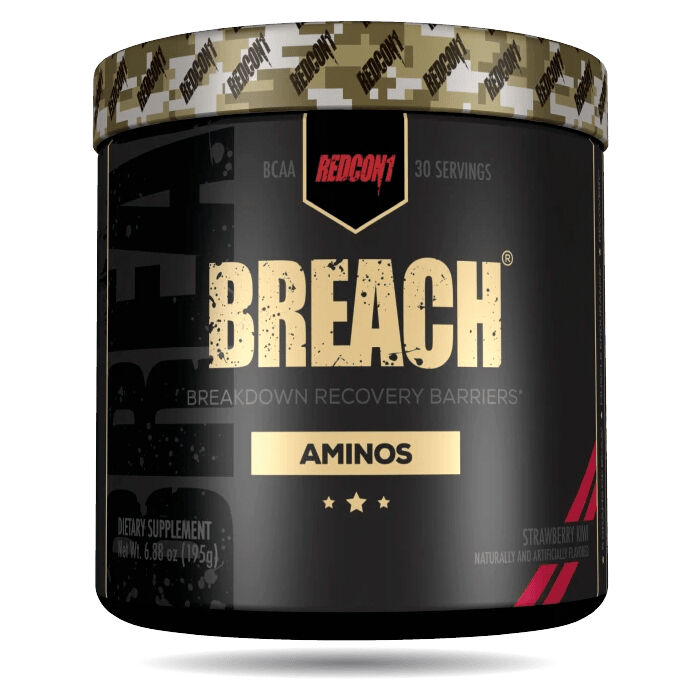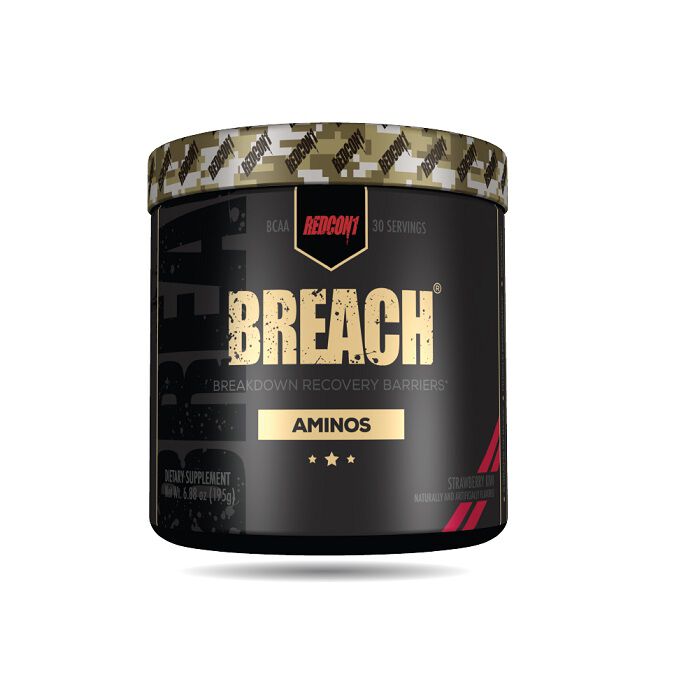 Breach 30 Servings Strawberry Kiwi
Product Guide
Faster recovery from training
Increased muscle protein synthesis
Includes a stack of hydration support ingredients
Better endurance and reduces chances of cramp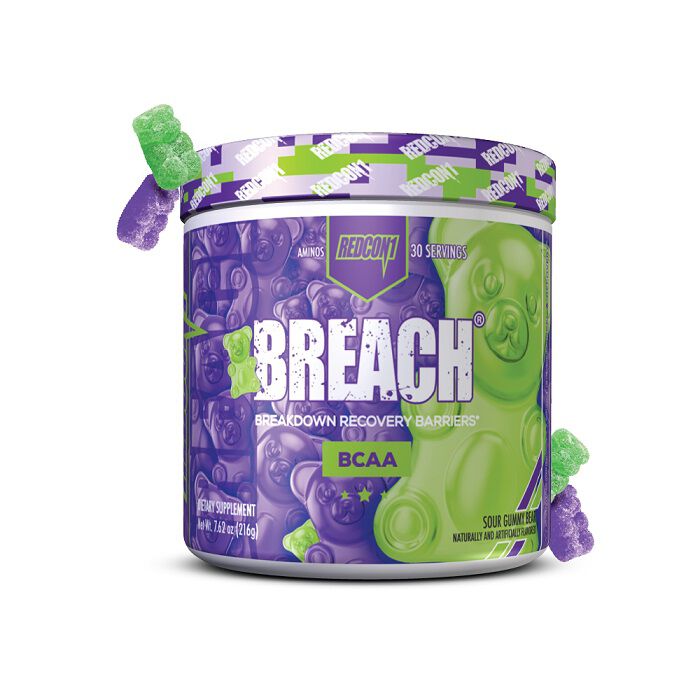 If you are seeking to boost your recovery, whether that is between workouts or between work sets in the gym, Redcon1's bcaa supplement Breach can deliver thanks to its combination of 5g of bcaa's, a dose shown in numerous studies to speed up muscle recovery, as well as its inclusion of hydrating ingredients such as coconut water, electrolytes and taurine which helps ensure that you never need to sacrifice performance due to water loss no matter how hard or long you train.
Breach can be used anytime of the day. It is stimulant free. In addition it is particularly advantageous to use Breach before, during and after exercise.
Both men and women can take Breach and for those whose training is more endurance focused or uses short rest intervals and high reps, the combination in Breach is ideal.
Ingredients
REDCON1 Breach 30 Servings Strawberry Kiwi
Directions
FOR MAXIMUM PERFORMANCE AND HYDRATION BENEFITS, MIX (1) SCOOP OF BREACH WITH 8-10 OUNCES OF WATER AND CONSUME BEFORE, DURING OR AFTER YOUR TRAINING. FOR BEST RESULTS, CONSUME (3) SERVINGS PER DAY. ON NON-TRAINING DAYS, CONSUME (1) 1 SERVING UPON WAKING.