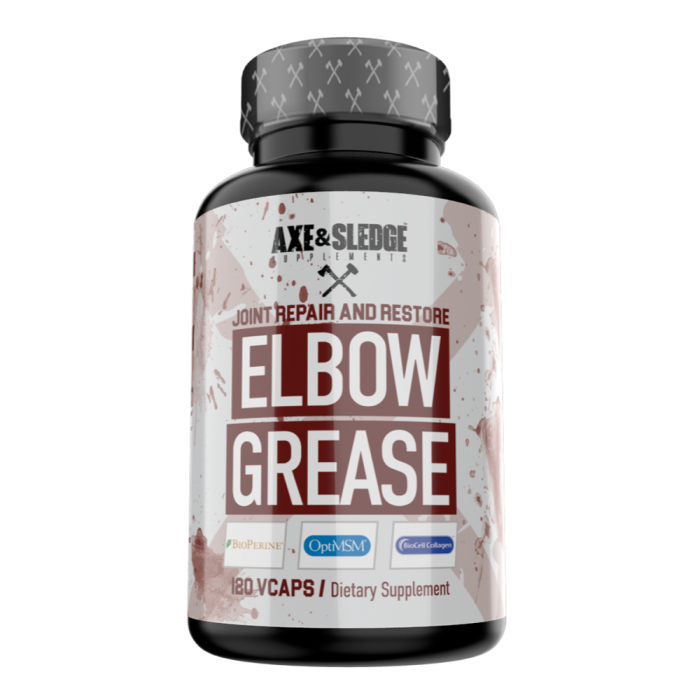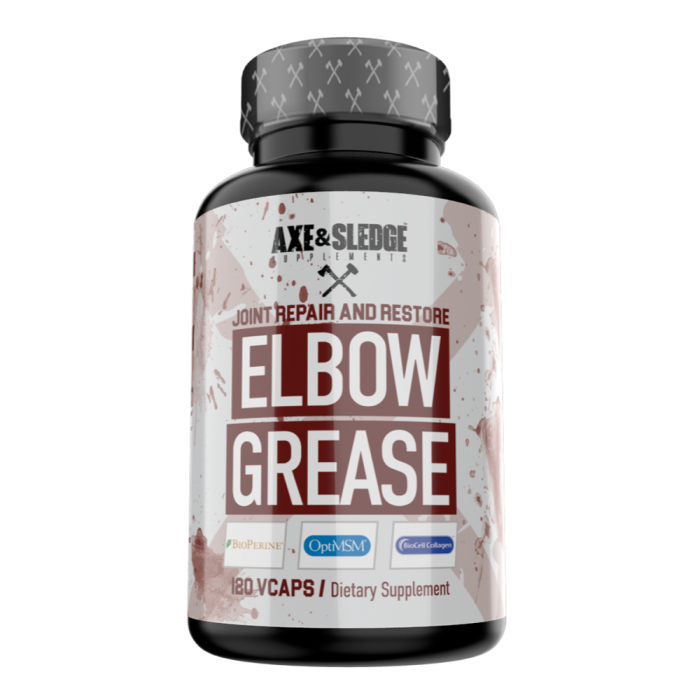 Elbow Grease Joint Repair and Restore 120 Capsules Joint Health Supplements
Offer
Pick 2 FREE items at checkout for every £100 spent to a max of 6 items in total
Offer
Pick 4 FREE items when you spend £200+
Offer
Pick 6 FREE items when you spend £300+
Elbow Grease Joint Repair and Restore 120 Capsules
Product Guide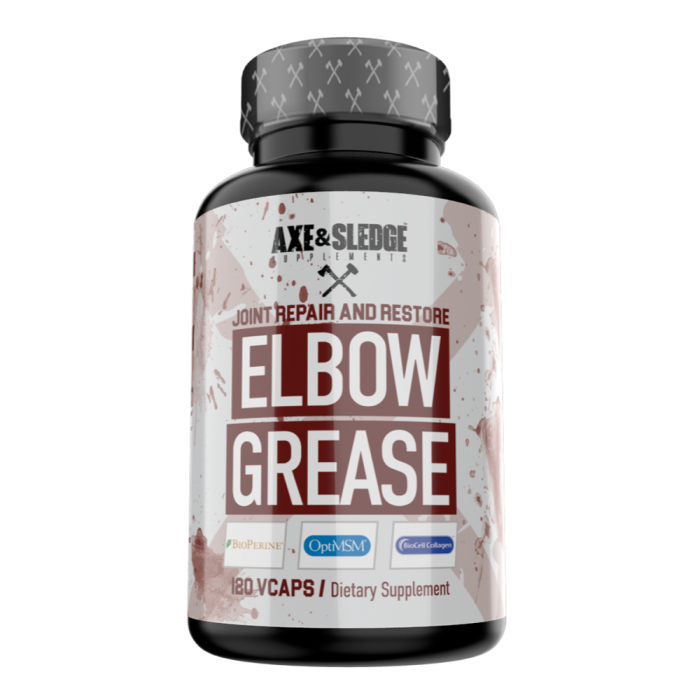 Joint health is critically important for everyone and shouldn't be taken lightly, yet is often overlooked. Without properly functioning joints, your physical abilities will be severely compromised. Elbow Grease Joint Repair & Restore by Axe & Sledge Supplements is efficaciously dosed with patented ingredients supported by research.
Elbow Grease Joint Repair & Restore can be used year round by everyone, either to improve existing compromised joint health and help alleviate joint pain as well as being used preventatively for those with healthy joints to prevent future issues.
Elbow Grease capsules are suitable for use by anyone suffering from joint pain as well as for anyone looking to take preventative measures to ensure they don't have joint health issues in the future.
Ingredients
Axe & Sledge Elbow Grease Joint Repair and Restore 120 Capsules
Directions
For best results take 4 capsules with a meal. You Can Take 2 Capsules Twice Daily With Morning And Evening Meals If Preferred. Do Not Exceed 4 Capsules In Any 24-Hour Period.